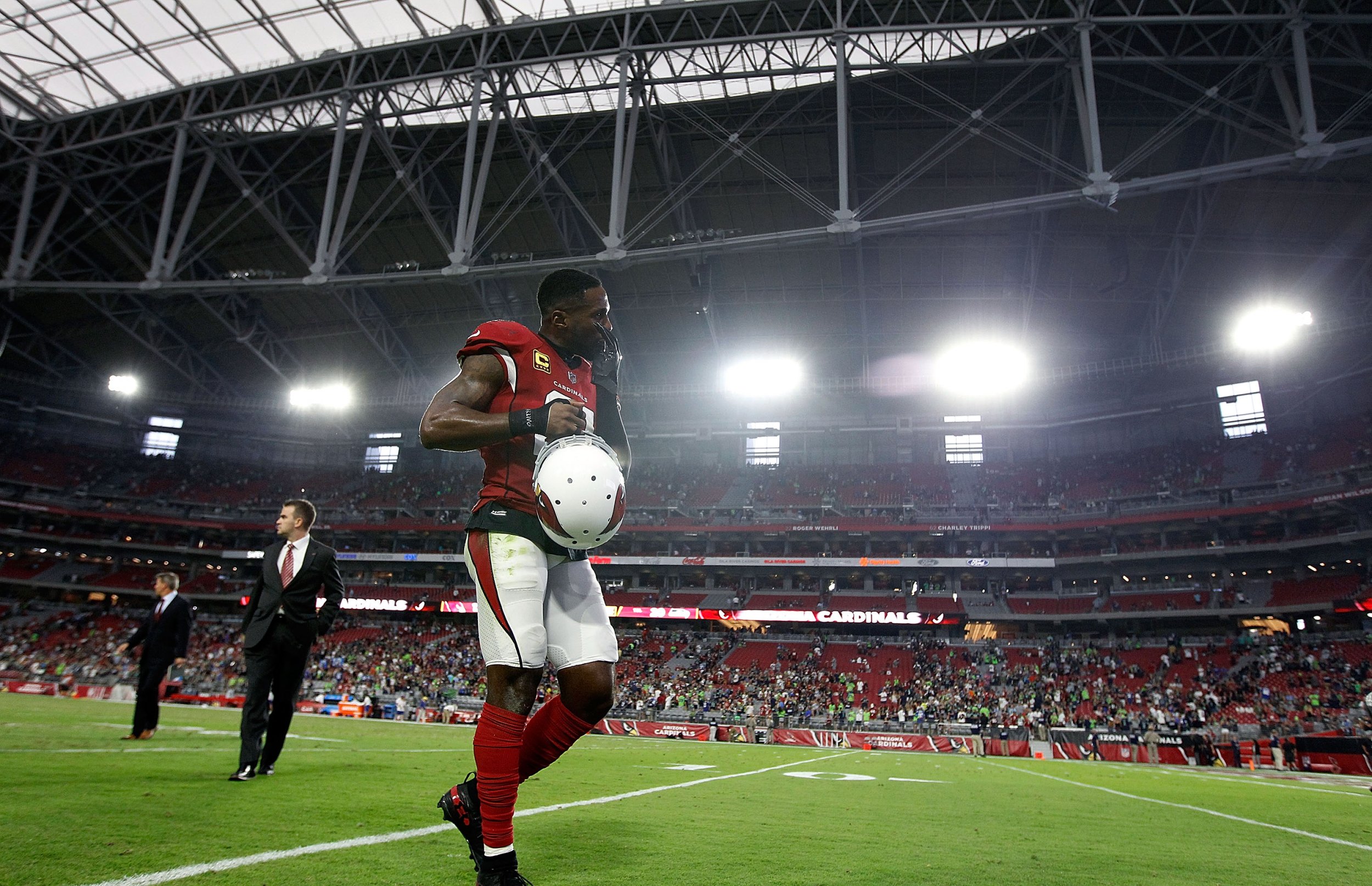 Former Pro Bowl cornerback Patrick Peterson has reportedly requested a trade from the Arizona Cardinals.
Peterson told the organization that he hopes to be traded by the Oct. 30 deadline, league sources confirmed to ESPN's Adam Schefter on Monday.
According to Schefter, the cornerback believes his situation with the Cardinals is deteriorating and has reafirmed to others that he "desperately" wants out, a source confirmed.
Arizona has insited that it does not intend to trade the 28-year-old starter, despite his wishes.
"We're not trading Patrick," Cardinals coach Steve Wilks said Monday. "That's out of the question."
Wilks confirmed that he plans to meet with Peterson later Monday, but denied that the cornerback had expressed a desire to be traded.
"No. 1, I'm not going to indulge in speculation," Wilks said when asked how he'd handle the situation. "I'm going to sit down and talk to Patrick. Patrick is a captain. He's well respected around here. He's well respected throughout the league. Yes, are we in a difficult situation? Yeah, we are. 1-6. Nobody feels great about where we are right now. It's about trying to turn the corner and make things happen so we can make sure that we get this thing on track. Starting with myself and everybody else in that locker room. That's what we need to be talking about."
Peterson has made seven Pro Bowl appearances and was named a first-team All-Pro three times during his eight-year NFL career. However, the Cardinals are currently 1-6 and haven't appeared in the playoffs since 2015.
The 28-year-old cornerback will demand a high price in terms of trade value, but has an extremely team-friendly salary that includes $11 million in 2019 and $12 million in 2020.
Earlier this month, Jason La Canfora of CBS Sports reported that Arizona is expected to be extremely active during the trade deadline and would reportedly be willing to deal Peterson.
La Canfora confirmed that the front office was "keeping an open mind about moves to reposition the franchise for the future" as it continues its transition to Josh Rosen as a franchise quarterback.
Peterson has already received interest from several NFL teams including the Philadelphia Eagles and the New Orleans Saints.