Patrick Reed Controversy: Lawyer Warns Golf Channel Analyst to Stop Calling Golfer 'Cheater'
Golf Channel pundit Brandel Chamblee has been warned against referring to Patrick Reed as a "cheat".
According to Golfweek, an attorney for the 2018 Masters champion wrote a cease-and-desist letter to Chamblee, demanding he stop labelling his client a cheater for his conduct during the third round of the Hero World Challenge at the Bahamas last month.
Newsweek subscription offers >
Attorney Peter Ginsberg wrote the purpose of the letter "is to obtain assurance that you will refrain from any further dissemination, publication or republication of false and defamatory statements concerning Mr. Reed, including any allegations that he 'cheated' at the Hero World Challenge in the Bahamas."
Reed was lambasted for moving sand in a bunker with two practice swings, which cost him a two-stroke penalty.
Chamblee has been outspoken in his criticism of the Texan and has repeatedly described his actions as indefensible.
"To defend what Patrick Reed did is defending cheating," he said on air.
Newsweek subscription offers >
"It's defending breaking the rules."
The American, however, has insisted he did not deliberate seek to gain an advantage.
"I wasn't trying to improve a lie," he told reporters at the time.
"If you break the rules unintentionally, it's not cheating."
In the letter to Chamblee, which was sent during the Presidents Cup last month, Ginsberg reiterated his client didn't intend to violate any rule.
"As you should know, and presumably do know but chose to ignore, if the PGA Tour believed that Mr. Reed had intentionally violated any rule, he would have been disqualified from the tournament rather than assessed a two-stroke penalty," he wrote.
"Everyone involved agrees that Mr. Reed acted unintentionally, and the tape of the incident fully supports that conclusion."
The Golf Channel analyst was far from the only high-profile to disapprove of Reed's conduct, which has resulted in a huge backlash in the world of golf.
At the Presidents Cup in Australia last month the American was loudly booed, to the point where his caddie, Kessler Karain, got in an altercation with a fan and was banned from attending the final day of the tournament.
Reed was heckled at the Sentry Tournament of Champions last week and can expect a similar treatment during the season.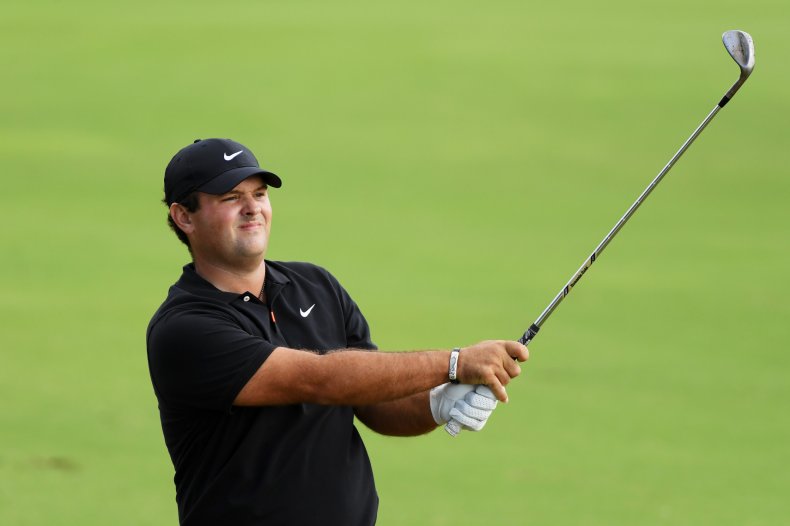 Speaking to ESPN, Chamblee dismissed the suggestions made by the letter that his comments were "flippant and reckless", insisting he had spoken out against Reed for the greater good.
"My comments were weighed heavily before they came out of my mouth, and they were meant to address the larger issue of what I believe to be the decaying traditions of the game," he said.
"This game has always had at its core the belief that self-governing gives the game its appeal. Inasmuch as we play the game for camaraderie. The self-governing tradition is slowly being replaced by a catch-me-if-you-can attitude."
Patrick Reed Controversy: Lawyer Warns Golf Channel Analyst to Stop Calling Golfer 'Cheater' | Sports