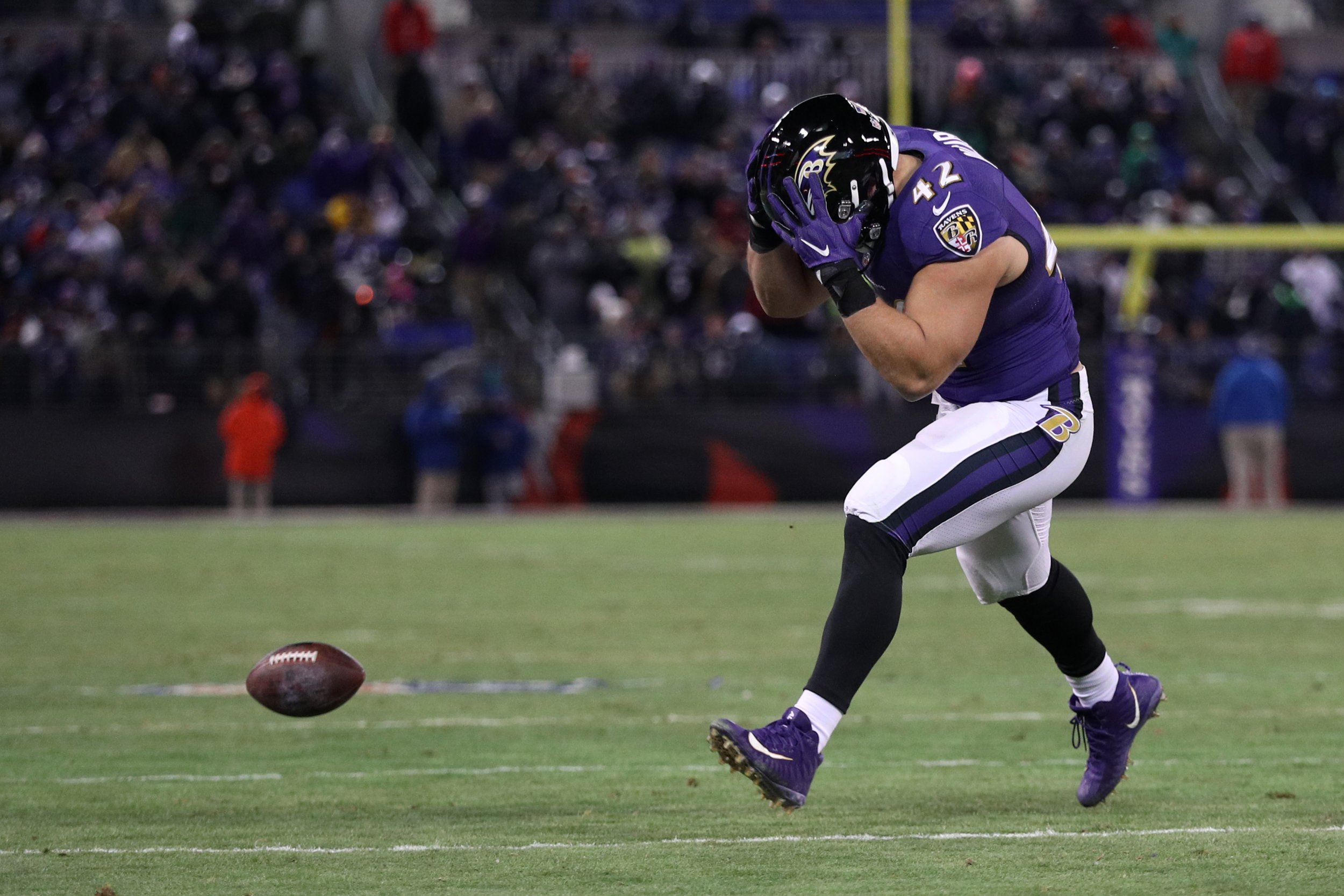 The Baltimore Ravens issued a statement Sunday condemning racist tweets posted by fullback-defensive lineman Patrick Ricard between 2011 and 2014.
At least six tweets from Ricard's verified Twitter account show he repeatedly used the n-word and homophobic slurs in conversation with random Twitter users. The tweets surfaced Sunday morning before the Ravens face-off against the Kansas City Chiefs. Ricard is inactive for the second straight game.
The NFL organization issued the following statement in response to the tweets from Ricard's now-protected Twitter account: "The tweets are totally unacceptable, and we have addressed the matter with Pat. We expect he'll have something to say later today after the game."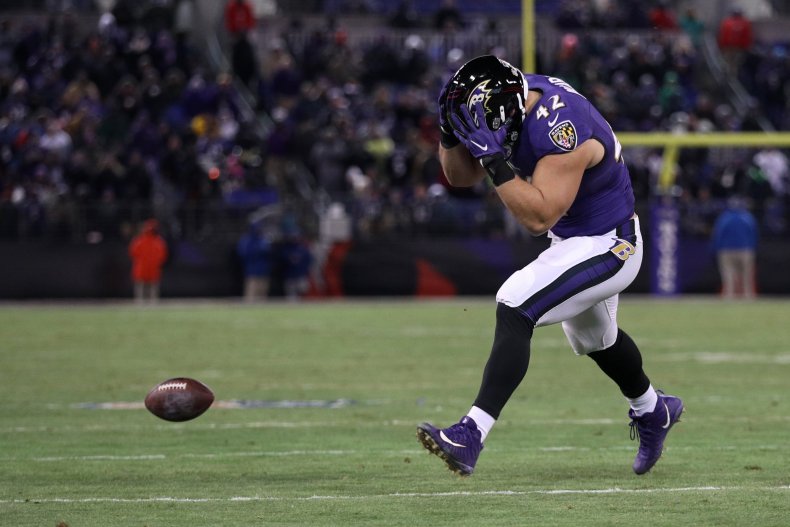 A series of tweets revealed in screenshots Sunday morning show Ricard repeatedly referring to a black Twitter user as a "n****r" and labeling several other people and "kids today" using the homophobic slur, "f*****s." He referenced a New England Patriots player in a 2013 tweet, "I don't even want to see that f****t wearing a patriots uniform."
"If your twitter picture is yourself flexing in the mirror...chances are your [sic] a F****T!" reads another Ricard tweet from January 2014.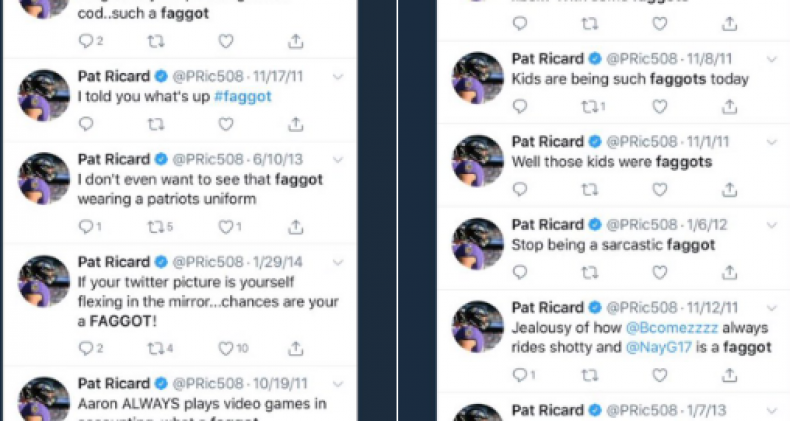 The second-year undrafted rookie out of Maine has played 10 games this season and is known by teammates and announcers as "Project Pat" because he plays both offense and defense.