Patriot Day: When Is the National Moment of Silence on 9/11?
Every year on September 11, we remember those who have fallen as a result of the horrific terrorist attacks against the World Trade Center and the Pentagon.
A national moment of silence is observed every year to correspond with the terrorist attacks at 8:46 a.m. EST, which is the time American Airlines Flight 11 hit the north tower of the World Trade Center. The south tower, along with the Pentagon were also attacked that day. The U.S. Capitol was targeted, but the hijacked flight crashed in Pennsylvania before it reached that destination.
There were a total of 2,977 victims plus 19 Al-Qaeda members who perished as a result of the attacks. Thousands have also died due to 9/11 related illnesses, ABC reported.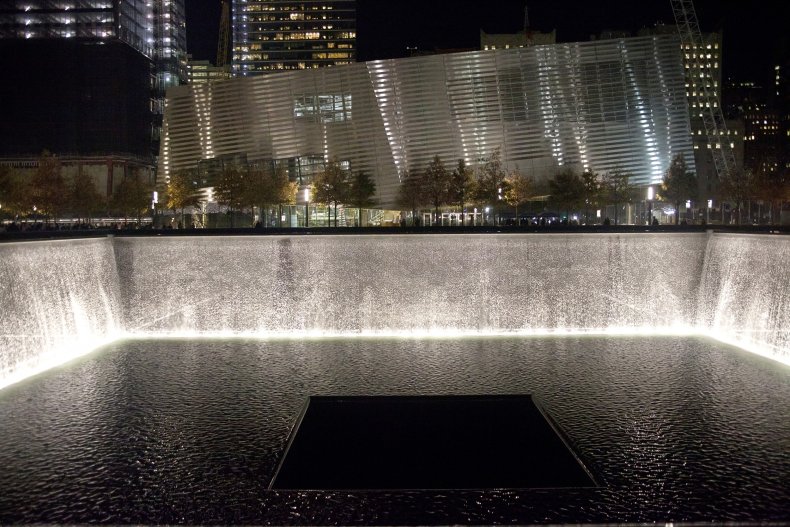 Many remember the fallen in different ways. A bill was past in October 2001 to make September 11 a Patriot's Day.
More recently, in 2019, a law was passed in New York by Governor Andrew Cuomo requiring public schools to hold a moment of silence in remembrance of September 11, CBS reported. It's a way for the students to learn about the terrorist attacks and "their place in history."
"9/11 was one of the single darkest periods in this state's and this nation's history, and we owe it to those we lost and to the countless heroes who ran toward danger that day and the days that followed to do everything we can to keep their memory alive," Cuomo said at the time.
"By establishing this annual day of remembrance and a brief moment of silence in public schools, we will help ensure we never forget," he continued."Not just the pain of that moment but of the courage, sacrifice and outpouring of love that defined our response."
This year, amid the coronavirus pandemic, 9/11 victims' families will not read names at the World Trade Center Memorial in Manhattan. The New York Post reported that instead, the ceremony will include playing a recording of a past name-reading. This decision comes "out of an abundance of caution," an invite from the National September 11 Memorial & Museum stated.
"We will use recorded name readings from the Museum's 'In Memoriam' exhibition to ensure that your loved one is recognized and remembered," the invite from Alice M. Greenwald, president and CEO of the 9/11 Memorial & Museum, said.
The ceremony will start at 8:30 a.m. EST, and include the national moment of silence at 8:46, along with five other moments of silence. These moments of silence will commemorate when the plane struck the South Tower, the Pentagon, and crashed in Pennsylvania, along with when both Twin Towers fell.