Is the Patriots' Dynasty Over? Tom Brady, Bill Belichick and Robert Kraft Apparently Hate Each Other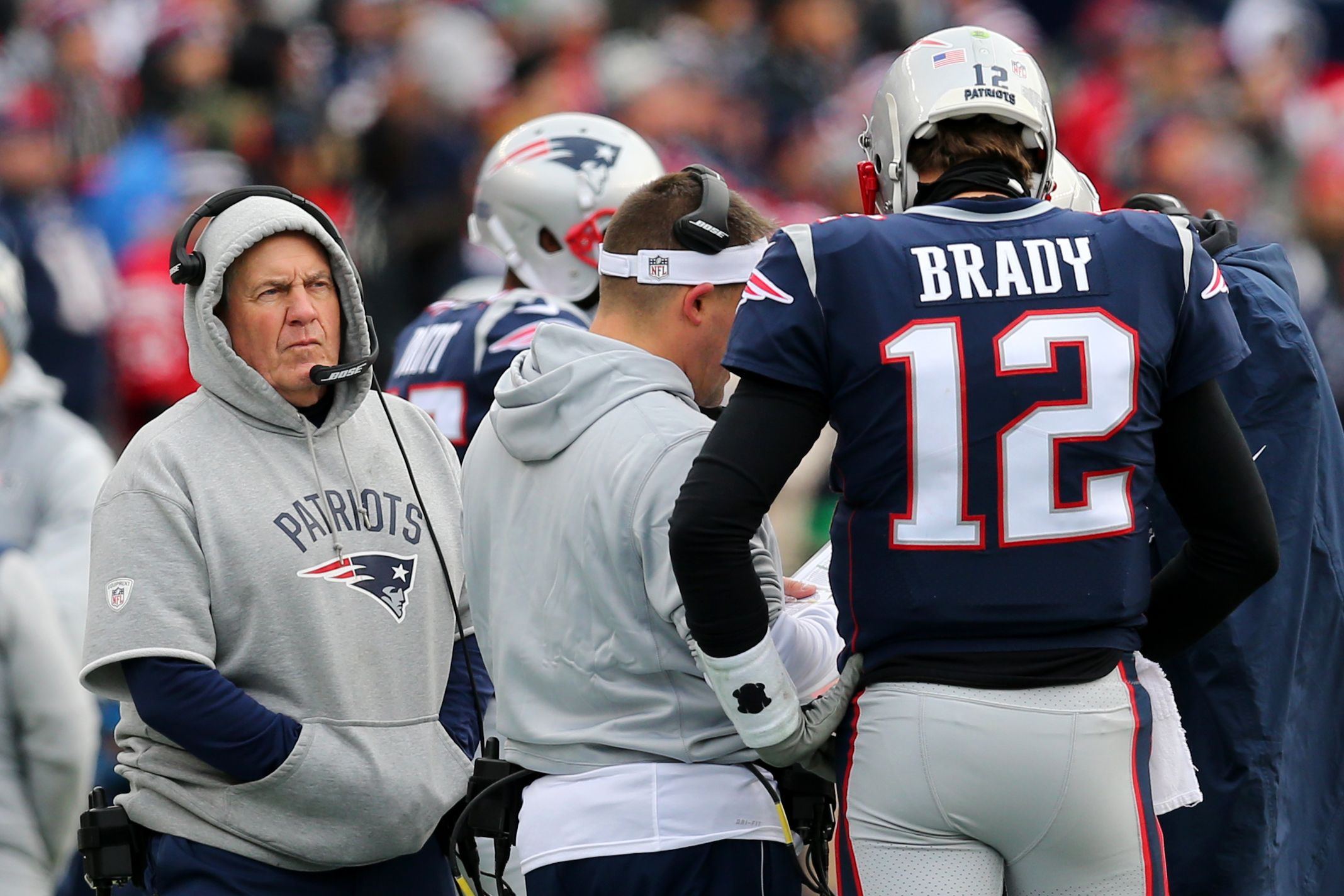 From the outside looking in, the New England Patriots don't look like a team and a franchise in crisis. The house that Tom Brady, Bill Belichick and Robert Kraft built just finished the regular season 13-3 to claim the AFC's first seed, a first-round bye and home advantage throughout the playoffs. Brady looks, if not as good as ever, then still the NFL's best quarterback and the MVP favorite at 40 years old.
Outwardly, the Patriots appear to be moving toward Super Bowl 52 in Minneapolis on February 4. Internally, there is chaos. That, at least, is the impression given by an in-depth piece on the organization by ESPN senior writer Seth Wickersham.
Wickersham's overarching theme in the piece is that Brady has grown too powerful and perhaps too large for the team and franchise. Most of the tension seems to spring from Brady's well-publicized relationship with Alex Guerrero, his controversial fitness guru and business partner. Guerrero worked with Brady on his book, The TB12 Method, published in September, which has faced criticism for containing pseudoscience and worse. ESPN broadcaster Bomani Jones called it a "con" and a "multi-level marketing scheme, without the multi-levels."
Guerrero, who has claimed in the past that his Supreme Greens supplement can cure cancer, has apparently driven a wedge between Brady, Belichick and several Patriots players who found themselves torn at the start of this season between loyalty to their quarterback and head coach. Wickersham wrote: "Players openly discussed with Patriots coaches, staff and trusted advisers whether to follow Brady or the team, leaving them trapped: Do we risk alienating the NFL's most powerful coach or risk alienating the NFL's most powerful quarterback?"
Wickersham has more startling revelations. It's kind of eye-opening to learn that Patriots players apparently now address Brady as "Sir." Perhaps less surprisingly, we also learn that Brady's body has started to break down, despite the claims of the TB12 Method. "Injuries to his [Brady's] shoulder and Achilles have done more than undermine claims that the TB12 Method can help you play football virtually pain-free," Wickersham wrote.
The final piece of the triangle is Kraft, the Patriots' owner. Kraft and Belichick met in mid-October, according to Wickersham, and Kraft ordered the head coach to trade Jimmy Garoppolo. Garoppolo had been Belichick's project, the anointed successor to Brady. But Kraft reportedly told Belichick to find another quarterback in the draft.
The demand apparently left Belichick "furious and demoralized." Garoppolo was traded to the San Francisco 49ers, and was lights-out in his five starts this season. "The owner was in Brady's corner," according to Wickersham.
It's a striking piece that should do a good job of convincing even the most ardent of Patriots fans that the end of a dynasty may be near. Brady may have won, for now, by convincing Kraft that he is more important than Belichick. But he can put off Father Time for only so long. And without Garoppolo, the Patriots' succession plan is murky at best. Tough years may lie ahead for the NFL's seemingly impregnable franchise.