Patriots vs. Bills: Monday Night Football Odds, Predictions, Live Stream, Preview for New England, Buffalo Matchup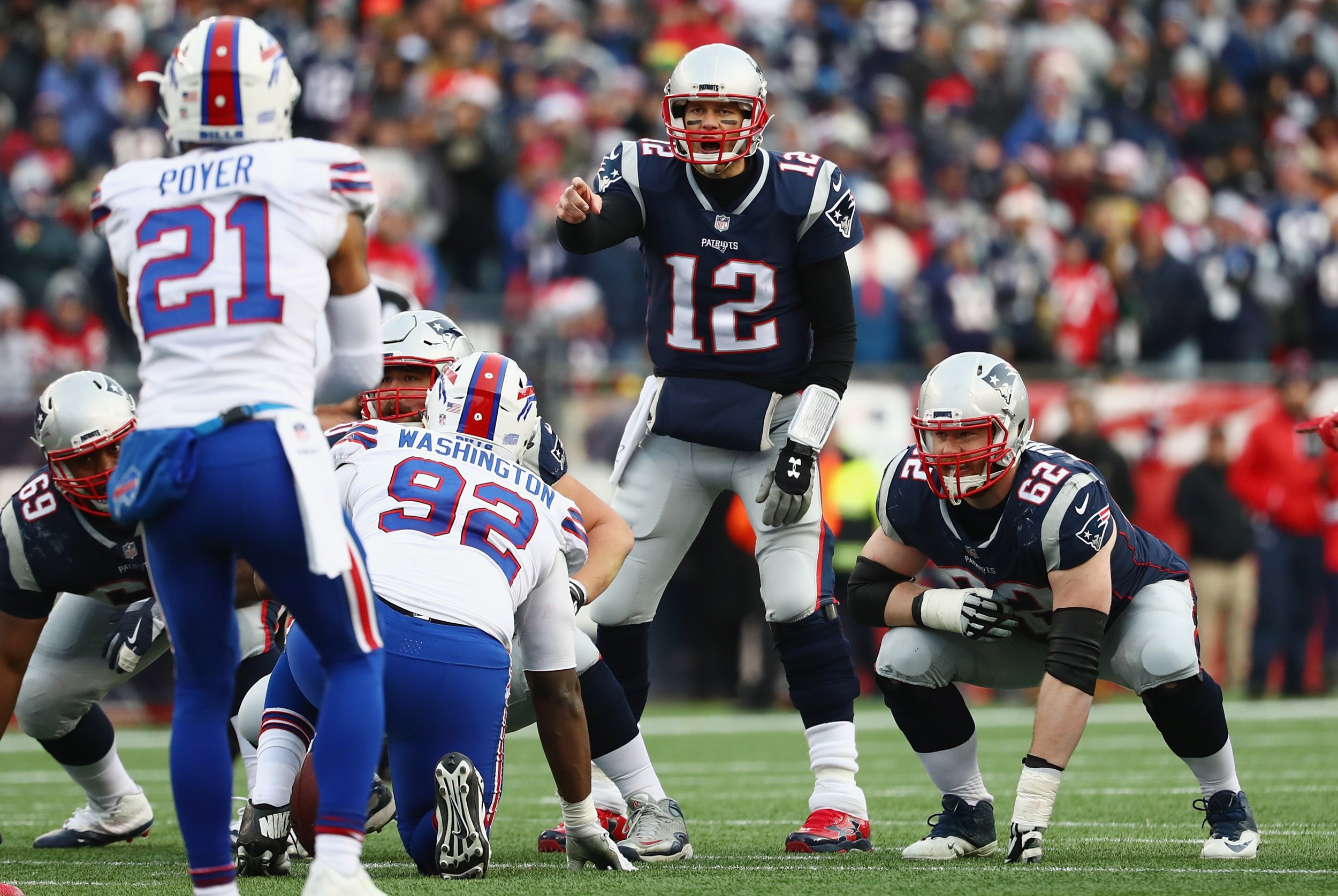 Let's be real—it's likely Monday Night Football in Week 8 won't feature a great game. The Buffalo Bills are scheduled to host the New England Patriots and the Pats have, under the leadership of quarterback Tom Brady, typically made mincemeat of Buffalo.
Throughout his career, Brady is a remarkable 28-3 against the Bills and 14-2 on the road against Buffalo. And it's not like the Bills (2-5) are exactly world-beaters this season. The Patriots (5-2), meanwhile, are quite good (as usual) and have won four straight games. The Bills, meanwhile, have lost two in a row.
At 41 years old, Brady is still playing well. Ahead of the matchup Buffalo signaled their respect for perhaps the greatest quarterback of all time. Bills defensive end Jerry Hughes told New York Upstate that Brady's toughness has helped him succeed for so long.
"Just for someone of his age and his caliber you wouldn't expect him to get down in the trenches and get dirty and be willing to bang a little bit," Hughes said. "Some of those quarterbacks don't like that contact. But him, he gets down there and he does it. He's an expert at it because whenever it comes to 4th-and-1 he gets it."
Buffalo will need a far, far better performance than last week to hand Brady his fourth loss to the franchise. The Indianapolis Colts—led by a resurgent Andrew Luck—trounced the Bills 37-5. Starting quarterback Derek Anderson—filling in for injured rookie Josh Allen—threw three interceptions and fumbled.
"I just have to be better with the ball, have better awareness," Anderson said after the game, according to the Associated Press. "I'm not going to pout about it. I expect more from myself. I came here to help this team win football games."
Anderson and Bills get their chance land a win on Monday, hoping to pull off the major upset. Here's everything you need to know to watch the game as well as gambling info.
Start time: 8:15 p.m. ET
TV channel: ESPN
Live stream: WatchESPN or the Yahoo App / NFL App on your phone
Odds: New England -14.5, via Odds Shark
Predictions: You'd be hard-pressed to find an expert picking Buffalo to win on Monday night. All seven of SB Nation experts picked the Pats. So did all 10 ESPN experts. And the three experts for Bleacher Report's consensus predictions? You guessed it. They all picked New England.