Patriots Vs. Chiefs Weather: Kansas City Forecast Calls for Freezing Cold but No Arctic Blast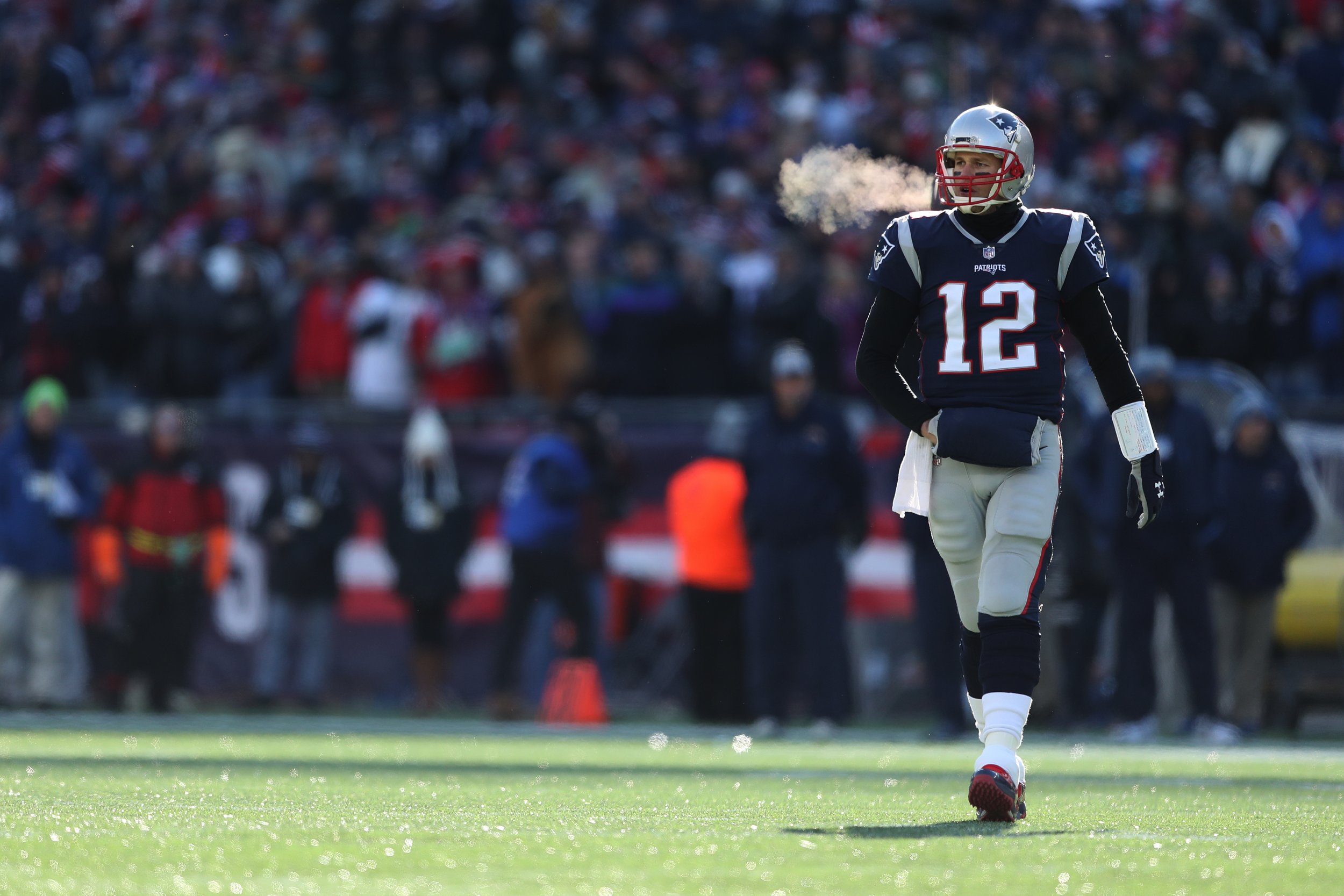 The New England Patriots and the Kansas City Chiefs will face off on Sunday at Arrowhead Stadium in Kansas City, Missouri, for the AFC championship game. Both teams will be forced to fight frigid weather as they vie for a spot at the 2019 Super Bowl.
Players and fans alike will face very cold weather on Sunday but may not have to deal with the freezing temperatures Kansas City was predicted to get. They are still urged to protect their skin from possible frostbite. Fans are asked to be cautious, especially if they are consuming alcohol while tailgating.
The city is expected to get temperatures in the 20s throughout Sunday, AccuWeather reported. Temperatures prior to the game will feel like single digits, AccuWeather meteorologist Tyler Roys said.
Arrowhead Stadium was initially expected to receive an "arctic blast" during Sunday's game. "Temperatures at kickoff could range from 10 degrees to well below zero, potentially making it the coldest game in Arrowhead Stadium history," the National Weather Service reported on Monday.
That forecast changed by Friday, with possibly clear and sunny weather in the 20-degree range.
The threat of painfully cold weather did not seem to concern either team, ESPN reported. Chiefs quarterback Patrick Mahomes said he only planned to wear the hand warmer he typically uses around his waist during cold weather.
"We're going to get ready for the Chiefs. Whatever it is, it is," Patriots coach Bill Belichick told reporters. "Love to play in a championship game. Schedule it wherever you want. We'll be there."
Meanwhile, Chiefs head groundskeeper Travis Hogan announced on Thursday that the team's grounds crew was forced to resod the stadium's turf following several inches of snow.
"We weren't planning on a resod this week, but Mother Nature had other plans," Hogan wrote. "10 inches of snow and all the snow in the snow in the stadium being hauled out on the sidelines changed things. My crew did an unbelievable job. They are the BEST! Everyone is tired but we are ready. Let's Roll!"
The Chiefs dealt with massive snowfall on Arrowhead Field ahead of its NFL playoff game against the Indianapolis Colts on January 12, according to CBS Sports. Kansas City went on to beat the Colts 31-13 to advance to the AFC championship game against the Patriots.
The AFC championship game is scheduled to kick off at 6:40 p.m. EST on Sunday.