Patriots Win the Super Bowl After Ejection Worthy Fight Breaks Out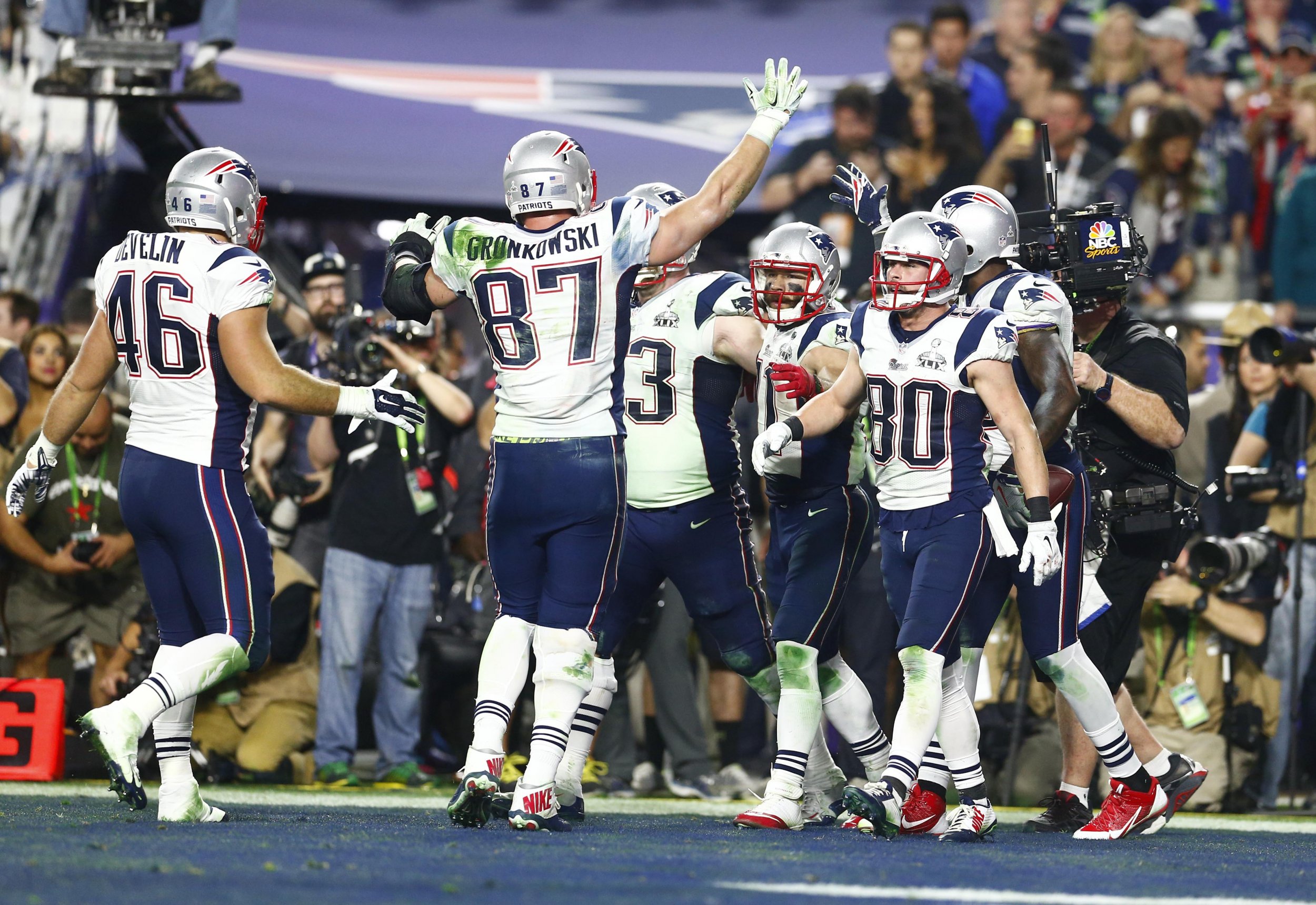 The New England Patriots won the Super Bowl against the Seattle Seahawks in an emotionally final minute, the score was 28-24. The win came after Seahawks player Bruce Irwin was ejected from the game for instigating a fight. Patriots star Rob Gronkowski also threw a punch.
Seattle was up by 10 with just a quarter left to play, but the Patriots battled back, scoring two touchtowns to take the lead. The Seahawks weren't done. Aided by a miraculous bobbled catch, Russell Wilson pushed his team all the way to the 1 yard line.
In a call which is bound to be debated, Seattle tried to pass rather than go to their star running back, Marshawn Lynch, and a short pass bounced from a Seahawk to the arms of the Patriots' Malcolm Butler.
The game wasn't over, although only a few seconds remained on the clock. As the Patriots tried to run down the final bit of clock, a Seahawks player appeared to lunge at a Patriots player. Referees then moved the play back five yards as a penalty. Then a larger fight broke out, forcing ejections and ending the game with a whimper.
Quarterback Tom Brady was awarded the game's MVP, despite throwing 2 interceptions.
It was the first Super Bowl win for the Patriots since 2004, but Brady's 4th. In the past few weeks, the team has been dogged by accusations it deflated footballs in an earlier game to make throwing and catching easier.
For the NFL it was the season of Ray Rice—a Baltimore Ravens player who assualted his then girlfriend in an elevator, an incident that was caught on tape. Questions over when the league saw the video and how they arrived at Rice's suspension followed the league all season.