The Patrón X JonBoy Margarita Collection Kit is Your Perfect Start to Summer
Cinco de Mayo celebrations are here, but May's warming weather means the fun is also just beginning. Patrón Tequila has collaborated with tattoo artist JonBoy and the Cocktail Courier website to create the Fresh Ink Smoked Margarita Kit. You can pick from a variety of JonBoy artwork when you order.
For the Fresh Ink Smoked Margarita, Patrón Silver is blended with fresh lime juice, pineapple juice, agave nectar, smoked paprika, and augmented with a smoked sea salt rim and garnish—resulting in a refreshing drink to keep the festivities going the entire summer. There are two kits available, Classic and Deluxe, depending on how many cocktails you plan to serve. The Classic is only $72.99 for four cocktails, and the Deluxe is $96.99 for six cocktails.
These limited-time Cinco de Mayo Fresh Ink Smoked Margarita Kits are available from Cocktail Courier until they're all gone, so don't wait.
The Patrón X JonBoy Margarita Collection Kit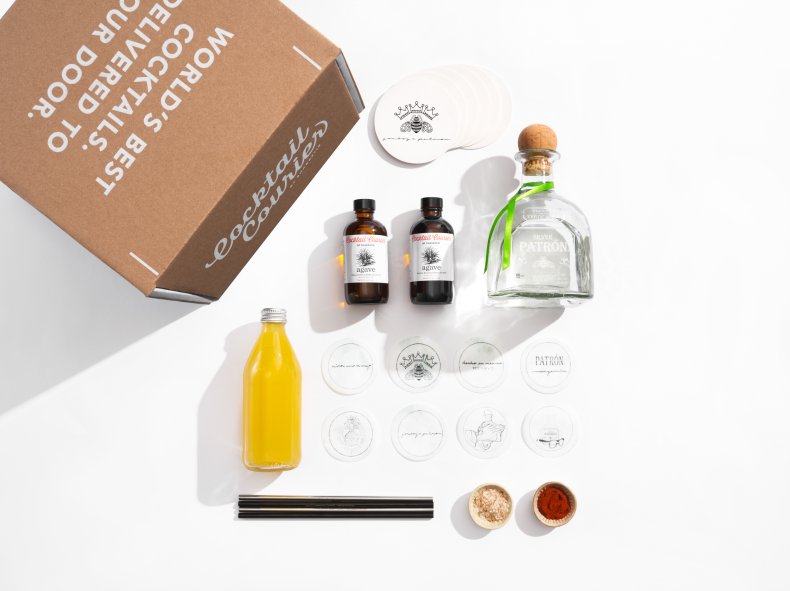 When the kit arrived, it felt like opening a birthday present. I just kept pulling out new surprises from the box. I laid out a packet each of smoked paprika and a smoked salt, agave syrup, pineapple juice, a couple of stainless steel straws, cocktail toppers, instructions on making a Fresh Ink Smoked Margarita—and more limes than I could hold in two hands. When everything was unpacked, I was ready to mix up this festive, smoky cocktail.
While the kit comes with all the ingredients you'll need, I recommend having these items on hand at home, as well:
A jigger, for measuring
A cocktail shaker
A juicer or citrus press for the limes
Ice
The instructions included in the package were easy to understand, and the ingredients provided were enough to make more than estimated. The value for what you're spending means this is an excellent buy.
But what about taste? Would this cocktail be as good as anticipated? The instructions advised chilling a rocks glass in the freezer or filling it with ice water for five minutes. After allowing the glass to chill and shaking all the ingredients together, I rubbed a lime wedge along the edge of the glass. This made it much easier to coat the rim with smoked salt. The smokiness of the paprika, the fresh lime juice, and the pineapple juice made the initial scent very appealing.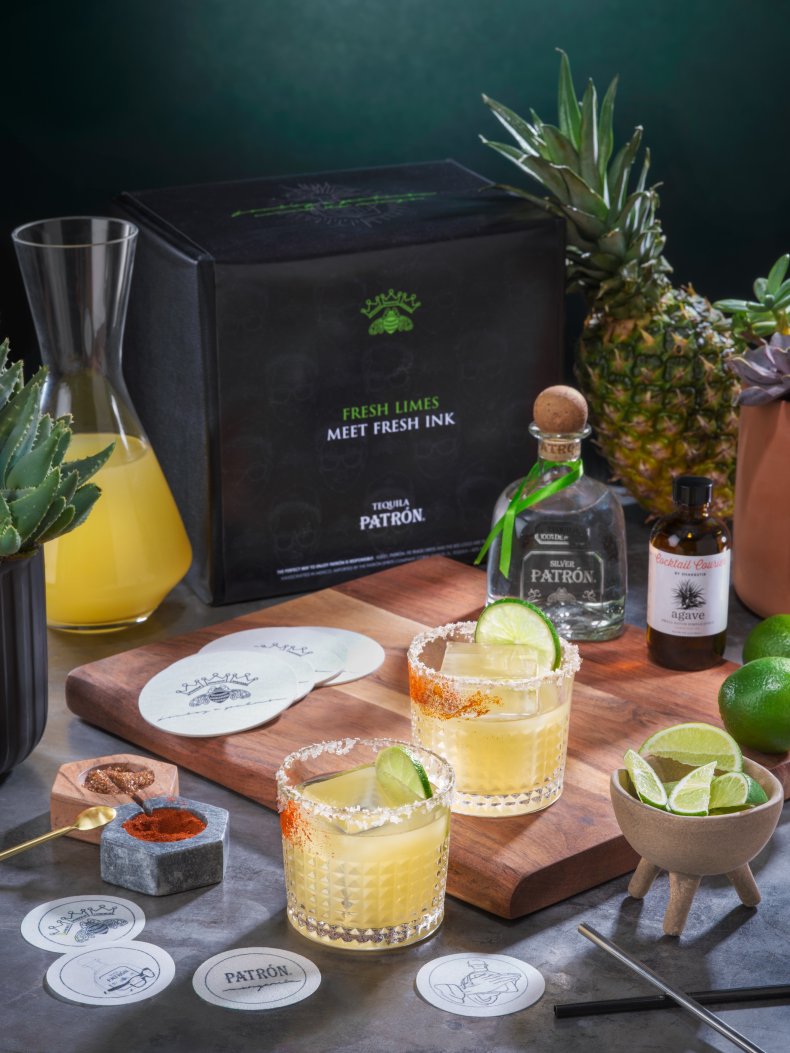 You won't be disappointed with the smoked margarita this kit helps you create. The smoked salt around the rim gives the cocktail a distinctive taste, as does the smoked paprika. It's a great taste combination of smoky and sweet flavors, both of which are balanced by the lime. Most of these ingredients are easy to find year-round, so it shouldn't be hard to master and repeat this delicious margarita-making experience.
If you are interested in making your own cocktail:
Fresh Ink Smoked Margarita

Smoked sea salt, for the rim
Lime
1.5 ounces Patrón Silver
.5 ounces fresh lime juice
.5 ounces pineapple juice
.5 ounces agave nectar
1 pinch of smoked paprika
Ice
Prepare a chilled rocks glass by moistening its rim with lime and rolling it in smoked sea salt.
Add the remaining ingredients to a cocktail shaker. Add ice, and shake vigorously to chill. Pour over fresh ice cubes in the prepared glass. Finish with a squeeze of lime and a dusting of smoked paprika.
Buy at Cocktail Courier.
Newsweek may earn a commission from links on this page, but we only recommend products we back. We participate in various affiliate marketing programs, which means we may get paid commissions on editorially chosen products purchased through our links to retailer sites.