Patti Davis: Our Disappointment With Obama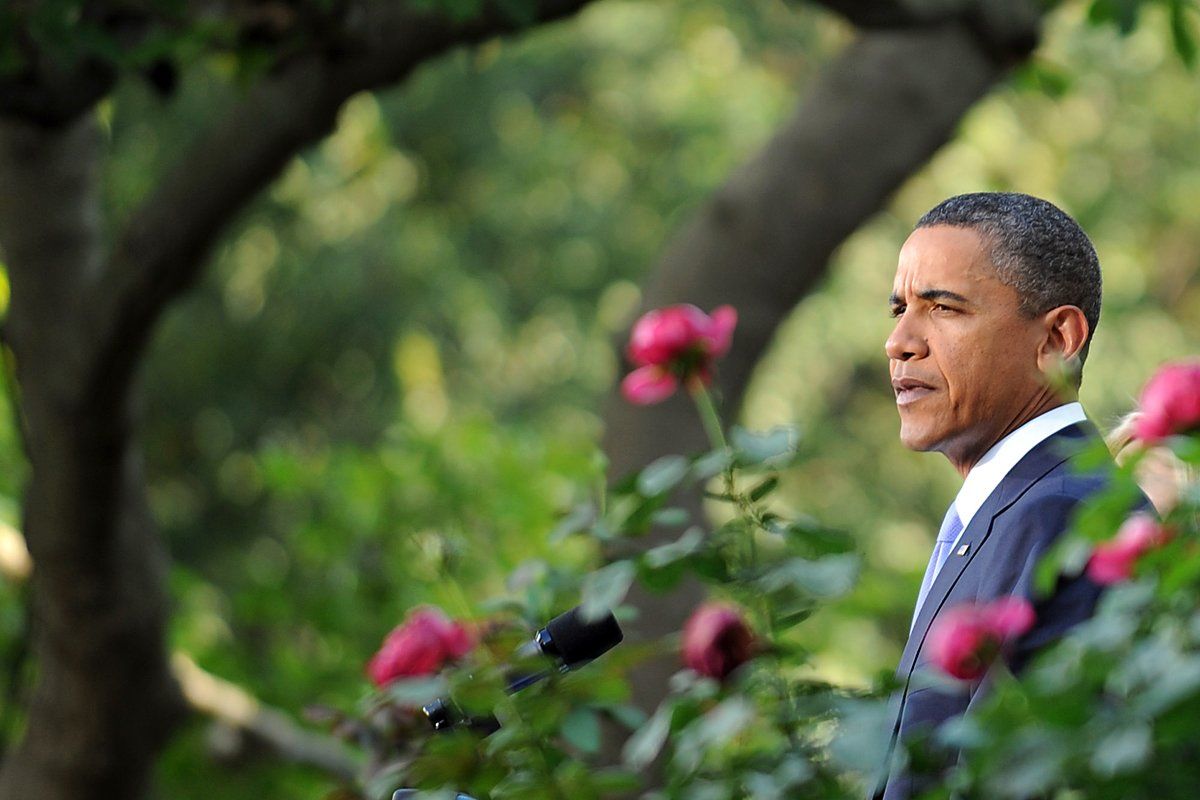 "Maybe we fell in love too fast," my friend said. "You know, we might have zipped right past the road signs."
Several of us were sitting around over the holiday weekend, enjoying a lovely bottle of wine at sunset ... and discussing the condition of our country. Which led us to the president. Which led us to our mutually shared disappointment in him.
We are all liberals, we all supported Obama, and we all remember how emotionally uplifted and hopeful we felt when he was elected.
"But he was a brilliant orator," another friend offered. "He went right for the heart, and he did it so well."
Yes, but now ...
We all agreed that we felt betrayed. We'd expected so much; we'd believed greatness was ahead of us, leading us, guiding us into the future. Maybe we did fall in love too fast, and the person we thought was a godsend didn't stay for breakfast and never called again.
The BP oil disaster probably represents the biggest betrayal. Where was our president? The oil rig blew up on April 20; 11 men died, 17 were injured, and oil was spewing into the Gulf of Mexico. Granted, no one had any idea that the catastrophe would last until September, but we certainly knew right then that it was a catastrophe.
We sort of heard from him on May 27, when he gave a press conference, but a press conference is not an address to the country. We deserved some personal attention. After all, we'd put our trust and our hope in him, hadn't we? We were counting on him.
On June 15, nearly two months after the explosion, when President Obama finally addressed the nation, he said that in April he'd immediately assembled a team to deal with the disaster. Oh, so that's what he was doing all that time. Then why didn't we feel better?
The no-drama, too-cool-for-school persona worked really well during the campaign, especially when he came up against a hothead like McCain. But when you are leader of the free world and a man-made environmental disaster is wiping out an entire region of the country; when birds and turtles and marine mammals are dying excruciating deaths; when people are losing their entire way of life and their livelihoods; when millions of others are watching helplessly, weeping at the suffering and the devastation and trying to think of some way, no matter how small, to help ... being cool doesn't cut it.
We saw our rage and our pain mirrored by Gov. Bobby Jindal and by Plaquemines Parish president Billy Nungesser. We saw James Carville plead and rant and nearly weep at the absence of federal help. Looking straight into the camera, he implored Obama to get down there and see for himself what was going on.
And then we saw photos of our president on the golf course. That's a big reason why we didn't feel better.
I started thinking about the art of communication, and how dependent it is on a certain level of theatrics. If you want your audience to feel specific emotions, you have to understand how to stir up those feelings in them. It's both dance and dialogue, taking place deep beneath the surface.
My father was once quoted as saying that having been an actor was good training for politics. It was an unfortunate comment to make publicly, and he was widely lambasted for it. But while he should have kept that observation to himself, there is actually a lot of truth in it. A good actor knows where emotions lie in the human psyche, and can carve out a path to them. It's a skill that begins with the actor's willingness to open up first and let us in. We relate and respond to people on the basis of emotion, not in the milieu of professorial lecturing, which might educate, but it doesn't inspire.
Actors know that perception is everything, along with timing. When disaster strikes, we want to hear from our president immediately, not weeks later. We want to know he's hurting along with us, not heading out to the golf course, which is sort of the modern-day version of the Roman emperor Nero fiddling while fires raged through the city. As history tells it, the Romans did not appreciate that.
Perhaps the White House should hire an acting coach who could instruct President Obama on opening up and emoting. It starts with motivation. How about: Mr. President, your motivation is "I feel your pain." You don't say that, of course, because you'll sound ridiculous. But you think it, feel it, let it guide you. People want to believe you care. We just need a little hint that maybe you do.
Patti Davis's most recent book is The Lives Our Mothers Leave Us.