Patti LaBelle, Dean Browning and Dan Purdy Twitter Frenzy—Here's What We Know so Far
There's a bizarre Twitter frenzy happening right now that involves former Pennsylvania Republican congressional candidate Dean Browning and a man who is believed to be the nephew of singer Patti Labelle.
As if 2020 wasn't odd enough, we now find ourselves grappling with this strange piece of news.
So what is going exactly?
Well, it all started with an angry tweet from Dean Browning, who unsuccessfully ran for congress earlier this year.
"What Trump built in 4 years, Biden will destroy in 4 months," he tweeted.
The tweet was criticized in the responses by a Twitter user only for Browning himself to reply saying: "I'm a black gay guy and I can personally say that Obama did nothing for me, my life only changed a little bit and it was for the worse. Everything is so much better under Trump though. I feel respected—which I never do when democrats are involved."
Reader, Browning is not Black. The would-be politician was then thoroughly lambasted on social media, assumedly, forgetting to sign into his burner account to post his response about being a gay, Black man.
Browning acknowledged this hiccup by claiming he was quoting a follower.
"Regarding the tweet that is going viral from my account— I was quoting a message that I received earlier this week from a follower," he tweeted. "Sorry if context was not clear. Trump received record minority votes & record LGBTQ votes. Many people won't say it vocally, but do in private."
Many people of course responded with the "Sure, Jan" meme and other hilarious takes.
But who was that follower you ask? Well, Twitter sleuths began combing through Browning's followers to find someone, or a fake account, who met the description—a gay, Black, Trump-supporting man.
The person people found is a man named Dan Purdy who had responded to Browning's tweets before. He also tweeted some nasty things like: "Black women will be the death of America."
The account is suspended but Purdy posted a video confirming he did write to Browning and stating he is not a "sock puppet" account.
"Hey guys, my name is Dan Purdy, and I am indeed a gay, Black man," the man says in the video. "The message that you saw on Dean's Twitter was posted—I don't actually know how it was posted, but I did send it to him because I had a problem with how people of my race and sexual persuasion are treating Donald Trump."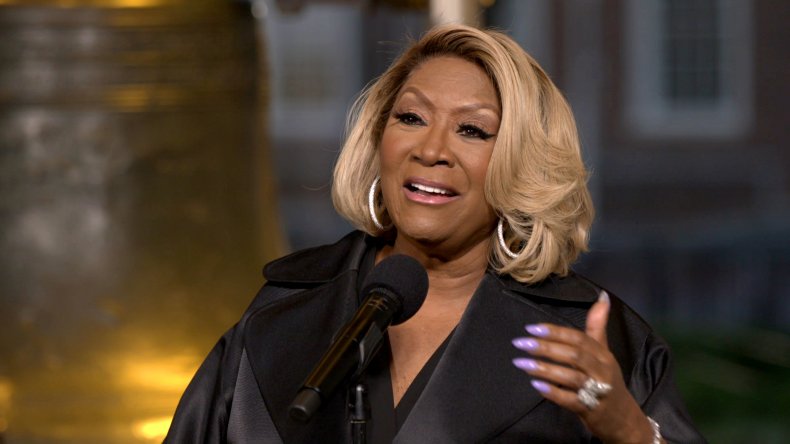 So this led the Nancy Drews and Sherlock Holmes of Twitter to attempt to find out this person's real identity.
After searching the man's cartoon avatar, they matched it to a Facebook profile of a user named Byl Holte (and william.m.holte) —who describes himself as an "anti-feminist TV critic" and has multiple articles published on Medium.
Another search for William Holte led to the discovery that a man by that name is the adopted son and nephew of music legend Patti LaBelle.
The singer has posted photos of William to Instagram captioned "my nephew" and spoke about how she adopted a niece and nephew when her sister Jacqueline Holte, died in 1989 (via Oprah).
So that's the saga of Patti LaBelle, Dean Browning and Dan Purdy and how Twitter got to the bottom of it.