Philadelphia Street Honoring Patti LaBelle Spells Her Name Wrong
A street in Philadelphia honoring legendary singer Patti LaBelle has her name spelled wrong Philly misspelled Patti LaBelle's name on her honorary street
The "New Attitude" singer, who was raised in southwest Philadelphia was honored with her own street, Patti LaBelle Way, located on a section of Broad Street between Spruce and Locust Streets. But signs installed at the intersection misspell LaBelle's last name, neglecting to capitalize the "B."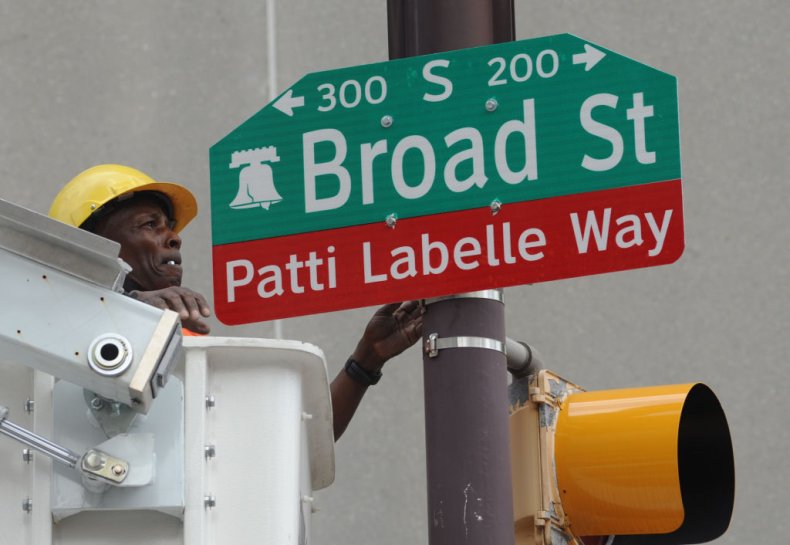 City communications director Deana Gamble told the Philadelphia Inquirer that the Streets Department was aware of the error and would install replacement signs with the right spelling some time next week.
LaBelle was on hand for an unveiling on July 2, thanking fans for coming and serenading them with a live rendition of her song, "Love, Need and Want You." The street sign she signed and held up at the event was spelled correctly.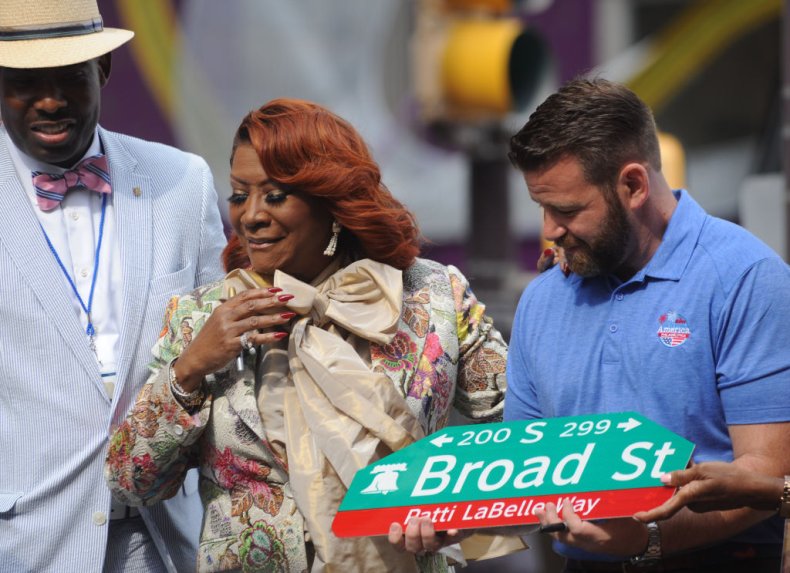 Patti LaBelle was actually born Patricia Louise Holte in 1944 in southwest Philadelphia's Eastwick neighborhood. The second youngest of five, she joined the choir at Beulah Baptist Church at age ten and, within two years, performed her first solo.
In 1960, when Patti was 16, she won a high school talent show and formed the Ordettes with some classmates. In 1962, Cindy Birdsong, Sarah Dash and Nona Hendryx joined the Ordettes, which soon became known as the Blue Belles. The group's hits included "Down the Aisle" and "I Sold My Heart to the Junkman" and covers of "You'll Never Walk Alone"" and "Danny Boy."
Birdsong left to join the Supremes, and in the 1970s, the three remaining members became the disco trio Labelle, who topped the charts with "Lady Marmalade."
In 1984, LaBelle recorded "New Attitude" and "Stir It Up" for the Beverly Hills Cop soundtrack, relaunching her solo crossover career. She has continued to record and perform, and has become a popular celebrity chef with her own show on the Cooking Channel.
In 2015, a viral video praising LaBelle's sweet potato pie led immediately to the desserts selling out nationwide.
Last month, the intersection of St. James Place and Fulton Street in Brooklyn was renamed for later rapper Notorious B.I.G., who grew up nearby.
Biggie's mother and his children attended a naming ceremony for Notorious B.I.G. Way on June 12, as did members of the New York City Council and rappers, Lil' Kim and Jadakiss.