Patti Smith Fan Returns Items Stolen From Singer 36 Years Ago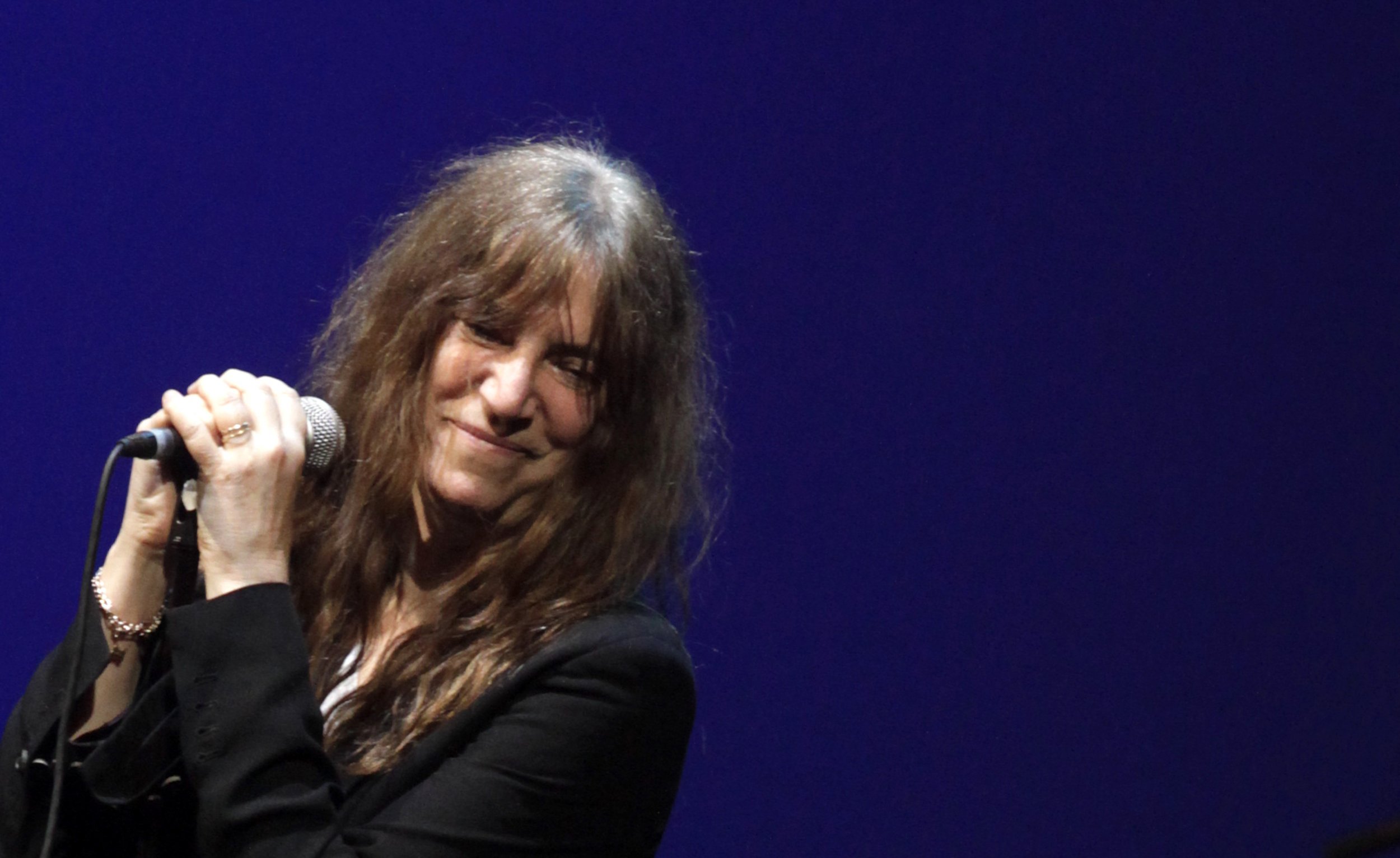 A Patti Smith fan has returned a bag of possessions to the singer, 36 years after they had allegedly been stolen.
The award-winning songwriter was conducting a reading of her memoir M Train, at Dominican University in Illinois on Sunday when a woman in the audience stood up and announced she had a bag of clothes that had belonged to Smith almost 40 years before, according to another audience member's account of the incident on a forum.
The singer then invited the woman, called Noreen Bender, onto the stage and they started taking various items out of the bag. According to the Chicago Tribune, among the possessions was a shirt Smith wore on the 1978 cover of Rolling Stone, another T-shirt with a picture of Keith Richards on the front and a bandana that had been given to Smith by her late brother. The interaction reportedly moved Smith to tears and "before long, half the audience was crying with her," according to the witness.
"The rest of the program, after she piled everything on the podium, [Smith] couldn't stop touching them, eventually slowly slipping the bandana into her pocket...and proceeded to do a ripping version of 'Because the Night' with her son on acoustic guitar. What a night," the post concludes.
Speaking to the Chicago Tribune, Bender told the paper that a male friend had given her and her roommate the possessions many years ago. "I just thought, 'Oh my God, these are her clothes and they still have sweat on them,'" she said. "The feeling of making your hero happy, it was a moment. It was the highlight of my life."
The items were believed to have been stolen from Smith's tour van outside a Chicago hotel in June 1979, Rolling Stone reported.