Patti Smith Sings 'Aqua Teen Hunger Force' Farewell Song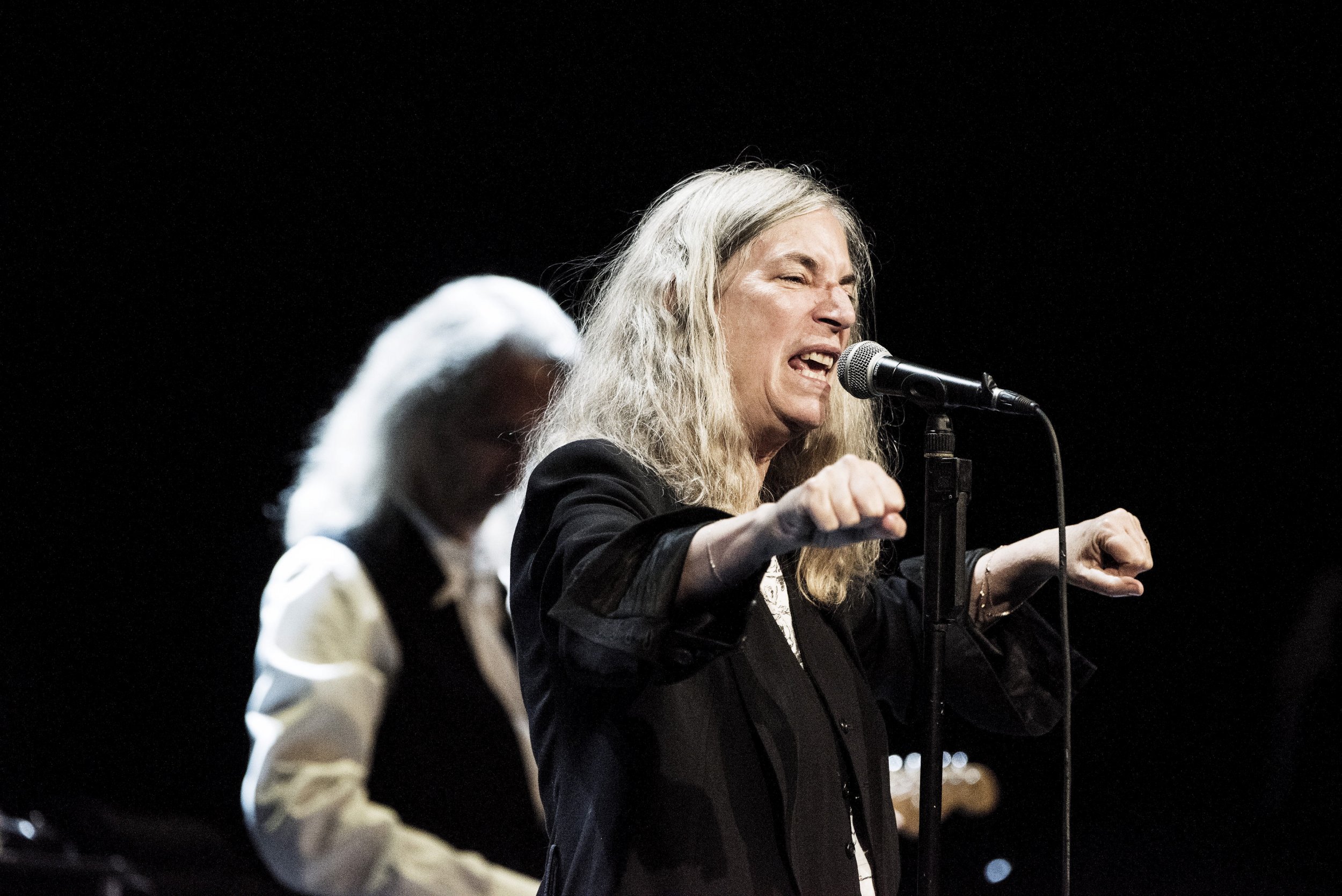 Adult Swim's surreal, long-running animated series Aqua Teen Hunger Force will finally come to a screeching halt after 15 bizarre years.
The show, which stars a bearded box of french fries named Frylock, a milkshake named Master Shake and a ball of ground mystery meat named Meatwad, has amassed a cult following, most of them almost certainly stoners. But Aqua Teen has its fair share of famous fans too—among them Glenn Danzig, Killer Mike, Neko Case, Idris Elba and T-Pain, who have all guest-voiced on the show in the past.
But no collaborator has been as unexpected as the punk godmother herself, Patti Smith, who will sing the show's final tune, "Aqua Teen Dream." Less a lament than a poignant elegy, the song feels like an appropriate tribute with which to send off the highly entertaining Aqua Teen.
The final episode of Aqua Teen Hunger Force, convincingly titled "The Last One Forever and Ever (For Real This Time) (We ****ing Mean It)," airs Sunday at midnight on Adult Swim. You can check out Smith's song below: