Patti Stanger: Seven New Rules for the First Date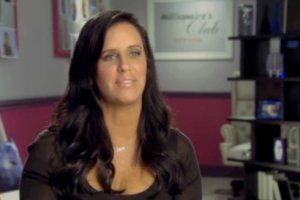 Some 40 million Americans use online dating services, and just under half the country is single. That's a lot of awkward first dates. While the game of courtship used to be more clear-cut—thank you, Jane Austen, and after that, the authors of The Rules—Internet dating has changed all that. Finding Mr. or Ms. Right is like shopping for a winter coat on Amazon. If it doesn't work out, you can just send it back, and there are hundreds of replacements just a click away.
That's where we come in. We polled Patti Stanger, who runs her own Los Angeles–based matchmaking service, chronicled on TV's Millionaire Matchmaker, for some tips. Here are the top seven "don'ts" on a first date:
1. Don't Mention the Ex
Or how many other people you're dating. Or which Victoria's Secret Angel you like best. Or which Patriots quarterback you're lusting after. "Nothing about the opposite sex that could deter that person from feeling special," says Stanger. "That's the No. 1 rule I have." As far as your first date is concerned, you're Adam and she's Eve. The last two humans in the entire race. (So stop staring at that cute waiter who looks like Jason Lewis.)
2. Don't Discuss God or Gingrich
If the rule holds for family holidays, it holds for the first date. "Never bring up religion and politics," says Stanger. "You'll get into a heated argument; most people do not generally agree, and when you go down that road you end up leaving the date quicker than not." So if you're jonesing for Jesus, or cuckoo for Christine O'Donnell, or outraged at Obama, Stanger advises to keep it to yourself, at least in the beginning.
3. Don't Use Them for Therapy
Bravo's other reality-show stars would do well to heed Stanger's third rule. "Don't baggage them," says Stanger. "Don't be poor Sally. Negative Nelly." Your date doesn't need to hear about your former life as a coke-sniffing prostitute. She doesn't want to know how your short-selling ways helped bring Lehman to its knees. Job woes, childhood complexes, mental-health issues, recent deaths in the family, divorces, child-custody battles, lawsuits, jail time, war crimes: all best left in the closet. "We don't want to hear it," says Stanger. "Even if you're the greatest person in the world, we're going to put you in the negative category." Baggage dumping is apparently a big problem on first dates, "especially if you have too much to drink," which brings us to:
4. Don't Get Wasted
Anyone who's watched Jersey Shore knows the deep and profound wisdom inherent in rule No. 4. If only Vinnie had heeded this rule, he might not have ended up in bed with the Staten Island Dump. "Do not drink past two glasses of wine or two cocktails," Stanger warns. "Do not mix. Do not think that you can do a third because you're an Irish Catholic and your dad can drink your mother under the table. Do not."
5. (Ladies Only:) Don't Bring Up Marriage or Kids
Yes, it seems very 1950s to say that men can broach the subject of matrimony and children but women have to avoid these topics like the plague. "It's very biased and it'll get the feminists after me, but it is what it is, and I [can't] change the biology," says Stanger, who claims that a man is permitted to talk rings and diapers "because he's like a buyer. He's looking at the best piece of real estate he can find." So what's a pretty piece of real estate to do? (Other than convert to a kibbutz, that is?) "When they ask you the question, answer it honestly. Because he's assessing you, and if you say, 'No, I never want to get married,' and you really do, and he's looking for a marriage-minded wife, you just lost your window." Are you taking notes, Don Draper?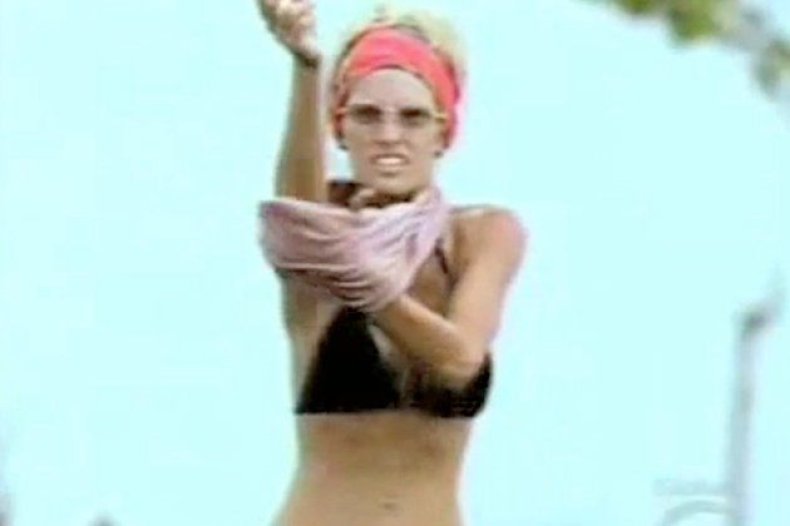 6. Don't Talk Dirty
Really (you might be wondering)? Not even a little innuendo tossed out over the chicken Kiev? Really, says Stanger. "I don't care if you want to leap across the table, rip your clothes off, and jump in the Jacuzzi with him. Never talk about sex." This rule will seem particularly harsh to younger generations, who have grown up on sexting and the overripe adolescences of Miley Cyrus and Britney Spears. But teens and 20-somethings be warned: "Generally, men who speak about sex in the first couple dates are trying to feel you out to see how far your kink is on ... don't tell him that you're very adventurous sexually, you like to do it in the water. Don't go into your fantasy land. Because if you do, you will not be able to close that Pandora's box." And no, Pandora's box is not a strip club, and you will not be offering to go there later in the evening.
7. Don't Be Rude
New Yorkers, this one's for you. Ladies, you have to say "please" and "thank you" to the man to show that you appreciate his time and effort. Gentlemen, you need to "close the deal." This means asking her out for a second date, preferably on the weekend. "If you continue not to give the girl Saturday night, after two times, she knows she's not your top-tier girl," says Stanger. "And if she's got spine and she loves herself, she'll be like 'No way am I going out with him again unless it's a Saturday night.' " Guys, it doesn't matter if you happen to really love Justin Timberlake's appearances on Saturday Night Live and can't bear to spring for TiVo. You have to sacrifice the Saturday. "Saturday night is where the top seed gets, that's the girlfriend material. If he gives you Wednesday night every week, you have problems."