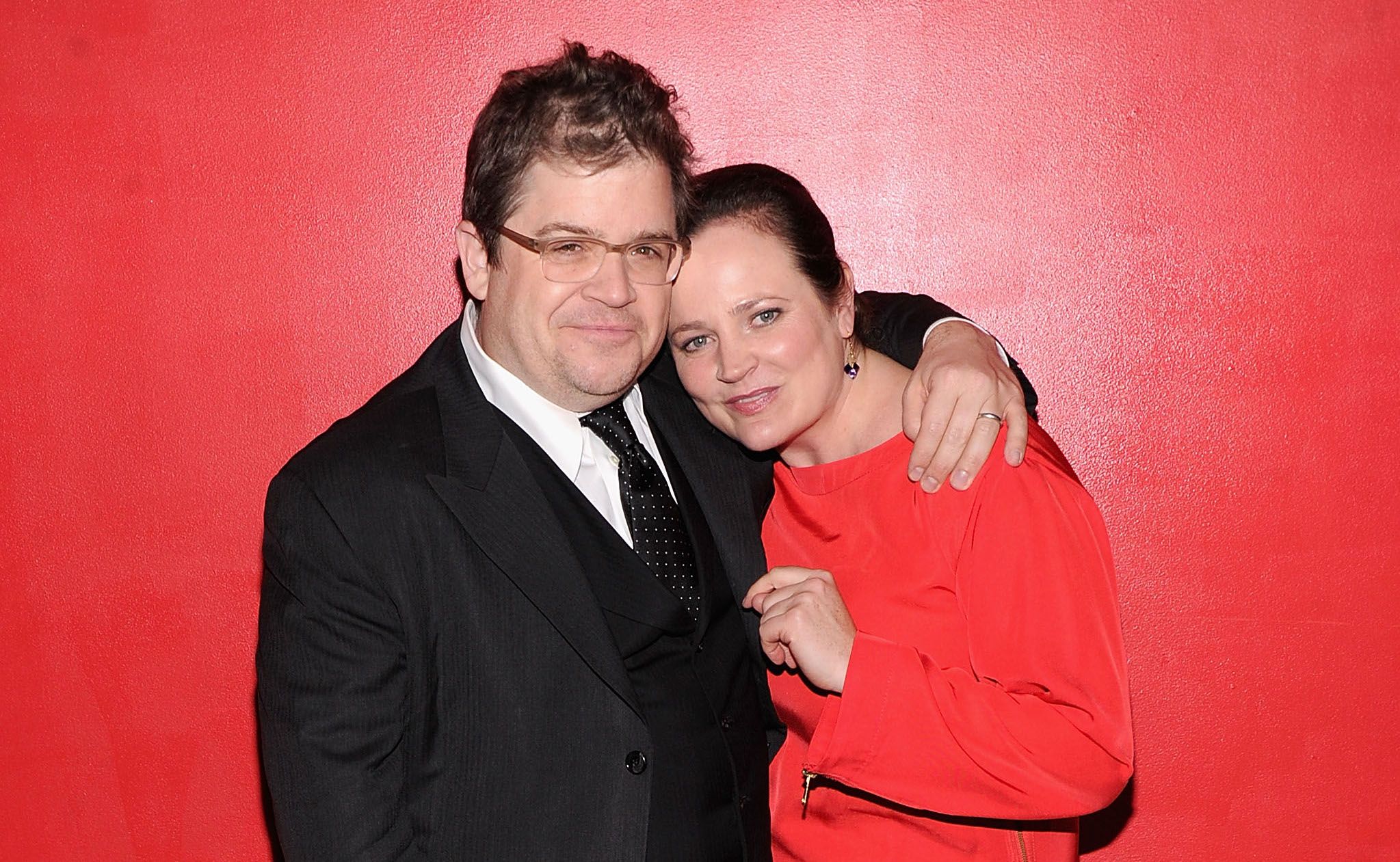 Almost two years ago, true crime writer and journalist Michelle McNamara died unexpectedly in her sleep at the age of 46. On Tuesday, her husband, stand-up comedian and actor Patton Oswalt, visited his late wife's grave to commemorate her now-completed true crime book, I'll Be Gone in the Dark.
"You did it, baby. The book is excellent, the writing brilliant," Patton wrote in an emotional Twitter post. "You tried to bring kindness to chaos, which was your way." The 49-year-old attached a photo of the book lying on McNamara's grave.
In November 2016, Oswalt spoke to the New York Times about the shocking passing of his wife on April 21, 2016. McNamara's death was due to an undiagnosed heart condition that had been exacerbated by a dangerous combination of the prescription medications Adderall, Xanax and fentanyl. The couple had been married since 2005, and had a daughter in 2009. Oswalt remarried last November, to actress Meredith Salenger.
After his McNamara's death, Oswalt promised he would finish the work she had been researching for five years. The true crime book is about the Golden State Killer (also known as the Original Night Stalker), an unidentified man who sexually assaulted at least 50 people and murdered 10 in California between 1976 and 1986. In another interview with The New York Times, published earlier this month, Oswalt revealed that some of the medication McNamara was taking was due to anxiety related to her research of a criminal accused of horrific crimes.
At the time of her death, only half the book was written. The grieving Oswalt couldn't bear the idea of all her work going unpublished, and so he hired an investigative journalist, Billy Jensen, and a researcher, Paul Haynes, to help him sort through his wife's piles of handwritten notes and thousands of computer files. "That whole year is just this really painful blur," Oswalt told Entertainment Weekly.
McNamara's book, I'll Be Gone in the Dark, is the result, and it's a great one: Because of her obsessive work and compassion for the victims—and perhaps future victims of a criminal still at large 40 years after the original crime—she was able to identify the killer (you'll need to buy the book for that reveal). But for it's publication, we can thank Oswalt. "If Michelle had been married to somebody else, I'm not sure that they would have pressed on with the book and been able to help make it happen in the way Patton did," McNamara's editor at Harper Collins, Jennifer Barth, said. "It was a total commitment."
I'll Be Gone in the Dark is on sale online and in stores today.