Paul Beatty Becomes First American Author to Win Man Booker Prize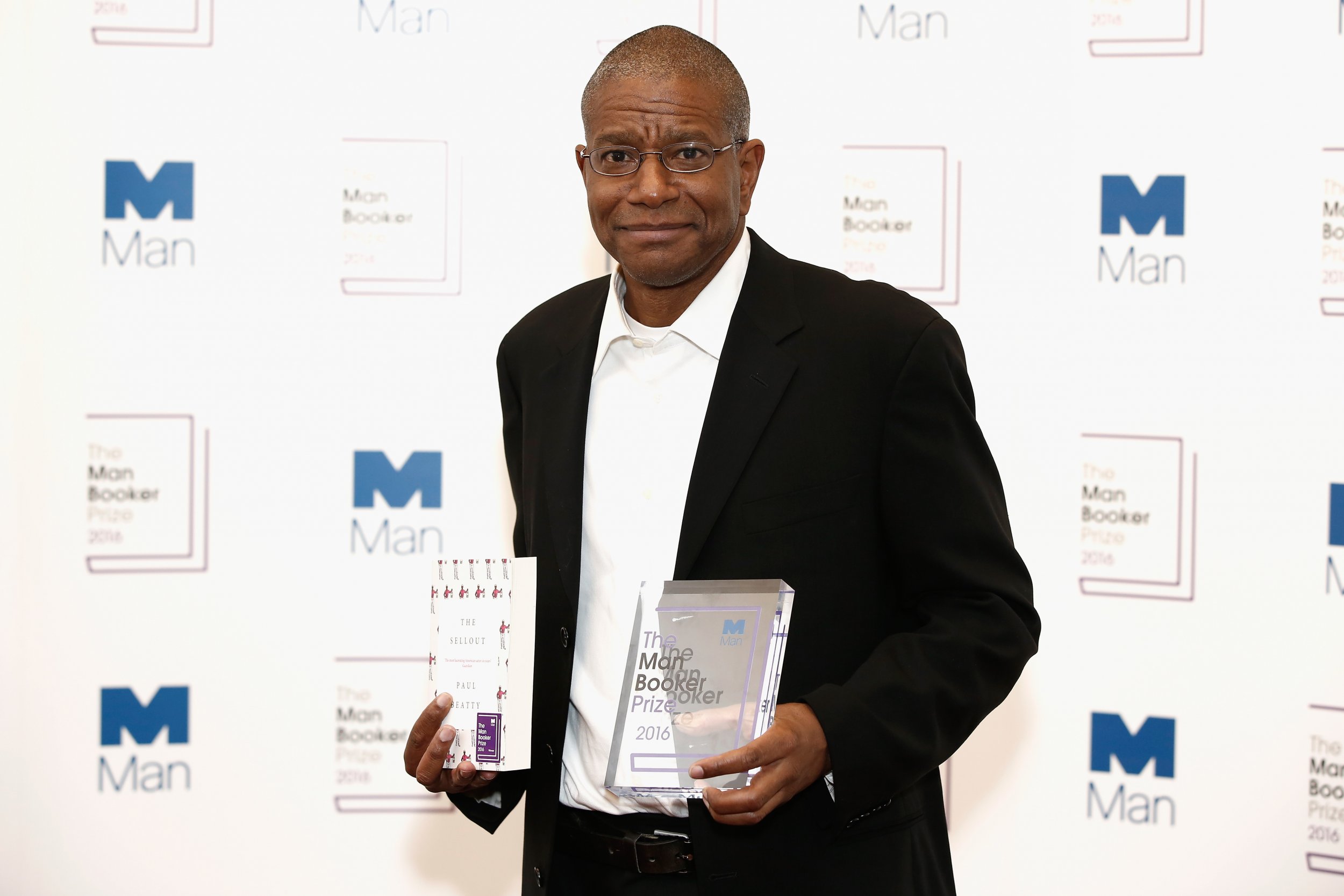 Paul Beatty has become the first American author to win the prestigious Man Booker Prize for Fiction with his novel The Sellout .
Beatty's novel is narrated by an African-American character who is being tried in the Supreme Court for attempting to reinstitute slavery and segregation. The story features many outlandish characters that lampoon racial stereotypes and also depicts the death of the protagonist's father at the hands of the police.
The Sellout's contemporaneous themes of race relations within the U.S. comes at a time of significant upheaval following the deaths of several black citizens in police-related incidents in the last year.
The Booker Prize only began accepting submissions from U.S. authors in 2014 following a rule change that allowed for any books written in English and published in the U.K. to be entered. Prior to this entries were only considered from the U.K., Ireland, Zimbabwe and countries within the Commonwealth.
Chair of the judges Amanda Foreman said: "The Sellout is a novel for our times. A tirelessly inventive modern satire, its humour disguises a radical seriousness. Paul Beatty slays sacred cows with abandon and takes aim at racial and political taboos with wit, verve and a snarl."
Beatty was awarded a £50,000 ($61,000) cash prize for his victory at an awards ceremony in London on Tuesday night. He also receives £2,500 ($3,000) for being shortlisted, as do the other five shortlisted authors.
The author's win marks the second consecutive Booker Prize victory for independent publisher Oneworld, who also published last year's winning novel A Brief History of Seven Killings by Marlon James.
James' novel went on to sell 360,000 copies in the U.K. and the Commonwealth, and a further 120,000 in the U.S., following his win.