Paul Begala: A Prayer for the Catholic Church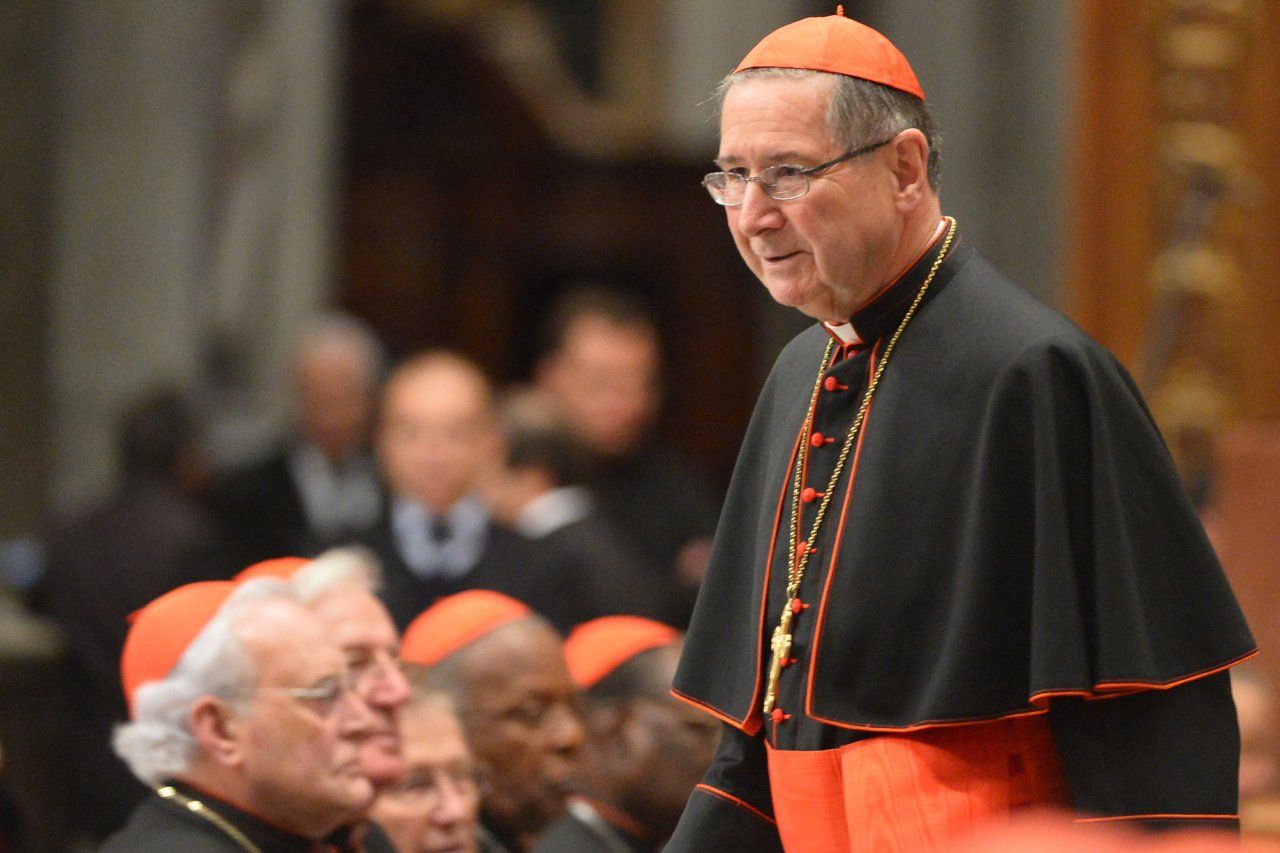 As the College of Cardinals meets in a secret conclave to select the next pope, thoughtful Catholics are asking why Roger Mahony, the disgraced cardinal-archbishop of Los Angeles, is attending and voting. His successor, Archbishop José Gomez, has relieved Mahony of all public duties as punishment for mishandling numerous cases of alleged sexual abuse of children by members of the clergy. But apparently the private conclave is not a "public duty." And not a single cardinal has called for excluding Mahony.
In the National Catholic Reporter, Father Thomas Doyle, a Dominican priest and canon lawyer who advised attorneys for the victims, described Mahony's conduct as a "self-serving obsession to first shortchange the victims and then to protect himself and the archdiocesan administration from the exposure of their despicable actions in sacrificing the innocence of children for the clerical image."
When all things decent, moral, and Christian called for strength and truth and justice, Mahony dodged and denied. Archbishop Gomez called the conduct that occurred under Mahony "terribly sad and evil." Mahony pronounced himself "amazed" at the reaction to the release of thousands of pages of documents revealing the deep duplicity during his tenure. In an interview with Catholic News Service, Mahony actually had the temerity to defend what he did and what he failed to do. "People say, 'Well, why didn't you call the police?' In those days no one reported these things to the police, usually at the request of families," he said. That surely comes as news to the 508 survivors and victims who filed suit against the Los Angeles archdiocese. They wanted justice when they were abused; they demand it now. So much for mea maxima culpa.
Mahony's argument that he and other leaders did all they could at a time when folks just didn't know how to handle these complicated challenges is—how can I put this?—taurus cacas. The notion that the church itself cannot recognize evil, could not decide whether to confront it, would not choose to defend the innocent against it is heartbreaking to me. I am a cradle Catholic. My wife converted to Catholicism and now teaches religious education. We named our firstborn son John Paul and are sending all of our boys to a Jesuit high school. I pray every day for the church, and yet some days, as Pope Benedict XVI said in his final hours as pope, the Lord sometimes seems to be asleep.
Since every cardinal is a product of the status quo, it is difficult to imagine 115 men chosen by the present system electing a new pope committed to fundamental change. Monarchs don't start revolutions. But we people of faith are praying for a miracle. Angelo Roncalli was supposed to be an elderly caretaker. Instead, as Pope John XXIII he dragged the church into the 20th century—well, at least into the 19th. The hierarchy needs reform, to say the least. A fumigation is more like it. Here is a thought exercise to illustrate how blind the princes of the church have been to their true duty:
Go back and read any of the myriad reports on how a bishop handled the rape of children. Then replace "child sexual abuse" with these words: "gay marriage." Or "support for contraception." Or "advocating female clergy and an end to mandatory clerical celibacy."
If a prince of the church had run afoul of those doctrines, do you really think his brother cardinals would tolerate his continued leadership of a flock, much less a role in selecting the supreme pontiff?
Fat chance. Bishop William Morris of Australia was removed by Pope Benedict in 2011 for, among other reasons, publicly expressing openness to the ordination of women and married men. By contrast, Bishop Robert Finn of Kansas City was found guilty of the criminal misdemeanor of failing to report suspected child abuse. He's still on the job.
So tolerant is the brotherhood of bishops of those who tolerate evil done to innocent children that Cardinal Mahony claims to have been personally urged to attend the conclave by the pope's representative to the United States. "Without my even having to inquire," Mahony boasted, "the nuncio in Washington phoned me a week or so ago and said, 'I have had word from the highest folks in the Vatican: you are to come to Rome and you are to participate in the conclave.'"
You can bet your bishop's miter that if, instead of being caught up in a child-sexual-abuse scandal, Mahony had called for treating gays and lesbians as equals, he would have received a very different call from the Vatican. It is my most fervent prayer that this sort of moral blindness goes up in smoke at the conclave.