Paul Finebaum Says Clemson 'Absolutely' Has a Chance to Beat LSU in College Football National Championship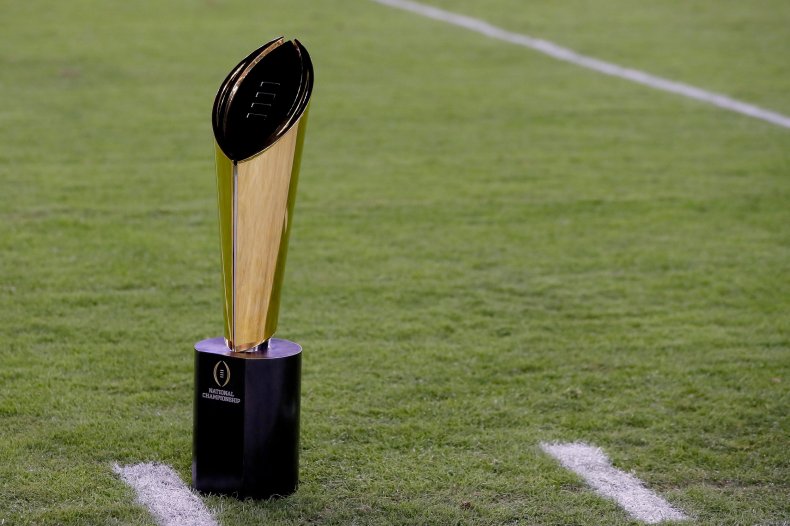 On Wednesday, while appearing on ESPN's First Take, college football analyst Paul Finebaum gave Clemson a chance to defeat LSU in the upcoming College Football National Championship game.
"Absolutely," Finebaum said when asked if Clemson had a chance of "competing and potentially beating LSU."
"I thought the win over Ohio State was the most significant win of the year in college football, and I give Clemson all the credit in the world," Finebaum added.
Finebaum's comments are far different than some of his previous criticism toward Clemson this season.
In October 2019, after the Tigers fell to the No. 2 in the AP Poll rankings following a 1-point victory over UNC, Finebaum stated that Clemson was not a Top Four team and that it was "ludicrous" for the poll to give them the No. 2 spot. Just a week after these comments, Finebaum again slammed the Tigers saying that anyone who thought they were better than Ohio State should "get their eyes checked."
Then, once again in December, he continued his criticism of Clemson, largely due to the Tigers' easier schedule when compared to other top-ranked teams. "They [Clemson] played nobody good this year for me to get a good evaluation," Finebaum said.
Despite criticism for their low-rated strength of schedule, Clemson holds a perfect 14-0 record, which includes a 29-23 win over Ohio State at the Fiesta Bowl on December 28.
Speaking on First Take Wednesday, Finebaum acknowledged that he felt the Buckeyes were the best team in the country ahead of the bowl game, which served as one of this season's College Football Playoff (CFP) semi-final games.
"Clemson proved me, and many other people wrong by beating Ohio State," the analyst said.
While Finebaum believes that Clemson "absolutely" has a chance to beat LSU, many sportsbooks have a different take on the game. Both DraftKings and Fanduel list LSU as a 5.5-point favorite, while Bovada gives them an even bigger edge at 6.5.
The national championship game is set for Monday, January 13 at 8 p.m and be broadcast on ESPN.
LSU quarterback Joe Burrow will look to continue to dominate and become the 16th player all-time to win both the Heisman Trophy and national championship in the same season. Burrow is also four throwing touchdowns shy of breaking the current NCAA record of most touchdowns thrown in a season by a quarterback, which was set in 2006 by Hawaii quarterback Colt Brennan. Brennan threw for 58 touchdowns that season, leading the Warriors to a 11-3 overall record.
Clemson will look to defend their 2019 national championship title and continue their 29-game win streak, which stretches over the past two seasons.
Paul Finebaum Says Clemson 'Absolutely' Has a Chance to Beat LSU in College Football National Championship | Sports