Paul Finebaum Says Clemson's Dabo Swinney Will Become 'King of College Football' With Win Over LSU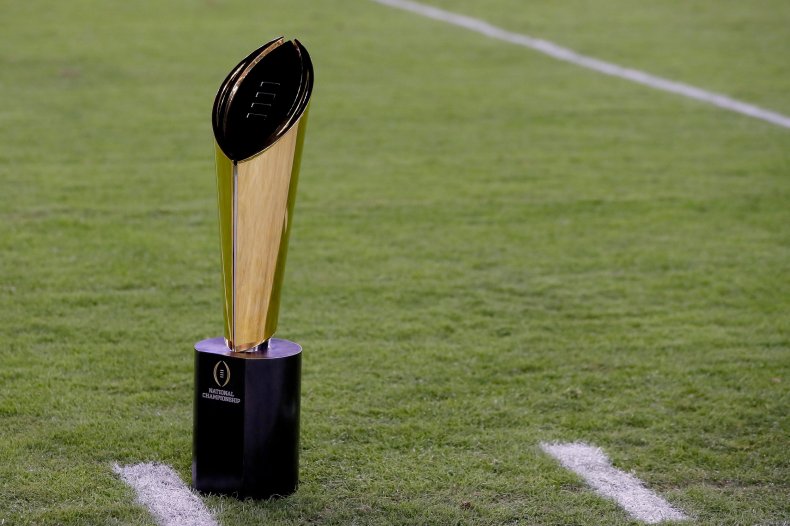 On Monday, ESPN college football analyst Paul Finebaum stated how Clemson head coach Dabo Swinney will be regarded if he is able to beat LSU in the College Football Playoff (CFP) National Championship game.
"I can't get this out of my mind that if Dabo Swinney wins this game tonight," Finebaum said during ESPN's First Take. "Dabo Swinney would then be the king of college football, I would give him my crown."
"This would be Clemson's third in four years," Finebaum added. "As the season ends tonight, Alabama would have 2 out of the last 7, that's not really a comparison."
Alabama and Clemson have met three times — 2016, 2017 and 2019 — to play for the national title, with the Tigers winning in 2017 and 2019. Alabama took home the title in 2016 and also in 2018 by defeating Southeastern Conference (SEC) foe Georgia.
Finebaum's praise for Clemson did not stop there, and he agreed with First Take host Stephen A. Smith, who said Clemson will become the number one college football program in the country with a win over LSU and a third national title.
Smith's comments stem from a discussion about which coach has the edge in the CFP national title game, Ed Orgeron of LSU or Swinney. While Finebaum said that Swinney has the opportunity to become the "king of college football" he also discussed Oregeron's success over the past season.
"I think Ed Orgeron is having the coaching season of his life, everything he's touching is going right," Finebaum said.
While Finebaum believes that Swinney will be crowned "king of college football" with a win over LSU, many different sportsbooks say differently.
Many sportsbooks have LSU as the favorite to win the game straight up, as well as by a point spread. LSU is given -215 odds on Fanduel, -205 odds on DrafKings and -225 odds on Bovada. On both Fanduel and DraftKings, LSU is favorited by 5-points, while Bovada gives them a 6 point spread.
Some college football experts also agree with the sportsbooks, with five out of seven Sports Illustrated college football analysts picking LSU to win the game.
On the other hand, FiveThirtyEight's statistical projections give Clemson the edge with a 53 percent chance to win the national title while LSU has a 47 percent chance.
While both teams come into the game with undefeated 14-0 records, only one will remain so. Clemson will be looking to extend their win streak to 30 straight games, spanning over the past two seasons and their 2019 national title, while LSU will be aiming for its fourth national championship and the first since 2007.
The game is set to begin at 8 p.m. ET on Monday, January 13.