The results of the closely-watched Arizona GOP-led Senate "audit" of the 2020 election has reaffirmed that Joe Biden defeated Donald Trump in Maricopa County. However, leading Republicans in the state are still claiming that reviews elsewhere will prove their false claims of voter fraud.
The conclusion of the audit found that Biden won Arizona's most populous county by 1,040,873 votes in November—99 more votes than shown in the certified ballots—dealing a blow to Trump's effort to overturn the election results.
Still, Trump is continuing his campaign of pressuring states to probe his baseless voter fraud claims and his congressional allies have attempted to frame the Arizona review as one that would crank up such efforts elsewhere.
"It was a good start because we now know that fraud was there. Yeah, they made their case very well. The thing about it is that they weren't given the tools to make a full disclosure," Arizona GOP Representative Paul Gosar, a close ally of Trump, told reporters from the Undercurrent in Phoenix Friday afternoon, shortly after the audit was released to the Arizona Senate.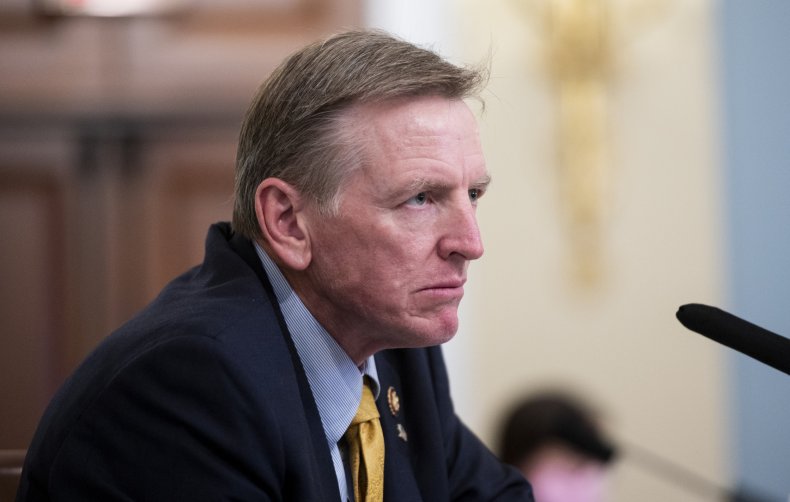 "My suggestion is that we actually have some hearings and look over this batch and set a new election for Biden and Trump before the end of the year," he added.
"Today is vindication day," Arizona state Representative Mark Finchem, a vocal supporter of Republican efforts to challenge the election results, told a crowd gathered by the state Capitol.
Texas became the latest state to launch an effort to review the election results, joining Michigan, Pennsylvania and Wisconsin. The scope of these reviews, sometimes called "investigations," "audits," or "forensic audits," have not all been well-defined.
After mounting pressure from Trump, Texas election officials said Thursday they had begun auditing the presidential election results in four counties. The Texas Secretary of State's office did not disclose the rationale for the decision, which occurred months after Keith Ingram, the office's elections administrator, assured constituents that the elections were "safe and secure."
Critics call the reviews partisan efforts to validate Trump's baseless claims of fraud and overturn the election results, while supporters say they're necessary to address constituents' concerns of election fraud.
None of the reviews can actually change Biden's first term in office. Congress certified the president's election win on January 7, after a pro-Trump mob stormed the Capitol building to halt the certification process.
Election experts and officials have said that 2020 was the most secure election in U.S. history. Former U.S. Attorney General William Barr, who was one of Trump's most loyal Cabinet members, said there was "no evidence" to support claims of widespread election fraud.
Newsweek reached out to Gosar's office for comment.