Paul Gosar Says he Doesn't Know of Joint Fundraiser he's Holding With White Nationalist
Rep. Paul Gosar is denying any knowledge of an upcoming joint fundraiser he is been advertised to appear at alongside well-known white nationalist and Holocaust denier Nick Fuentes.
Asked why he is scheduled to hold the event with Fuetnes, Gosar told CNN's Manu Raju on Tuesday that he has "no idea what's going on."
"There's no fundraiser that I know of on Friday," the congressman added.
Gosar, a Republican representative for Arizona's 4th district, has been advertised on America First Updates' Telegram channel as the guest for a fundraising event that will also feature Fuentes, whose supporters are known as the loose white nationalist group "Groyper Amy."
According to the channel, which also regularly promotes Fuentes' public appearances, podcasts and merchandise, the details of the fundraiser's date, time and location are set to be announced on July 1.
While Gosar declined to comment on whether he would appear next to Fuentes entirely, an upcoming appearance wouldn't be the congressman's first alongside the far-right figurehead.
In February, Gosar skipped a vote on a COVID-19 relief bill to headline the American First Political Action Conference (AFPAC), a far-right political conference founded by Fuentes in 2020.
Fuentes also appeared at the event, making a speech in which he said: "White people founded this country. This country wouldn't exist without white people, and white people are done being bullied."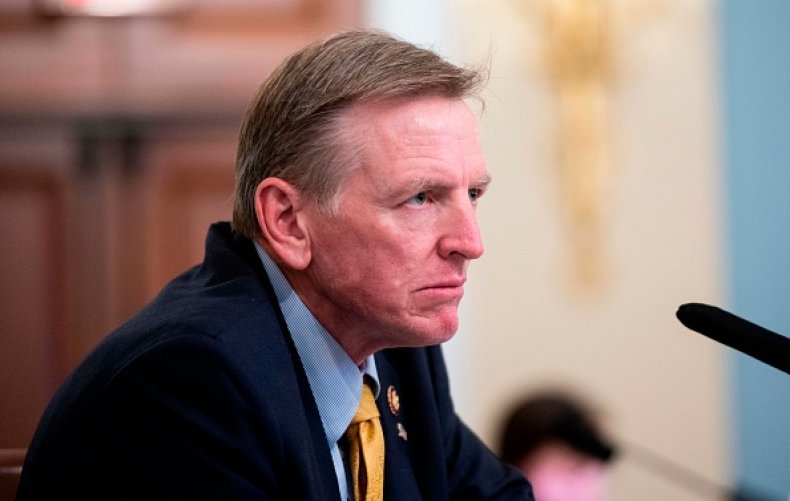 Amid backlash for working with AFPAC, Gosar has defended his association with the group by arguing that he uses the group and its rhetoric to reach more young conservatives.
Earlier on Thursday, the congressman wrote on Twitter, "Not sure why anyone is freaking out. I'll say this: there are millions of Gen Z, Y and X conservatives. They believe in America First. They will not agree 100% on every issue. No group does. We will not let the left dictate our strategy, alliances and efforts. Ignore the left."
Gosar has faced heavy criticism for being linked to far-right groups in the wake of the Jan. 6 Capitol riot. Some have contended that Gosar incited the deadly attack after he repeatedly used "Stop the Steal" rhetoric and called on members of Congress to overturn the results of the 2020 presidential election.
The congressman's siblings have been vocal opponents against Gosar's political career. In 2018, six of his nine siblings appeared in a campaign ad for the Democrat challenging for his seat.
Newsweek reached out to Gosar's office for further clarification on his involvement in the fundraiser but did not hear back before publication.