Paul Manafort's Former Banker Robbed of iPad, Briefcase From NYC Penthouse: Report
A loan officer for Citizens Bank with ties to ex-Trump campaign manager Paul Manafort, who was convicted on eight felony charges last week, was robbed overnight Monday from his penthouse apartment in Manhattan.
The unknown burglar reportedly broke-in and stole a briefcase, an iPad and sneakers from David Fallarino, according to law enforcement sources familiar with the case who told New York City NBC-affiliate WNBC.
Fallarino left his terrace door open before going to sleep Monday night. At around 1:30 a.m. Tuesday morning, he heard a noise and found a crowbar on the terrace, authorities said. There was reportedly no sign of forced entry, but Fallarino told authorities the three items were missing.
Authorities did not have any information on a possible suspect or suspects, according to WNBC. Fallarino did not respond to Newsweek's request for comment Tuesday.
During Manafort's trial, jurors heard from two of Fallarino's assistants about an exchange of emails between him and Manafort. According to the assistants' testimony and emails between the two men, Fallarino explained what financial information he would need from Manafort to secure a loan on a New York City condo.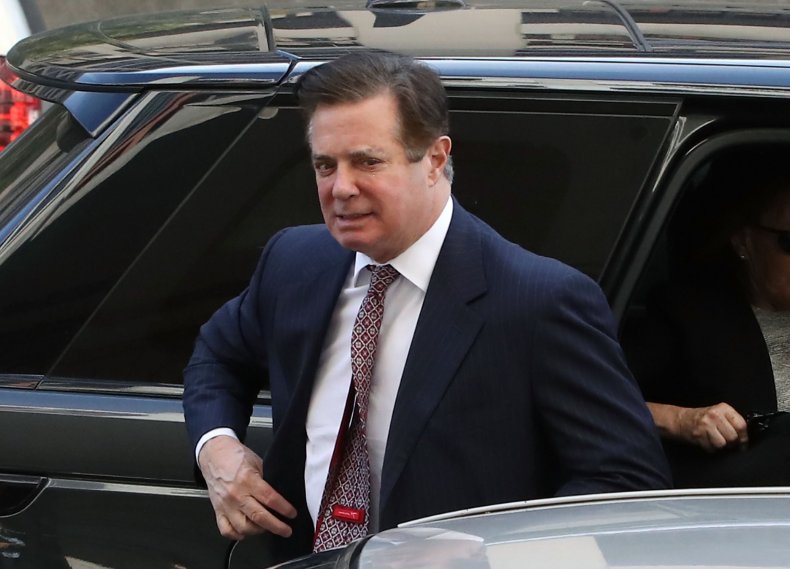 Prosecutors said the former Trump campaign chairman then used that information to falsify financial documents to get a $3.4 million loan with the help of one of Fallarino's assistants, Cindy Laporta. Manafort lied to Fallarino and Citizens Bank by claiming the Manhattan condo was a second home when it was actually a rental property used as an investment. He also did not disclose previous mortgage debt. After the bank found out about the mortgage debt, Laporta testified that she helped Manafort lie by submitting a false document to Fallarino showing the debt was forgiven.
Manafort was convicted on one count of bank fraud for his dealings with Citizens Bank. Fallarino was never charged with a crime and did not testify in Manafort's trial.
Manafort was last week convicted on eight of 18 charges centered on hiding foreign bank accounts and tax and bank fraud. The jury was deadlocked on the other charges, resulting in a mistrial for the remaining 10 counts.
Manafort's second trial for charges of money laundering and failing to register as a foreign lobbyist will take place in Washington, D.C. Originally set for September 17, the trial date was pushed back on Tuesday by one week. The trial will officially begin with opening statements on September 24 with jury selection still beginning September 17.