Paul Manafort Partner Rick Gates Wants to Be Released so he Can Take his Kids to School, Get Back to Work and Celebrate Christmas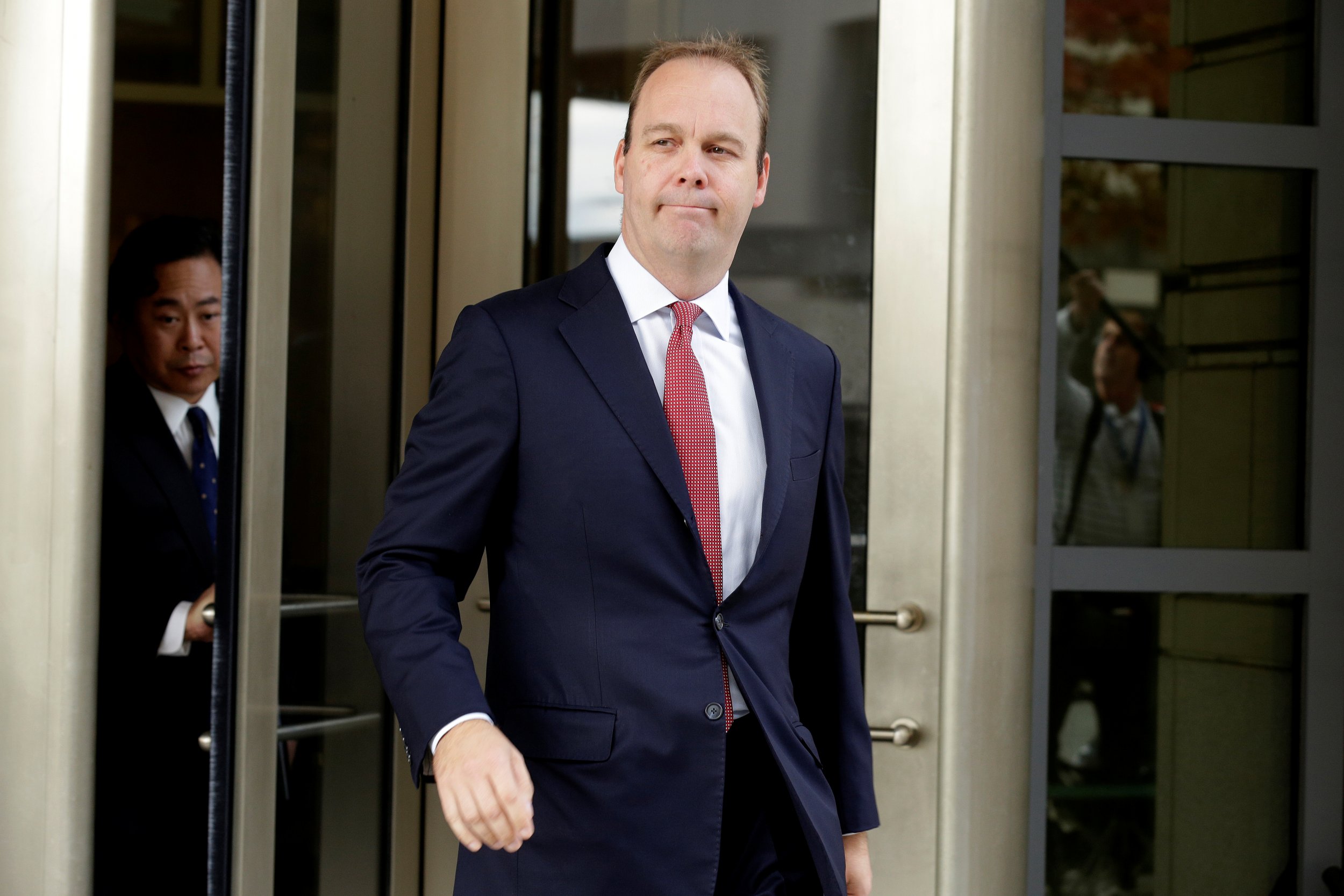 Former Trump campaign chairman Paul Manafort's co-defendant and business partner Rick Gates is seeking to be released from house arrest to take his kids to school, celebrate Christmas and continue working for his consulting business.
Gates and Manafort were arrested in late October on 12 charges, including money laundering and conspiracy against the United States, for an alleged decade-long tax avoidance scheme. Both have pled not guilty and their trial is scheduled for May 2018.
The indictment against Gates—a former aide to the Trump campaign—and Manafort were among the first charges unsealed in special counsel Robert Mueller's probe examining whether the Trump campaign aided Russia's attempt to interfere in the 2016 election.
Gates, 45, is now arguing that it's a burden on his wife to take the couple's children to school and pick them up each day.
"The defendant effectively asks to be released from house arrest every weekday morning (to take his children to school); every weekday afternoon (for after school activities, including for 'birthdays and other gatherings with classmates and friends'); on weekends; for holidays (including for Christmas more than a month away); and to allow him to conduct his consulting business," wrote Andrew Weissmann, a Mueller probe attorney, in a memo opposing releasing Gates Wednesday.
The court has so far sided with Mueller's legal team that Gates and Manafort represent a flight risk.
Read more: Paul Manafort should only be released if he can prove how much he's worth, says Mueller
Gates and Manafort are currently under house arrest and need to check in with authorities daily. The only conditions that allow them to leave their homes include to meet with their lawyers, appear in court, or for religious or medical reasons.
Manafort's lawyers have been negotiating with Mueller's team to change the terms of his release to allow him to travel to his homes in Florida and New York. The two men have worked together since 2006 when Gates joined Manafort's lobbying firm Davis Manafort.
The memo from Meuller's legal team filed Wednesday states that Gates hasn't issued "a single asset or the signature of a single surety" that would allow him to meet bail conditions. Gates's bail is set at $5 million.
"Although more than two weeks have passed since the defendant's arrest, he has not completed any paperwork to post his house, or any other property, and has failed to answer a series of questions about his assets," the memo states.
In the indictment unsealed at the end of October, Mueller's legal team charged that Manafort laundered more than $18 million through offshore accounts and companies by purchasing property, goods, and services in the U.S. Gates, it said, "transferred more than $3,000,000 from the offshore accounts to other accounts that he controlled."
According to the indictment against him, Gates used the money to pay his children's tuition at a private school and fund improvements to his home in a wealthy neighborhood in Richmond, Virginia, where the family bought a house in 2007 after taking out a $1.5 million loan.
Gates claims to have a total net worth of about $3.4 million, which stands in contrast to the charges against him, Mueller's lawyers argued. "The government continues to have concerns about the accuracy of the defendant's account of his net assets," the lawyers wrote.
"The defendant's request that the Court consider modifications for the Christmas holiday, which is more than a month away, undermines the notion that counsel is diligently working to secure a bail package," Mueller's team said.