Paul Manafort Cooperation Will Likely Lead to More Charges by Mueller Investigation, Says Former U.S. Attorney
Donald Trump's former campaign chairman Paul Manafort's cooperation deal with Robert Mueller's special counsel investigation will likely lead to more charges, according to former U.S. attorney Preet Bharara.
"Given how late in the game Mueller was prepared to bargain, more people will almost certainly be charged based on Manafort info," Bharara tweeted on Friday. Bharara previously served as a U.S. Attorney for the Southern District of New York from 2009 to 2017. He was fired by Trump just three months after he entered the Oval Office.
Bharara also said that Mueller probably already has all of Manafort's information, stating that typically prosecutors "get the information before you offer the agreement."
Manafort, Trump's former top confidant, pleaded guilty to several federal crimes in a D.C. federal court on Friday. The charges include conspiring to defraud the United States and conspiring to obstruct justice due to witness tampering. The confessions of guilt come after Manafort had proclaimed his innocence for months.
In August, Manafort was found guilty by a grand jury on eight counts of bank and tax fraud charges. The 69-year-old faces a prison sentence of almost 20 years, though his sentencing has now been placed on hold.
Manafort is the first person to be brought to trial as a result of Mueller's special counsel investigation into Russian election meddling.
Trump at the time had expressed his sympathy for his former campaign chairman, tweeting that he felt "very badly for Paul Manafort and his wonderful family." After the guilty verdict was reached Trump told reporters that Manafort was a "brave man."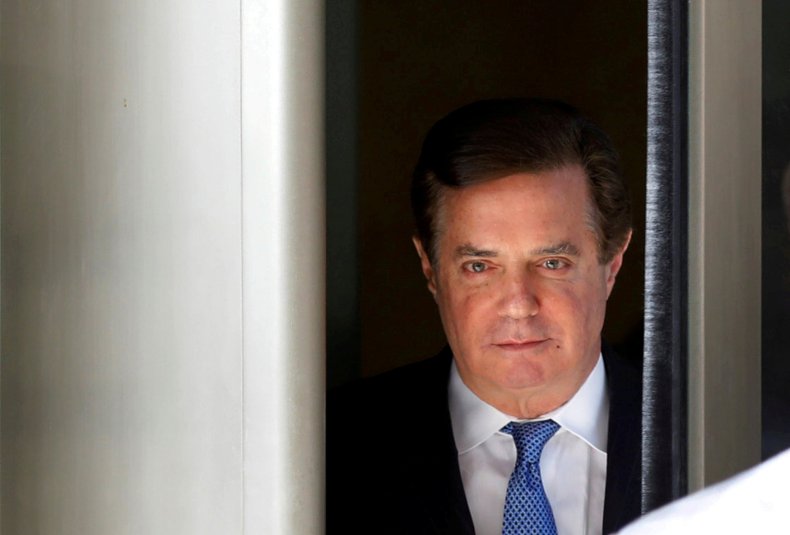 But now the White House is on the defensive. Press Secretary Sarah Huckabee Sanders said that Manafort's cooperation deal "had absolutely nothing to do with the President or his victorious 2016 Presidential campaign. It is totally unrelated."
Trump's personal attorney Rudy Giuliani also made a similar statement. "Once again an investigation has concluded with a plea having nothing to do with President Trump or the Trump campaign. The reason: the President did nothing wrong," Giuliani said.
The president has pressured Mueller to end the investigation before the midterm elections this November.
But Bharara says that the probe is unlikely to end anytime soon, calling it a ""slow and steady juggernaut."