Robert Mueller Has More Than 400 Pieces of Evidence on Former Trump Campaign Chairman Paul Manafort
The special counsel's investigation into Russian interference in the 2016 presidential election released an itemized list Wednesday of evidence that could be used against former Trump campaign chairman Paul Manafort in his upcoming Washington, D.C., trial.
Among the more than 400 pieces of evidence collected on Manafort are photos of a putting green and pool house and tickets to the New York Yankees, as first reported by Politico. Robert Mueller, who is leading the investigation, will consider using these items to make the case that Manafort committed tax and bank fraud.
Manafort was ordered to jail in June after Mueller filed a superseding indictment that alleged he violated his bail agreement by obstructing justice and conspiring to obstruct justice. Manafort's previous charges included money laundering, lying to federal investigators and foreign lobbying.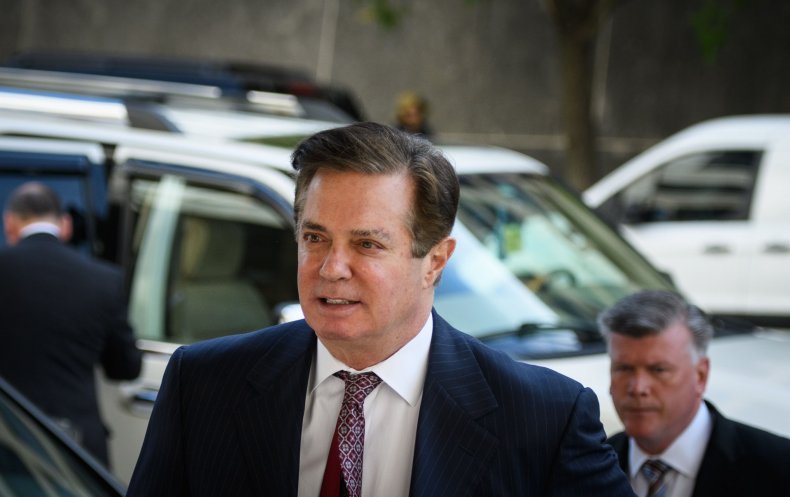 After fellow Trump campaign aide Rick Gates pleaded guilty in February to financial fraud and said he would cooperate with the Mueller investigation, Manafort said in a statement: "Notwithstanding that Rick Gates pled today, I continue to maintain my innocence. I had hoped and expected my business colleague would have had the strength to continue to battle to prove our innocence."
He added: "For reasons yet to surface he chose to do otherwise. This does not alter my commitment to defend myself against the untrue piled up charges contained in the indictments against me."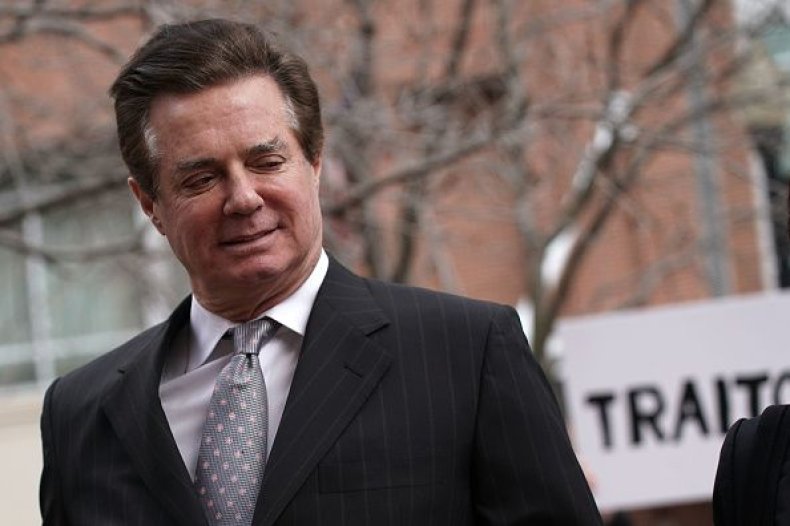 Mueller's team also included language in the court submission to allow them to add more evidence to their case if needed: "The government further respectfully requests leave of the Court to file additional exhibits if necessary."
During Trump's 2016 campaign, Manafort served as a chairman and chief strategist, but the administration has attempted to distance itself from him after he was charged with business crimes. "Paul Manafort came into the campaign very late and was with us for a short period of time," Trump tweeted in June. "We should have been told that Comey and the boys were doing a number on him, and he wouldn't have been hired."
In a March 2016 press release, the Trump campaign announced Manafort's role in the campaign with a statement that said, "Paul is a great asset and an important addition as we consolidate the tremendous support we have received."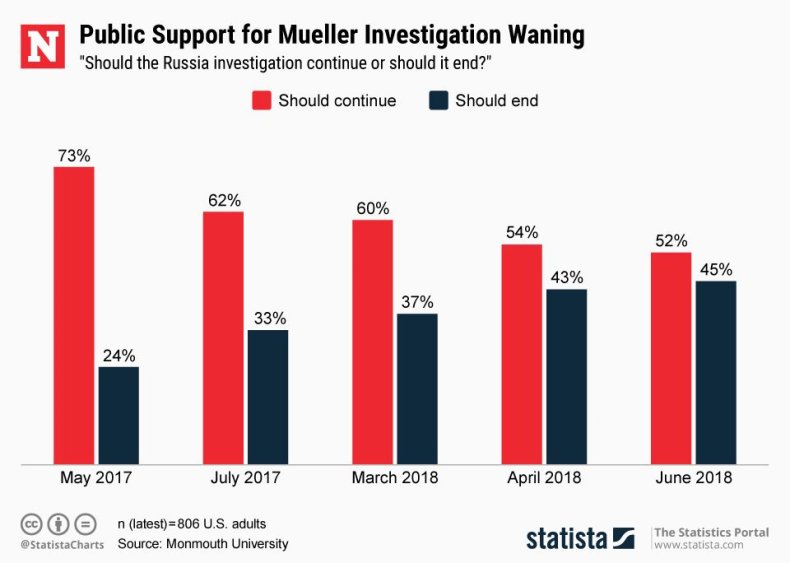 This article was updated to include an infographic.