Paul Manafort Fires Back, Asks Judge to Dismiss Charges Because Robert Mueller Exceeded Authority
In a series of court motions, the Trump campaign's former chairman is arguing he shouldn't be facing corruption and money laundering charges because special counsel Robert Mueller wasn't authorized to investigate him.
On Tuesday a federal judge said the charges against Paul Manafort could see him sentenced to jail for a maximum of 305 years if he's found guilty, according to CNN.
On Wednesday, Manafort's lawyers argued that since Mueller was tasked to investigate Russia's efforts to interfere in the 2016 presidential election, the charges stemming from money that Manafort received for his political consulting work on behalf of Ukraine's former ruling party should be thrown out.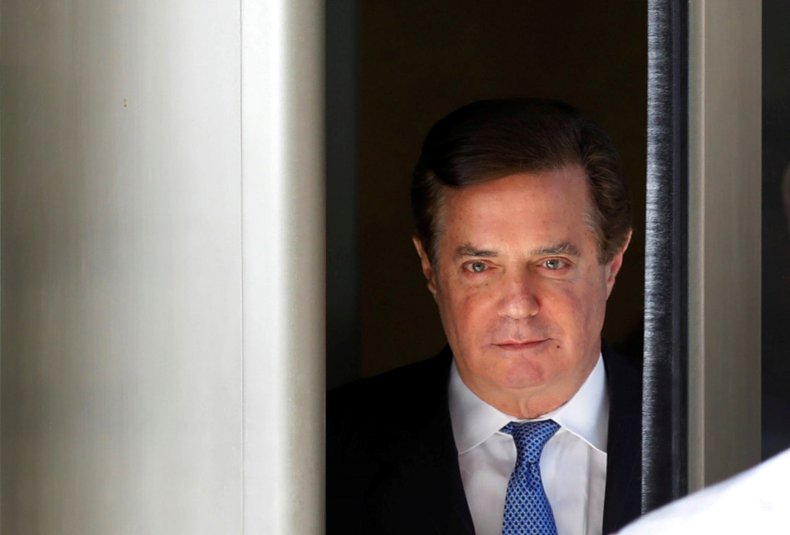 Mueller's investigation and charges "spans a decade before the presidential election of 2016, dating back to 2006, and it contains no allegations of coordination between individuals associated with President Trump's campaign and the Russian government," reads one motion to dismiss some of the charges against Manafort.
In the authorization of Mueller's investigation, Deputy Attorney General Rod Rosenstein instructs the special counsel to probe "any matter that arose or may arise directly from" his investigation of Russian interference.
Manafort's business colleague Rick Gates, who was first charged for similar crimes alongside him last October, pleaded guilty in February to lying to investigators and financial fraud. Gates agreed to cooperate with Mueller's investigation. In turn, the most serious charges against him were dropped. Both Gates and Manafort worked on the Trump campaign.
Read more: How can Mueller flip Manafort? Bankruptcies and former son-in-law might be way in, report says
In February Manafort was slapped with a superseding indictment charging him with even more corruption through bank fraud, tax fraud, and not reporting his foreign bank accounts to American authorities.
Manafort is accused of laundering some $30 million through offshore accounts and using that tax free money to pay companies in the U.S. for expensive items and home renovations.
Mueller has continued to put pressure on Manafort so that he will agree to cooperate in the investigation. After Gates agreed to cooperate, Manafort said he "hoped and expected my business colleague would have had the strength to continue the battle to prove our innocence."
Manafort has also filed a civil suit against Mueller arguing that he doesn't have authorization to investigate him.
"The original and superseding indictments do not focus in the slightest on alleged coordination between the Russian government and the Trump campaign during the 2016 election, or even Mr. Manafort's brief involvement in the campaign," Manafort's lawyers wrote in another motion Wednesday.