Paul Manafort Has Three Passports, Is a 'Serious' Flight Risk, Robert Mueller Says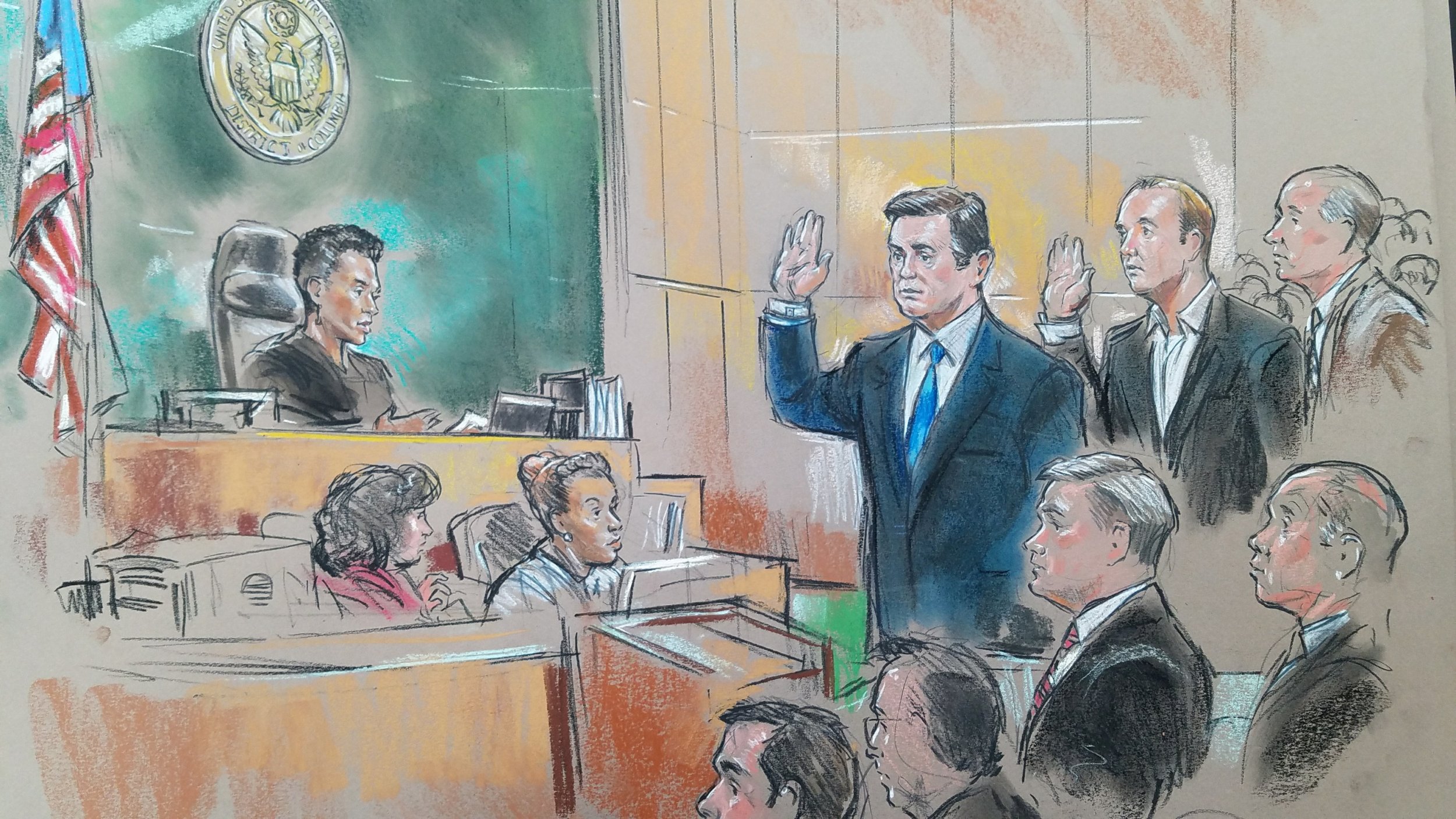 Updated | New court filings show special counsel Robert Mueller considers the Trump campaign's former chairman Paul Manafort a "serious" flight risk and that he has multiple passports under different numbers.
"The government has also learned that in March of this year, Manafort registered a phone and an email account using an alias," Mueller's office wrote in a bail memo unsealed late Tuesday. Manafort, it said, traveled with this mobile phone to China and Ecuador in May and Mexico in June.
"In a little more than the last ten years, Manafort has submitted ten United States Passport applications on ten different occasions," the document states, laying out why Manafort and his business and Trump campaign associate Richard Gates should remain under house arrest. "He currently has three United States passports, with different numbers."
Usually, the U.S. government will only grant a second passport for political reasons if someone is traveling between two countries that deny people entry for visiting the other.
While there are cases where it is not illegal to have multiple passports, "the defendants pose a risk of flight based on the serious nature of the charges, their history of deceptive and misleading conduct, the potentially significant sentences the defendants face, the strong evidence of guilt, their significant financial resources, and their foreign connections," Mueller's memo states.
The document led a federal judge to confine Manafort and Gates to house arrest and surrender their passports during their bail hearing Monday. The pair must check in with authorities daily and are not allowed to leave their homes, except for meetings with their lawyers, appearances in court, or for religious or medical reasons. Their lawyers have requested their release.
Read more: DOJ calls for investigation in Paul Manafort indictment leak
Manafort and Gates face 12 criminal charges, including allegations of "conspiracy to launder money" and "conspiracy against the United States" for a decade-long tax avoidance scheme. They also face charges for failing to give accurate lobbying and bank disclosures.
The indictment against them, unsealed Monday, states that $75,000,000 flowed through offshore accounts they controlled.
According to Mueller's memo, the maximum sentence Manafort could face if convicted is nearly 16 years in prison. Gates faces nearly 13 years. Both men have said they are "not guilty" of the charges.
The pair were arrested Monday as part of Mueller's Russia investigation into whether the Trump campaign colluded with Russia to interfere in the 2016 election.
Manafort's attorney, Kevin Downing, said in a statement Monday that he found it "ridiculous" that "maintaining offshore accounts to bring all your funds into the United States" could be considered "a scheme to conceal from the United States government."
Manafort's spokesman Jason Maloni said Manafort entered a plea of not guilty "in response to the indictment and he looks forward to having these allegations tried before a judge and jury." His attorney did not immediately respond to Newsweek's questions and a request for comment about why his client traveled with a phone registered under a fake name and held three passports.
The indictment argues that Manafort and Gates did not claim millions of dollars in income and hid their activities from the Treasury Department and the Department of Justice. Manafort and Gates will appear in court again Thursday.
Updated: This story has been updated to include a comment from Manafort's spokesman.