Paul Manafort Indictment: A Timeline of Everything Leading Up to Russia Probe's First Charges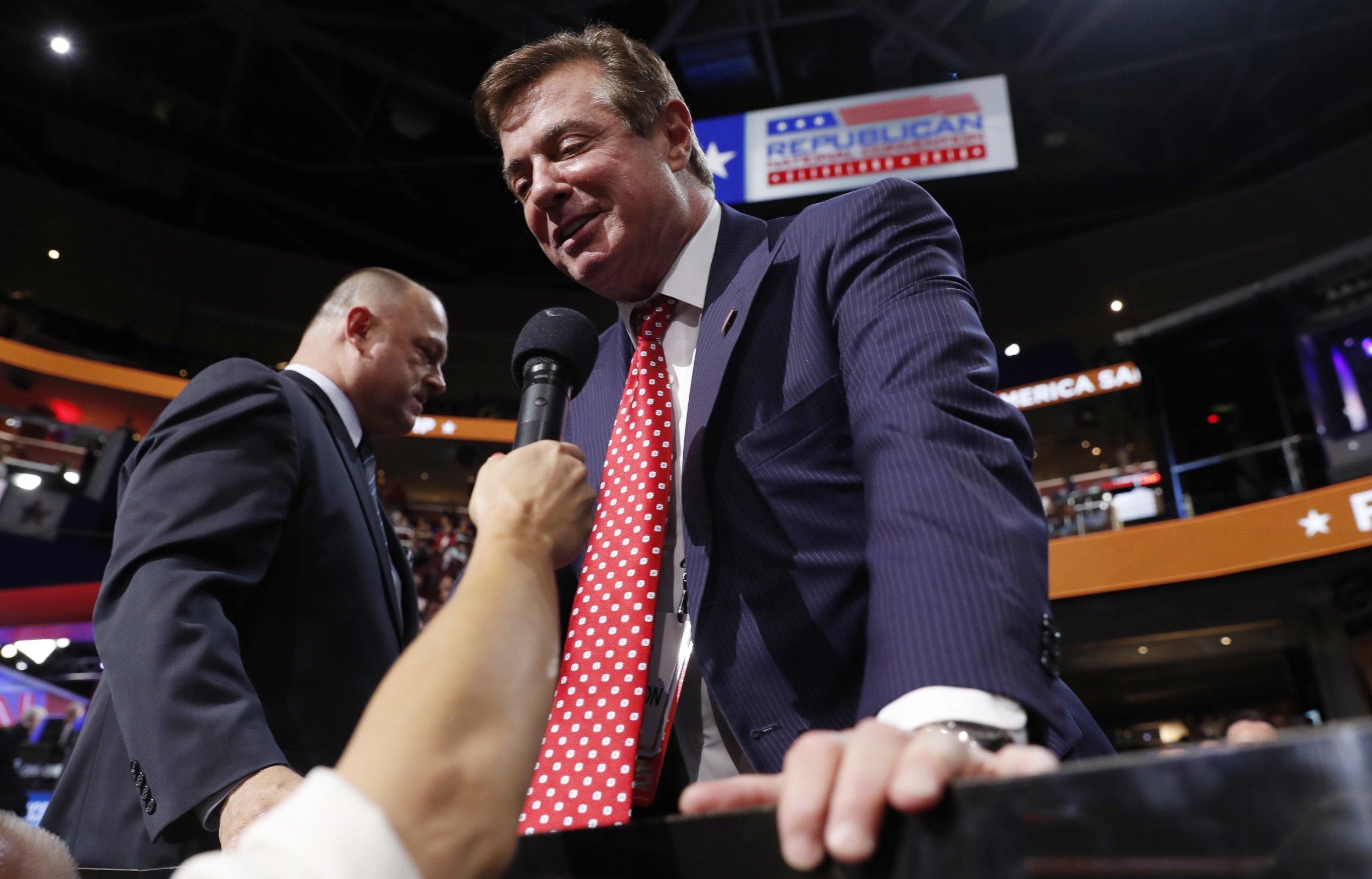 Paul Manafort, President Donald Trump's former campaign manager, will appear in court Monday to be indicted on 12 charges, including tax fraud and conspiracy against the United States.
Here's a comprehensive timeline of how Manafort found himself in this position, some 22 months after first signing on to the Trump campaign:
March 28, 2016: Manafort joins Trump campaign
Trump named Manafort—who'd worked on the campaigns of Gerald Ford, Ronald Reagan, George H.W. Bush and Bob Dole—as his campaign convention manager at a critical time, when the possibility of a contested convention threatened Trump's chances of clinching the Republican nomination.
May 19, 2016: Manafort promoted to Trump campaign chairman and chief strategist
Trump promoted Manafort to head up his campaign just one month before firing Corey Lewandowski, who once served as the campaign manager. At the time of his firing, Lewandowski said Manafort had been in "operational control of the campaign since April 7."
June 9, 2016: Manafort meets with Russian attorney in Trump Tower
Just months after Trump was named the Republican nominee, Manafort was part of a meeting in Trump Tower with a Russian lawyer named Natalia Veselnitskaya, who promised to deliver damaging information about Hillary Clinton. Donald Trump Jr. and Jared Kushner were also in the meeting.
In a statement to The New York Times, Veselnitskaya said they discussed "nothing at all about the presidential campaign," and she maintained that she'd never "acted on behalf of the Russian government." She added that either Manafort or Kushner left the room after about 10 minutes.
News of the meeting didn't break until July 2017, when special counsel Robert Mueller's Russia probe was already well underway.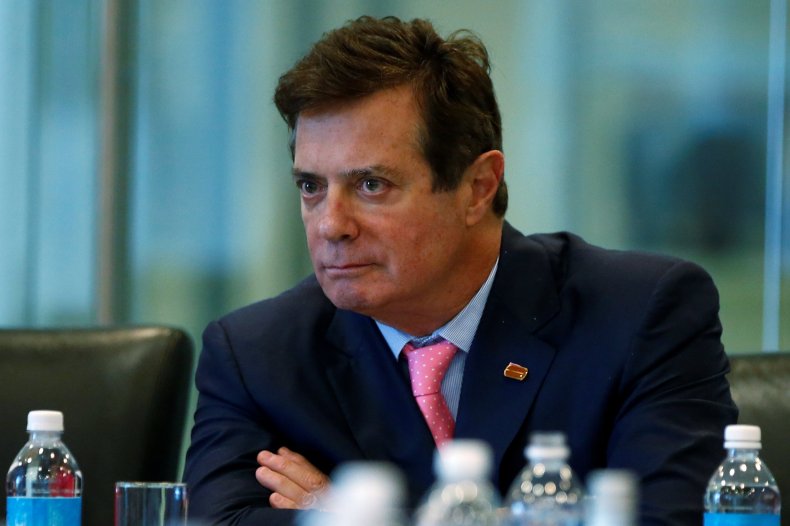 August 14, 2016: New York Times exposé​ reveals payments between Manafort and pro-Russian political party
The Times uncovered handwritten ledgers showing $12.7 million in undisclosed payments to Manafort from former Ukrainian President Viktor Yanukovych between 2007 and 2012. Manafort had helped Yanukovych and his pro-Russian party win "several" elections, according to the Times.
August 19, 2016: Manafort resigns from Trump campaign
Manafort stepped down as campaign manager in August, citing professional differences with Trump. A source close to Manafort told Mic that Manafort would say "things Trump didn't want to hear," such as advising him to lay off Gold Star families and to quit making his "veiled Second Amendment references."
In an official statement, Trump said he was "very appreciative" of Manafort's "great work," calling him a "true professional."
May 17, 2017: Mueller appointed as special counsel
After Trump's firing of FBI Director James Comey, the Justice Department gave in to calls to assign a special prosecutor for the Russia probe by appointing Mueller. The White House said Trump had "no intention" of firing Mueller, as Republicans warned his ouster would spark even more controversy.
June 27, 2017: Manafort discloses more than $17 million in payments from Ukrainian political party
In disclosures he filed in June, Manafort came clean about the millions of dollars his consulting company received from a pro-Russian political party over just two years. Manafort's filings served as a "retroactive admission" that he'd violated the law by not disclosing that he'd worked in the United States on behalf of a foreign power, according to the Times.
July 25, 2017: Manafort testifies before Senate Intelligence Committee
In July, Manafort turned over notes he took during his June 2016 meeting with Russian lawyer Veselnitskaya to congressional investigators looking into the Trump campaign's ties to Russia. Manafort submitted the notes as part of his testimony, which he provided in a closed session with the Senate Intelligence Committee.
July 26, 2017: FBI agents raid Manafort's home
Not 24 hours after Manafort's voluntary testimony before the Senate Intelligence Committee, FBI agents raided his home in Alexandria, Virginia, without warning. Agents arrived armed with a warrant giving them permission to search Manafort's home for tax and banking documents. Sources familiar with the search told The Washington Post that the agents left the home with "a trove of material."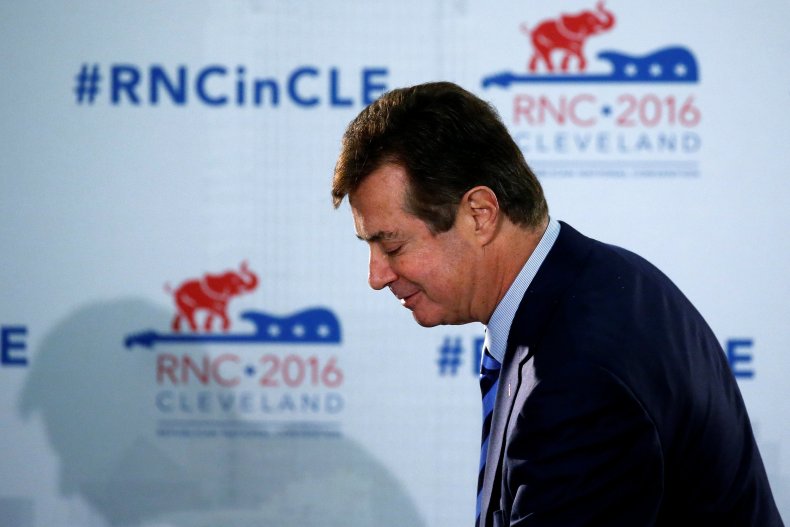 September 19, 2017: CNN reports U.S. government wiretapped Manafort
U.S. investigators wiretapped Manafort during Trump's presidential campaign and after the election, according to a bombshell report from CNN last month. Investigators collected communications related to concerns about Manafort's ties to Russia and briefed Mueller's team on their contents.
The evidence could be damning not just for Manafort but for Trump too, as investigators monitored Manafort while he was still in communication with Trump after he took office.
October 27, 2017: Federal grand jury approves first charges in Russia probe
Last Friday, a federal grand jury approved the first charges in Mueller's monthslong investigation. Under orders from a federal judge, the nature of the charges and the identity of the person (or people) who would face them were sealed from the public.
October 30, 2017: Manafort turns himself in to the FBI
Manafort turned himself over to the Justice Department on Monday morning and is scheduled to appear in court before U.S. District Magistrate Judge Deborah Robinson alongside his friend Richard Gates, who has also been brought up on charges.
Manafort's indictment doesn't include explicit mention of Russian collusion or his time on the Trump campaign but rather focuses on his Ukrainian political ties and finances.