How Long Can Paul Manafort Go to Jail For? Trump's Former Campaign Manager Facing Rest of His Life in Prison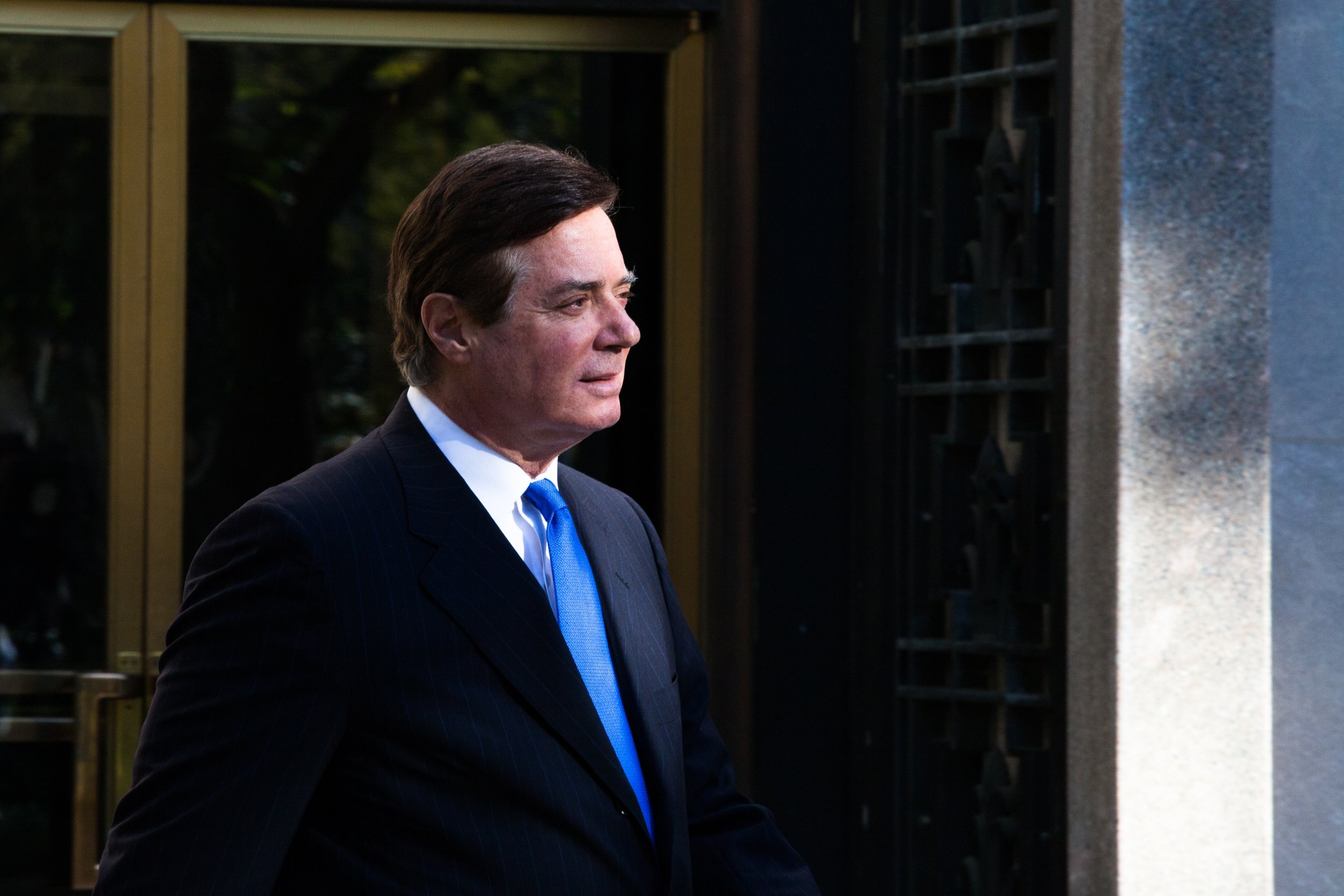 The attorneys for President Donald Trump's former campaign chairman Paul Manafort rested their defense Tuesday after the judge in the case denied a motion to acquit the embattled lobbyist and longtime Washington insider.
After an 11-day trial, Manafort's fate will soon be in the hands of the jury at the Eastern District of Virginia. The prosecution and defense are expected to give their closing arguments before the jury convenes.
If convicted on all charges in Virginia, and removing any possible convictions in a pending case in D.C., the 69-year-old Manafort could reportedly be sentenced to a maximum of 305 years in prison and serve as the lead example of special counsel Robert Mueller's investigation.
Manafort, who helped Trump secure the Republican nomination, is facing charges of tax fraud as well as bank fraud and bank fraud conspiracy. The nine charges over bank fraud each have a maximum sentence of 30 years, which would equate to 270 years in prison, CNN reported in March.
Federal prosecutors said in a filing that Manafort could also serve eight years if convicted on the tax fraud charges.
Should the D.C. case go forward in the form of a trial in the fall, Manafort could be convicted on foreign lobbying and conspiracy charges and receive another 20 years.
Manafort has already been in jail for nearly two months. He was originally freed on bail but was accused of witness tampering in June, leading a federal judge to lock him up.
Manafort has denied all of the charges against him, and his defense team claimed his former business associate Rick Gates was responsible for the tax and bank fraud schemes with Manafort having no knowledge of his partner's actions.
Gates reached a plea agreement with Mueller's team in exchange for his testimony. Last week, Gates sat before the jury over the course of about two days and admitted he and Manafort committed crimes together and each knew their actions were illegal.
Gates also detailed the millions of dollars he and Manafort raked in while working for a pro-Russia Ukrainian political party, and how they were surreptitiously paid by oligarchs.
Trump has attempted to distance himself from Manafort and downplay his role in the campaign. But the president has also sarcastically referred to the Mueller probe and Manafort's charges while deriding Hillary Clinton and former FBI Director James Comey.
"Wow, what a tough sentence for Paul Manafort, who has represented Ronald Reagan, Bob Dole and many other top political people and campaigns. Didn't know Manafort was the head of the Mob. What about Comey and Crooked Hillary and all of the others? Very unfair! " the president tweeted June 15 after Manafort was put in jail for the alleged witness tampering.