A federal district court judge has dismissed Paul Manafort's civil lawsuit against the Department of Justice, Deputy Attorney General Rod Rosenstein and special counsel Robert Mueller.
After the special counsel charged Manafort, President Donald Trump's former campaign chairman, with charges including money laundering, Manafort sued the Justice Department, Mueller and Rosenstein in January. The lawsuit claimed that Rosenstein granted Mueller too much authority, and that Mueller acted beyond his mandate. Manafort called for the court to declare Mueller's appointment "invalid" and for Mueller's actions as special counsel to be set aside. He later narrowed his request, asking the court only to prohibit future special counsel actions against him.
Related: DOJ slams Manafort's bid to shut down Russia probe as 'frivolous'
But government lawyers filed a motion to dismiss the lawsuit, arguing that Manafort may not use a civil action to interfere with an ongoing criminal case, among other reasons.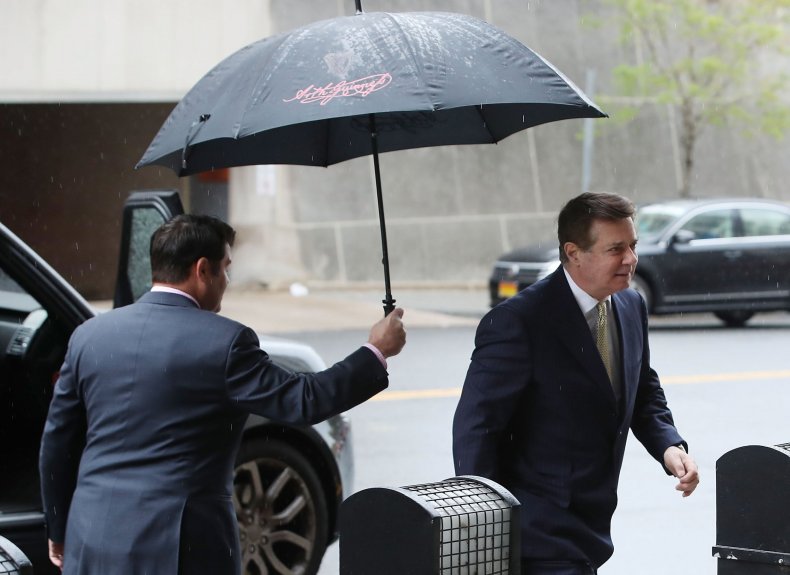 United States District Court Judge Amy Berman Jackson agreed with that argument and granted the motion to dismiss on Friday, adding that the order cannot be appealed.
"A civil case is not the appropriate vehicle for taking issue with what a prosecutor has done in the past or where he might be headed in the future," Jackson wrote in her memorandum and opinion. "It is a sound and well-established principle that a court should not exercise its equitable powers to interfere with or enjoin an ongoing criminal investigation when the defendant will have the opportunity to challenge any defects in the prosecution in the trial court or on direct appeal."
A spokesman for Manafort was not immediately available to comment. Manafort has pleaded not guilty to the special counsel charges.