Indicted Trump Adviser Is Being Sued by a Russian Billionaire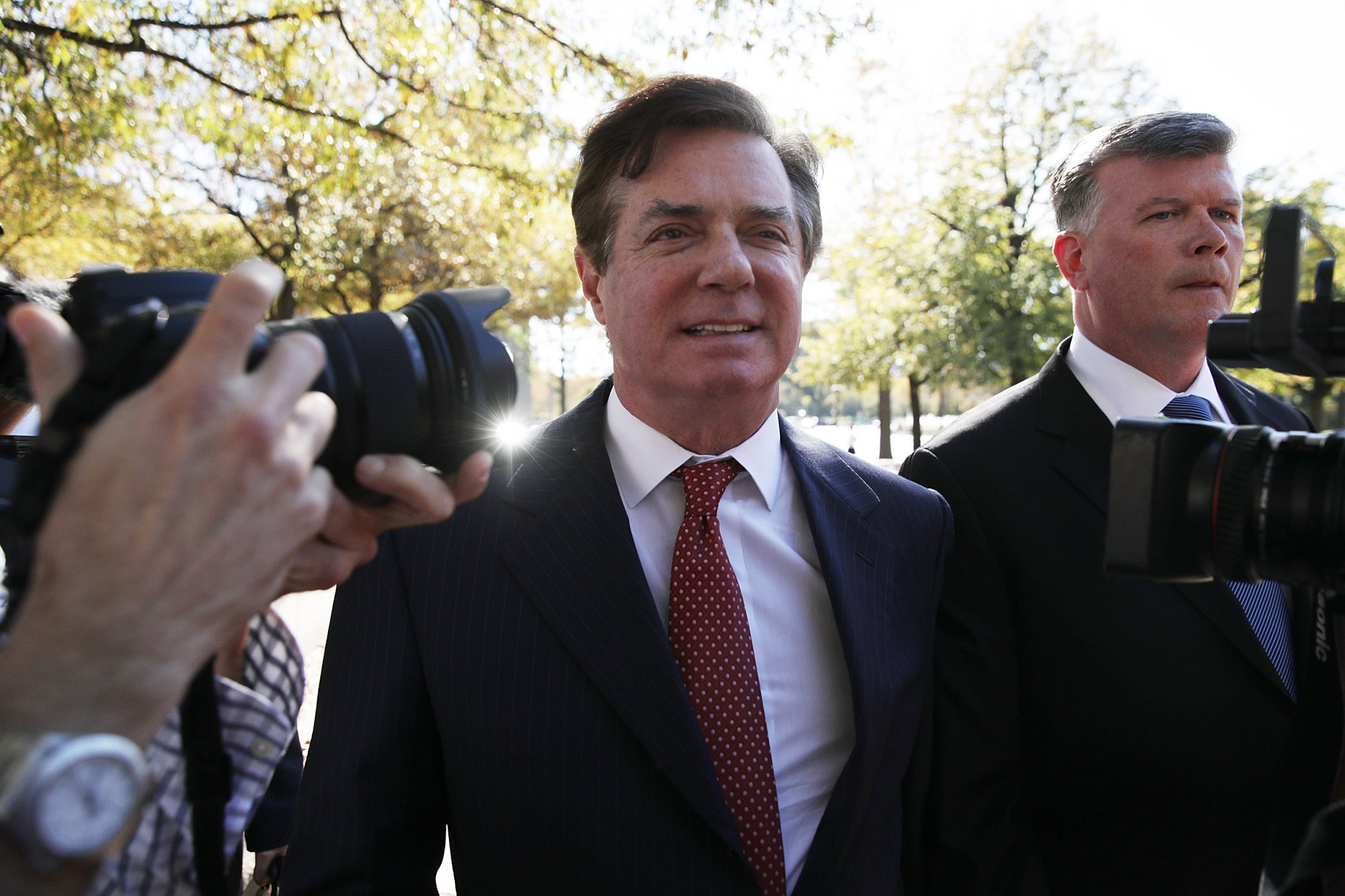 A billionaire Russian businessman with ties to the Kremlin filed a lawsuit on Wednesday against President Donald Trump's campaign manager, who's already under indictment in the Trump-Russia probe, according to reports.
The suit was filed by Surf Horizon, a firm owned by Russian tycoon Oleg Deripaska, in New York State court. It alleges Trump campaign manager Paul Manafort and his longtime business partner Rick Gates, who was also a campaign adviser, stole $18.9 million from Deripaska, The Washington Post reported.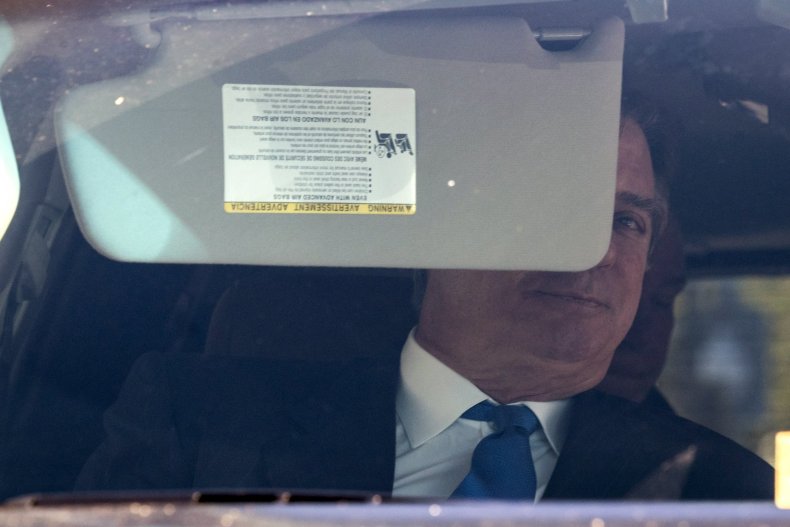 Manafort and Gates were indicted by the FBI's special counsel Robert Mueller, who is investigating Russian meddling in the 2016 presidential election, last October. Both men were charged with 12 federal counts, including conspiracy against the U.S., conspiracy to launder money, and being an unregistered agent of a foreign principal, among others.
The new case cites Mueller's indictment several times, according to the Post. "[T]he dealings of Manafort and Gates with Surf mirror the pattern of corporate dealings alleged in the [Mueller] Indictment," the complaint states.
Deripaska alleges he invested the money in Ukrainian telecom companies known collectively as the "Black Sea Cable," which Manafort and Gates subsequently tapped as "their personal piggy banks," according to the Post. The billionaire says bank records from a 2017 lawsuit in Cyprus show Manafort and Gates bilked the Russian billionaire out of millions, shuffling funds between accounts "without any apparent business reason, but ultimately making payments of millions of dollars to them individually or to their personal vendors or creditors."
Surf Horizon is asking $1.1 million in compensatory damages and $25 million in punitive damages.
Reuters reported on Wednesday that Deripaska is an "ally of Russian President Vladimir Putin."
In addition to his Kremlin connection, Deripaska may also have ties to the Russian mafia, according to the transcript of testimony by Fusion GPS co-founder Glenn Simpson, which Senator Dianne Feinstein published on Tuesday. Fusion GPS is the research firm behind the Russia dossier that contained salacious and incendiary details about Trump and his relationship to Russia. In the 312-page testimony, Simpson told the Senate Judiciary Committee that Deripaska is "not able to travel to the United States because he's banned for suspicion of ties to organized crime. He's extremely close to the Kremlin, or at least he was."
Deripaska has long been after Manafort and Gates for the allegedly stolen money. A separate lawsuit dating back to 2015 was ongoing when the pair joined the Trump campaign, according to Reuters, and the Post noted that a similar case was filed in 2014 in the Cayman Islands.
Jason Maloni, a spokesman for Manafort, told the Post they were "surprised by this filing."
"This is a commercial matter, which we thought had been addressed and resolved years ago," he said. "We will respond, if we must do so, in the appropriate manner."
The new book Fire and Fury: Inside the Trump White House, by journalist Michael Wolff, details Deripaska's pursuit of Manafort in deadly serious terms: "What's more, when [Manafort] joined the campaign, he was being pursued, his every financial step documented, by the billionaire Russian oligarch Oleg Deripaska, who claimed he stole $17 million from him in a crooked real estate scam and had sworn a blood revenge."