Paul Manafort Plea Deal Was 'Very Bad Day for the Trump Administration,' Says Alan Dershowitz
Despite the White House's dismissal of Paul Manafort's guilty plea, lawyer and political commentator Alan Dershowitz said Friday that it marked a "very bad day for [President Donald] Trump's administration."
Dershowitz discussed the potential threat Manafort's cooperation with special counsel Robert Mueller could have on Trump's presidency while appearing on Meet the Press on Sunday.
"It's bad because [Trump] doesn't know what Manafort is saying and he can't count on Manafort saying only things that the special counsel already knows," Dershowitz explained. "And when you don't know what a cooperator is saying, then it's a bad day for you because you're vulnerable and exposed."
White House press secretary Sarah Huckabee Sanders said Manafort's plea deal was "unrelated" to Trump's campaign. "This had absolutely nothing to do with the president or his victorious 2016 presidential campaign," she said during a press conference on Friday.
In effort to reduce his conspiracy charges from seven to two, Trump's former campaign manager accepted a plea deal agreeing to tell Mueller everything he knows. Mueller is currently investigating Russian officials' involvement in the 2016 presidential election and Trump's possible collusion. As a part of Manafort's plea deal he must answer "fully, truthfully, completely and forthrightly" questions regarding "any and all matters" he may be asked of, according to New York Times.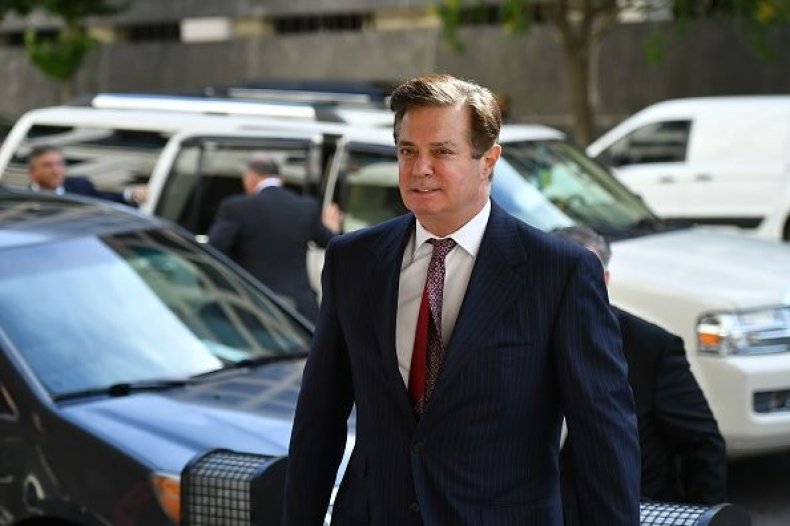 Manafort was in attendance at a meeting at Trump Tower in 2016 orchestrated by a Kremlin-connected Russian lawyer who said she had damaging information on democratic presidential nominee Hillary Clinton. Manafort's cooperation in Mueller's investigation could help the special counsel determine just how aware—or unaware—Trump and his campaign members were of Russia's attempts to sway the 2016 election.
Under the deal, Manafort has admitted guilt to one one count of conspiracy against the United States and one count of conspiracy to obstruct justice by witness tampering.
Trump had praised Manafort for holding his ground against prosecutors in the months leading up to Friday's guilty plea. There was even talk of pardoning Manafort, but Dershowitz said that the president "acted too late."