The Manhattan district attorney's office is expected to bring charges against Paul Manafort, President Donald Trump's former campaign manager, to ensure he gets prison time should the president decide to pardon him, The New York Times reported on Friday. The paper cited several unnamed sources "with knowledge of the matter."
Manafort is scheduled to be charged next month in cases brought by special counsel Robert Mueller and could face up to 25 years in prison. But a pardon from Trump would keep him out of jail because those charges are federal. The president has not explicitly said he would pardon Manafort but has been supportive and complimentary toward his former campaign chair.
However, Trump's pardon power does not extend to charges at the state level.
Trump has tweeted his support for Manafort while slamming his former lawyer Michael Cohen, who has cooperated with authorities.
"I feel very badly for Paul Manafort and his wonderful family," Trump tweeted in August. "'Justice' took a 12 year old tax case, among other things, applied tremendous pressure on him and, unlike Michael Cohen, he refused to 'break' - make up stories in order to get a 'deal.' Such respect for a brave man!"
Trump has declined to rule out a Manafort pardon. "It was never discussed, but I wouldn't take it off the table. Why would I take it off the table?" the president told the New York Post this past November.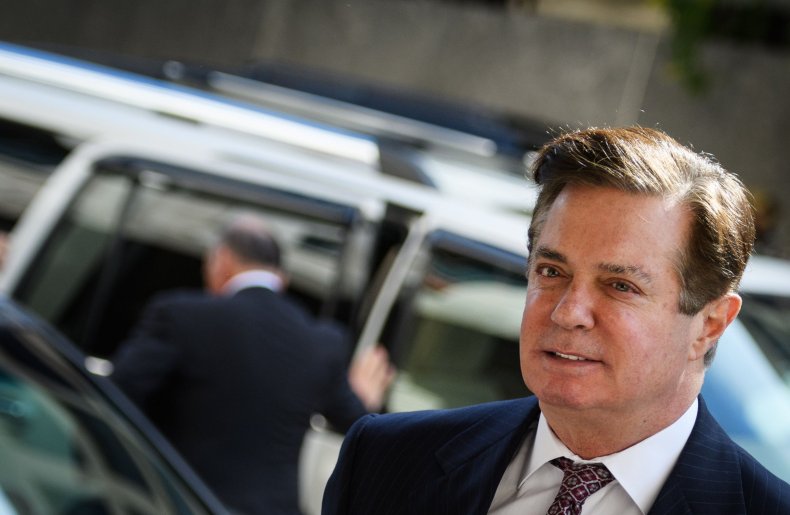 Bloomberg reported that one of the "challenges" facing New York County District Attorney Cyrus Vance Jr. is finding a way to not violate laws that protect people from being charged for the same crime twice. Manafort has pleaded guilty to conspiring to defraud the United States and conspiring to obstruct justice, while being accused of numerous crimes and getting convicted on other charges.
Bloomberg reported that the potential state-level charges aren't clear but might include evasion of New York taxes and failing to comply with laws that require companies to keep accurate records.