Where Will Paul Manafort Go to Prison? Former Trump Campaign Chair Dodges Harsher Conditions With Second Sentence
UPDATE: 3/13/2019, 12:20 p.m. — Paul Manafort, the political influencer and former member of Trump's presidential inner circle was back in a federal court Wednesday and sentenced to an additional 43 months in prison by U.S. District Judge Amy Berman Jackson for two conspiracy counts that carried a maximum of up to five years each. The number of years almost assures Manafort will be sent to the lowest level institution (minimum security) to serve out his hard time, based on experts who spoke to Newsweek.
It was the second and final blow to the ultimate insider who accrued lucrative bonds with Ukraine politicians and Russian scions. Manafort's shadowy handiwork landed in the sites of special counsel Robert Mueller's probe into Russian interference in the 2016 presidential election.
Manafort has used his cooperation to earn pleas for clemency. And he tried contrition again Wednesday, telling Jackson that as he nears 70-years-old (his birthday is April 1) he aims to spend some of what's left of his life with his wife and offered a 12th-hour mea culpa: "I am sorry for what I have done and for all of the activities that have gotten us here today."
He went on to say, "I accept responsibility for the actions that led me to be here today, and I want to apologize for all I contributed to the effects on people and institutions."
Today, Manafort seemingly spoke before the Washington D.C. judge as a changed man. "I stand here today to assure the court that I am a different person who stood before you in October of 2017," he said.
Judge Jackson listened to Manafort and then imbued, "Saying 'I'm sorry I got caught is not an inspiring plea for leniency,'" and reminded him that the court "is one of those places where facts still matter."
She also brought up Manafort's trouble with the truth.
"What you were doing was lying to Congress and the American public," she said.
Shortly after last week's single-digit sentencing, Bernard Kerik, the former New York Police Department Commissioner who served a three-year and 11-day bit after being sentenced to four years in federal prison for tax evasion and lying to officials, informed Newsweek that it was still likely that Manafort would "go to a minimum security camp," the lowest level.
Michael Frantz, a former federal inmate who served 36 months of a 51-month sentence in the previous decade for income tax fraud, concurred prior to the second sentencing, that "because of the low sentence, it would be a minimum" security level.
Up until Wednesday's ruling, Jackson held the United States in suspense for the second sentencing of President Donald Trump's former campaign manager.
After being sentenced to just under four years in prison last week, Manafort returned to face the two conspiracy counts that carry up to five years each (he received 60 months for the first count and 13 counts for the second). He pleaded guilty to the charges last fall, but Jackson ruled that he breached his plea agreement by lying to prosecutors.
Original story: A sentence of fewer than four years handed to Paul Manafort by Judge T.S. Ellis in Alexandria, Virginia, drew extreme backlash from critics who claimed that the punishment was far too lenient, as it fell far below federal guidelines.
The sentence was announced when Manafort was wearing jailhouse green while being pushed into Alexandria's federal court in a wheelchair. He pleaded with Ellis for mercy. "The last two years have been the most difficult years for my family and I," the lobbyist said, adding that he was both "humiliated and shunned."
Ellis handed down 47 months in prison for eight counts of bank and tax fraud, undercutting federal guidelines that suggested 19.5 to 24 years. The judge defended the powerbroker to despots and dictators by saying he had "lived an otherwise blameless life."
As to where he'll serve, that decision rests with the Bureau of Prisons or BOP.
The BOP declined to respond to Newsweek's inquiry.
Manafort was convicted of eight counts of bank and tax fraud in an Alexandria, Virginia, federal court. In the next case, U.S. District Judge Amy Berman Jackson will determine how long Manafort should serve after he was found guilty of conspiracy against the U.S. and conspiracy to commit obstruct justice by meddling with witnesses. He could be hit with another 10 years in prison, to be served either concurrently or consecutively.
Breaking down the sentencing apparatus is complex. There are multiple classifications beginning with minimum security, which is equal to a prison camp. There are no walls and sometimes minimum fencing.
"They don't have a fence many times," Frantz "Prisoners have a yellow line they can't cross."
The reformed inmate turned book author founded Jail Time Consulting, which works like a personal liaison to protect inmates once they are convicted until they are released.
He believes Manafort likely won't spend his time at a minimum security level. So that leaves low or medium levels.
Low security, prison sentencing expert and former National Association of Criminal Defense Lawyers (NACDL) Alan Ellis told Newsweek, features facilities with a greater proportion of corrections staff, have "double-fenced perimeters," dormitory or cubicle housing, and a labor program.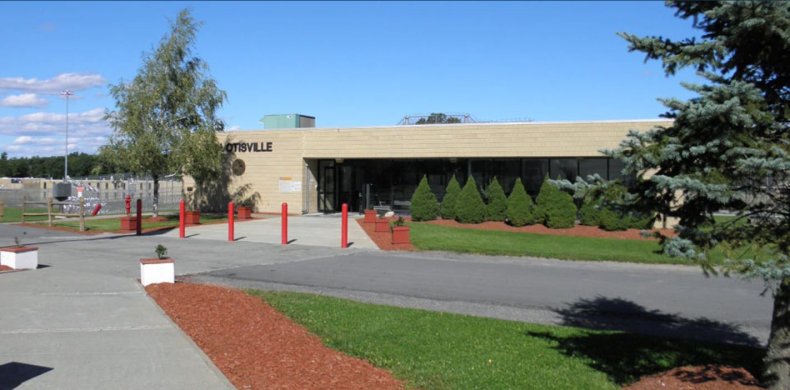 Some of the low-level security places that the judges could recommend to BOP—some which have minimum and low security facilities—include federal correctional institutions (FCI) in Danbury, Connecticut, Otisville, New York (which has a Minimum security came where Michael Cohen is slated to serve), Fort Dix, New Jersey (where Martin "Pharma Bro" Shkreli is serving his sentence), and Miami, Florida.
"If I was betting on this, Manafort would get a low [security level], either because of sentence length or being assessed a greater security management variable," attorney Ellis said. Those are factors that can "override a defendant's score" and take into account the judges' recommendations, security risks, and medical or psychiatric problems.
Factoring into that decision is the ongoing investigation and also finding a location that lies within a 500-mile radius from the convict's home. In this case, Manafort's multiple residences from Brooklyn to Palm Beach widen the range of prison options.
"Five-hundred miles is a long f***ing way," Kerik told Newsweek.
"There's no one, predetermined set place. I lived in New York and they sent me to Cumberland, Maryland, which was six hours by car."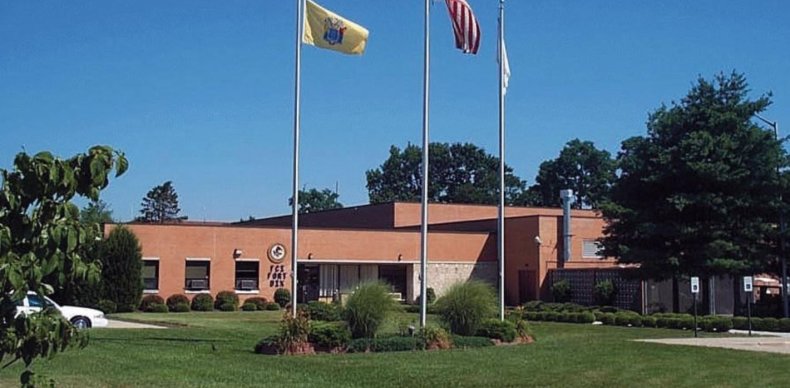 Kerik told Newsweek before the sentencing that if Manafort received the 20-year sentence that prosecutors were asking for, "he's going to be going to the type of place like a medium [security level] where the inmates are really bad people."
Kerik said the jailed jet-setter would endure a day-to-day environment where food is eaten out of Tupperware, there is limited to "no movement" with "two showers a week" and he'd have a metal bed in a 12-foot-by-8-foot cell.
"He's going to be placed into an institutional environment where he's treated like an animal," Kerik said.
"I know that because I know what it's like."
But even if he starts out higher in a low or medium security level designation, Manafort could get a reprieve.
"There are people at camps who have worked their way down from lows to minimum camps for good behavior," Ellis said. "They stay on their best behavior because they don't want to get sent back to lows."
Beyond Trump's First Step Program, there are other ways Manafort could get spared a stiff sentence. Or at least cut his down, according to Frantz.
He could enroll in a drug or alcohol program, make it long enough to be considered for the Second Chance Act (signed into law under Pres. George W. Bush) which gives inmates a chance for release up to a year early. There's also compassionate release, which takes into account the inmate's health and family needs.
But, while Manafort's crimes are all nonviolent, there are plenty of factors that could work against him—namely, his international reach with prosecutors estimating "more than $55 million" socked away at 30 foreign accounts in three countries and a track record of tainting witness testimony (which revoked his bail). All could send him to a possible medium security destination.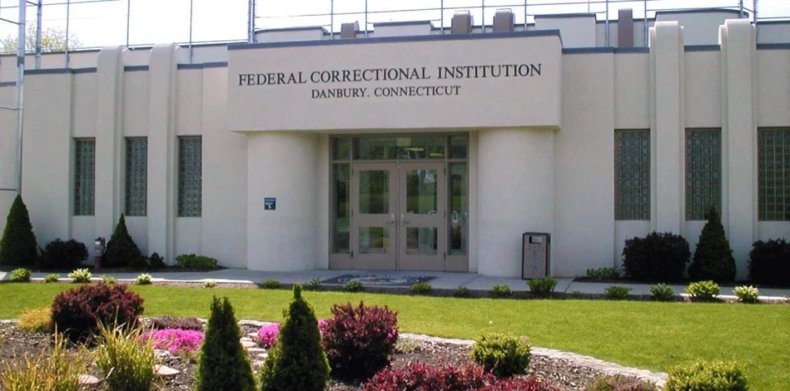 If that happens, Kerik is concerned for the 69-year-old Manafort's well-being.
"That's hardcore prison with inmates in for major drugs or violence," he said. "They want to keep him in an administrative segregated type unit."
That could mean being place in Security Housing Units (SHU) or "The Hole" with other endangered inmates.
While they may be safer, they are not much of an upgrade, Jail Time Consulting founder Frantz explains. The cells are 5-foot wide and 9-foot long and have just a small window slit to the outside world. "There are sometimes two or three inmates in bunks and sometimes inmates are sleeping on the floor."
Manafort shouldn't expect special treatment. In fact, he should hope he's treated like everyone else.
"He has to be careful," Frantz said. "They may think: 'Here's this rich guy who got caught and the president can't get him out so why is he more special than us?'
"He has to blend in and stay under the radar… He's got to be low-key and can't be someone better than the other inmates."
Kerik concurs. "He's got to keep his mouth shut," he said. "Stay to himself."
Loyola Marymount University Law School professor Laurie Levenson said she didn't believe Manafort's status would be accommodated.
"He probably will spend some time in a higher security facility and that will not be pleasant, but he is a high visibility inmate so extra precautions will be taken."
Criminologist and distinguished professor at John Jay of Criminal Justice Henry Pontell said the federal judges must consider Manafort's nonviolence and the fact that he's a low-risk offender in placing him with inmates who are like him in some respects.
"I'm sure he's going to be under scrutiny and probably be housed in a place where there's similar types of folks with similar backgrounds and offenses," he said.
Whatever Manafort's ultimate sentence from the two trials, the chances of his serving out the full prison term are slim.
"Generally speaking, people serve 85 percent of the sentence that's imposed," sentencing expert Ellis said.
That means, for a 10-year sentence, an inmate on good behavior could be released in 8-and-a-half years. The First Step Act, passed in December under President Trump, incentivizes prisoners with the chance to shed more time off their sentences with the completion of certain classes all in an effort to reduce recidivism.
Manafort already has a less grim future than many analysts expected. His plea to the sentencing judge appears to have succeeded.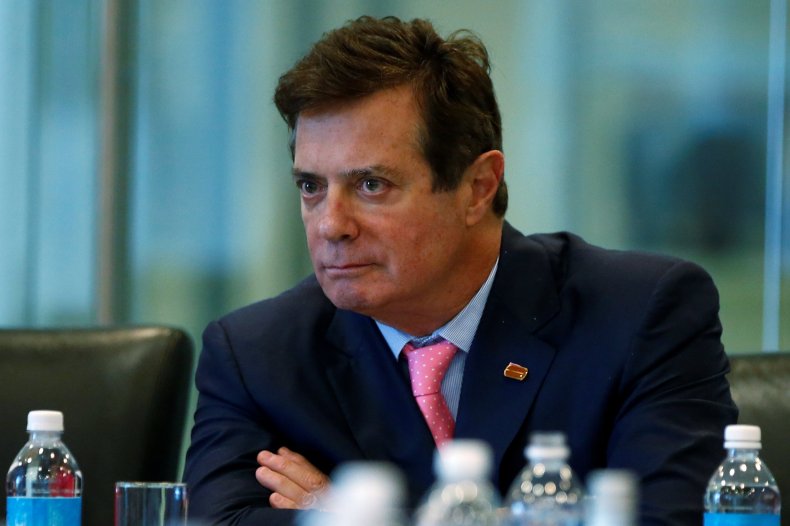 "The last two years have been the most difficult years for my family and I," the lobbyist, clad in a green Alexandria-issued jumpsuit, told U.S. District Judge T.S. Ellis III in the early evening. He said he felt both "humiliated and shunned."
The judge dramatically disregarded prosecutor's ask for a lengthy sentence. Judge Ellis even praised the lobbyist, saying he had "lived an otherwise blameless life."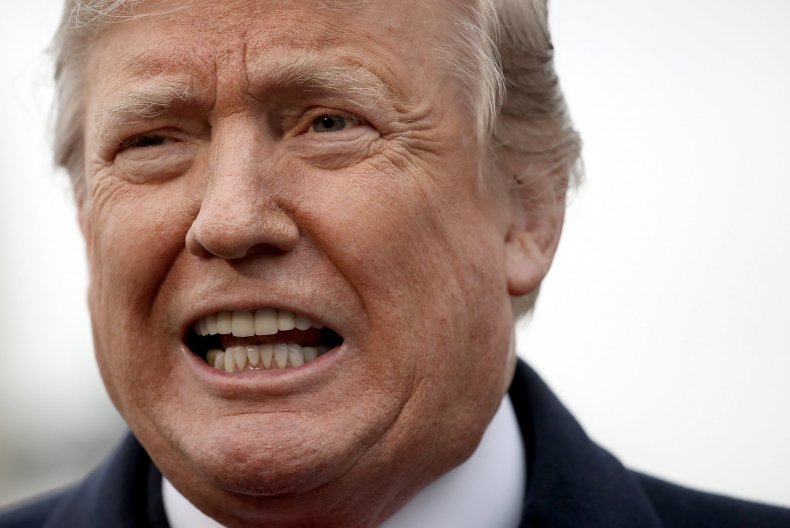 The defeated powerbroker had initially made a plea deal with Special Counsel Robert Mueller, only to be accused of breaching it by "making false statements to the government and the grand jury," according to the government's sentencing memo.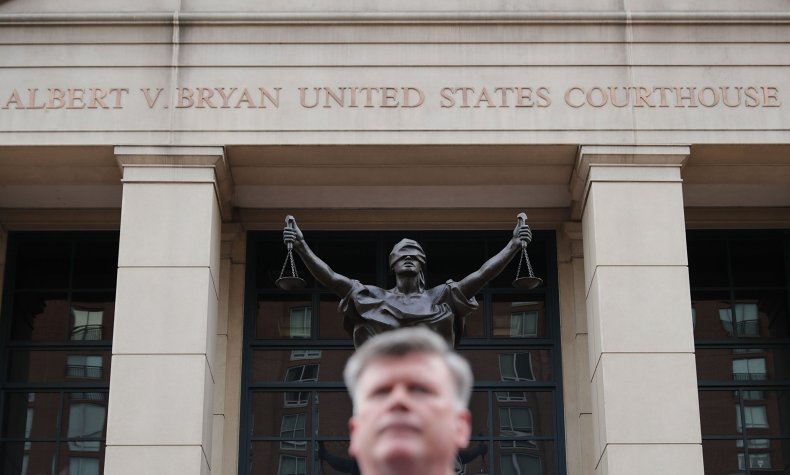 Manafort, along with his attorney, met with the Special Counsel's Office and the Federal Bureau of Investigation (FBI) 12 times, including three meetings that took place before he pleaded guilty and testifying twice before the grand jury. According to the Government's Submission in Support of its Breach Determination, on Nov. 8, 2018, the government informed Manafort's defense that "it believed Manafort had lied in multiple ways and on multiple occasions."
Based on Manafort's sentence memorandum, his attorneys accused prosecutors of painting with an excessively cruel brush; vilifying the businessman for commiserating with longtime Russian tycoon Oleg Deripaska; and then pegging him as a "hardened criminal" who "brazenly violated the law" and preemptively convicting him with a Cobra Kai sensei axiom that he "deserves no mercy."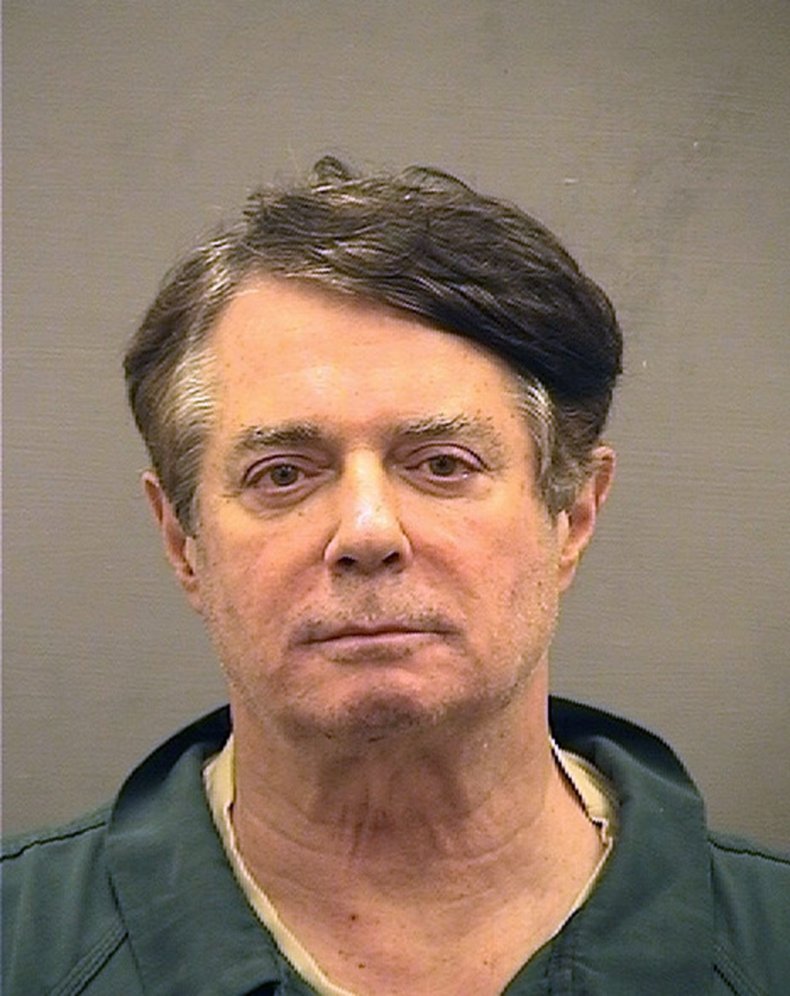 Newsweek's attempt to reach Manafort's attorney was unsuccessful.
His defense laid out a distinct counter-narrative, portraying Manafort as a humbled political insider who made some goofs on his income taxes while helping Ukrainian oligarchs recoup their Russian assets and steer the presidency of Viktor Yanukovych. On all of this, they say, Manafort "accepted full responsibility" when he pleaded guilty.
His defense also echoed Trump's warcry: "There is no evidence of Russian collusion."
So far, Manafort's unwillingness to turn on Trump has also fueled speculation that he could catch the ultimate break in the form of a commutation of his federal sentence. That option rests in the hands of President Trump.
Manafort's silence about Trump could also work in his favor while in jail. The worst thing in prison, Kerik said, is to be known as a rat. "They don't care if you ratted out the president, or ratted out a Colombian drug lord or ratted out your mother—the problem is they can't trust you," Kerik added.
"That's a problem Michael Cohen is going to have because he's been out in the press. It's something the BOP is going to have to deal with."