Paul Manafort Lied About Sharing Polling Data With Suspected Russian Intelligence Member, Mueller Alleges, According to Filing
A little more than a month after Special Counsel Robert Mueller accused former Trump campaign manager Paul Manafort of lying to investigators, court filings submitted by lawyers on Tuesday revealed that Manafort lied about his dealings with Konstantin Kilimnik, a man linked to Russian intelligence who the lobbyist allegedly nicknamed his Russian brain.
The documents reveal that Manafort lied about sharing polling data for the 2016 presidential election with Kilimnik, and about meeting with the Russian in Madrid, during the campaign. The two men also discussed a peace plan for Ukraine, according to the court documents.
The revelations came to light via a faulty redaction. Journalists quickly discovered that the redacted portions of the court documents could be read by simply copying the redacted text and pasting it elsewhere.
"After being shown documents, Mr. Manafort 'conceded' that he discussed or may have discussed a Ukraine peace plan with Mr. Kilimnik on more than one occasion)…(After being told that Mr. Kilimnik had traveled to Madrid on the same day that Mr. Manafort was in Madrid, Mr. Manafort "acknowledged" that he and Mr. Kilimnik met while they were both in Madrid))," the redacted portion of the document reads.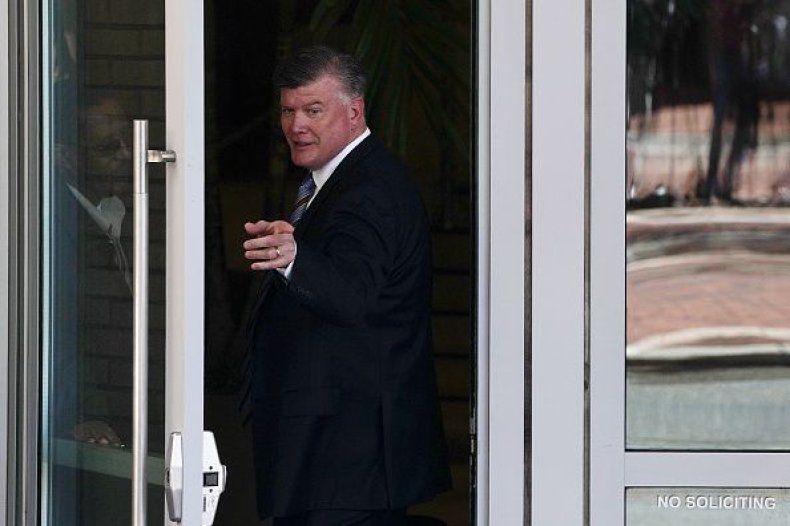 During the 2016 Republican national convention, the Trump campaign came under scrutiny for changing a policy proposal for Ukraine in a way that made it favorable for Russia. Analysts at the time speculated that Russian influence may have been behind the change. Tuesday's revelation demonstrates that a member of the Trump campaign was having conversations with a Russian about Ukraine while the campaign was ongoing.
"Issues and communications related to Ukrainian political events simply were not at the forefront of Mr. Manafort's mind during the period at issue, and it is not surprising at all that Mr. Manafort was unable to recall specific details prior to having his recollection refreshed. The same is true with regard to the Government's allegation that Mr. Manafort lied about sharing polling data with Mr. Kilimnik related to the 2016 presidential campaign," the redacted parts of the document read.
Kilimnik is a veteran of the Russian army whom Mueller accused of having ties to Russian intelligence agencies. Manafort reportedly asked Kilimnik to offer the Russian aluminum magnate Oleg Deripaska private briefings on the Trump campaign in exchange for debt forgiveness. It is unclear whether the polling data was related to the briefings for Deripaska.
Mueller's team also indicted Kilimnik for witness tampering in Manafort's case.