Paul Manafort Responds to Wiretap Report by Calling for Investigation Into Obama Administration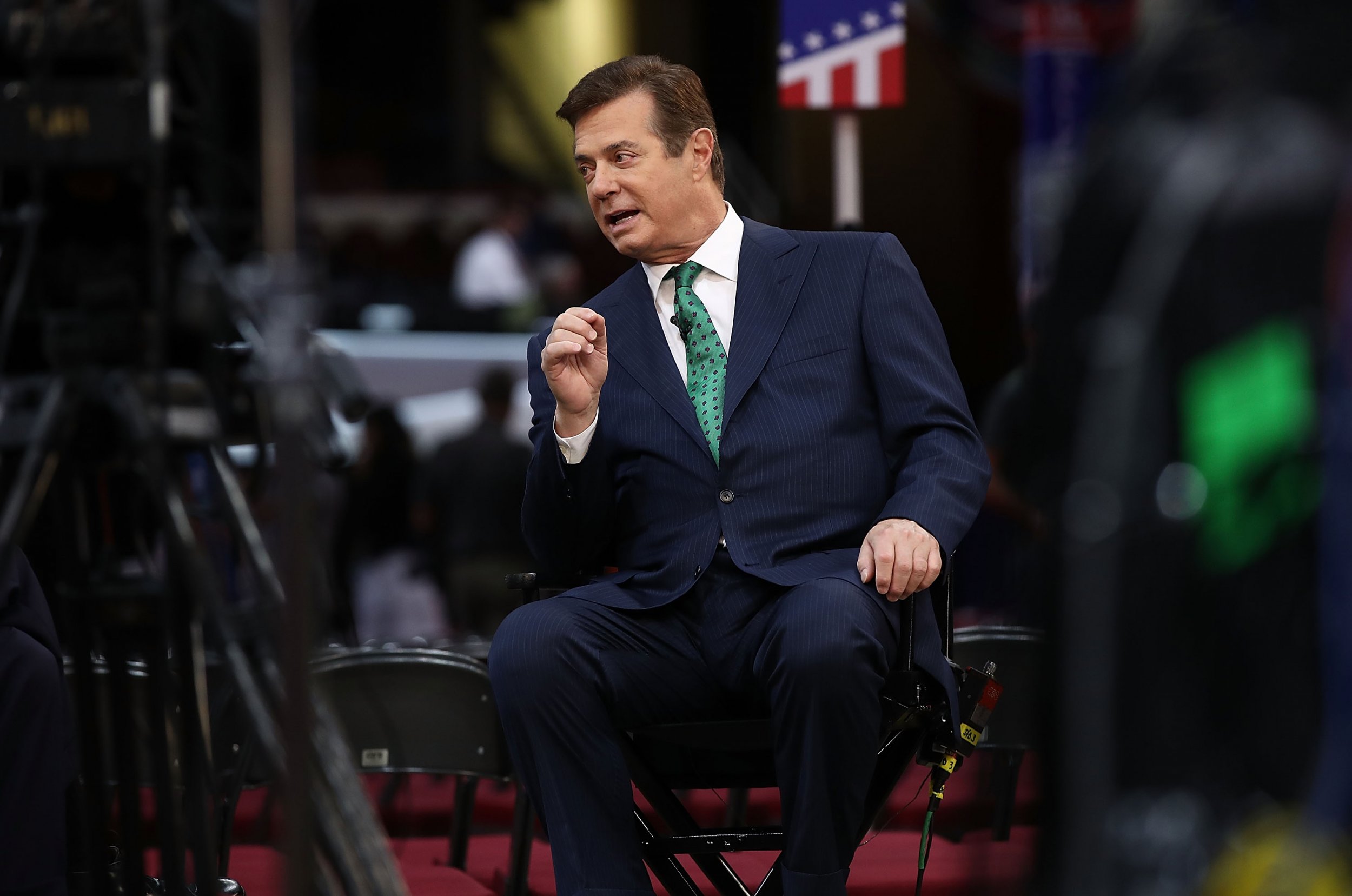 The day after a report said Department of Justice investigators wiretapped Paul Manafort, the former campaign chairman for President Donald Trump, a spokesman for Manafort called for an investigation into the Obama administration and said the department should release certain communications it might have intercepted.
Federal investigators used a court order to wiretap Manafort before and after the 2016 presidential election, CNN reported on Monday, citing unidentified sources. The order was related to the Foreign Intelligence Surveillance Act, or FISA. The FBI had been investigating Manafort since 2014.
Related: U.S. government wiretapped Paul Manafort
Robert Mueller, the Justice Department special counsel who is overseeing the FBI investigation into Russian meddling in the 2016 election and possible coordination with the Trump campaign, received the communications involving Manafort, according to CNN. Manafort is a focus of that special counsel investigation.
Manafort had conversations with Trump, but it is unclear whether the wiretap picked up Trump, CNN reported.
Trump had accused former President Barack Obama of ordering his "'wires tapped' in Trump Tower," a charge that former Director of National Intelligence James Clapper had denied.
In a statement to reporters on Tuesday evening, Jason Maloni, a spokesman for Manafort, said that if the CNN report is accurate, "it is a felony to reveal the existence of a FISA warrant, regardless of the fact that no charges ever emerged." He called on the Justice Department's Office of the Inspector General to launch "an investigation into these leaks and to examine the motivations behind a previous administration's effort to surveil a political opponent."
Maloni added that Manafort wants the Justice Department to release the communications involving him and non-citizens "so interested parties can come to the same conclusion as the DOJ—there is nothing there."
The statement echoed comments by the Trump White House and Republican lawmakers, who have responded to press reports about Trump associates by calling for the prosecution of the sources who provided the information to those outlets. Trump has gone so far as to label former FBI Director James Comey a "leaker," and White House Press Secretary Sarah Huckabee Sanders has suggested the Justice Department consider investigating Comey for providing materials to a friend to pass along to a reporter.
In August, the FBI raided Manafort's home in Alexandria, Virginia. The New York Times published new details about that raid on Monday.
Maloni is among the associates of Manafort who have received a subpoena from Mueller, seeking documents and testimony.