Paul Manafort Briefed Russian Intelligence Member on 'Battleground States' That Nearly All Voted for Trump: Mueller Report
Trump campaign chairman Paul Manafort briefed Konstantin Kilimnik, a man with suspected ties to Russian intelligence services, about key battleground states in the 2016 presidential election, including Michigan, Wisconsin, Pennsylvania, and Minnesota, according to special counsel Robert Mueller's report.
The 448-page report, released on Thursday, laid out the findings of the special counsel's two-year investigation into whether members of the Trump campaign conspired with the Russian government during the 2016 presidential race. A key subject of interest in the investigation was Manafort's work for Ukrainian and Russian oligarchs and his interactions with these figures while he was Trump's campaign chairman.
The report noted that Manafort instructed his longtime colleague Rick Gates to provide Kilimnik with internal Trump campaign polling data and briefings on the campaign's strategies. For years, Manafort and Kilimnik worked together closely on political campaigns in Ukraine. Manafort even nicknamed Kilimnik his "Russian brain." The FBI has determined that Kilimnik, who was once a Russian military translator, has links to Russian intelligence services.
The Mueller report noted that Manafort expected Kilimnik to share the Trump campaign information with individuals in Ukraine and with Oleg Deripaska, a Russian aluminum magnate with close ties to Russian President Vladimir Putin.
"The Office could not reliably determine Manafort's purpose in sharing with Kilimnik during the campaign period," the report reads. The report also noted that the special counsel did not uncover what Kilimnik did with the polling data, in part due to questions about Manafort's credibility.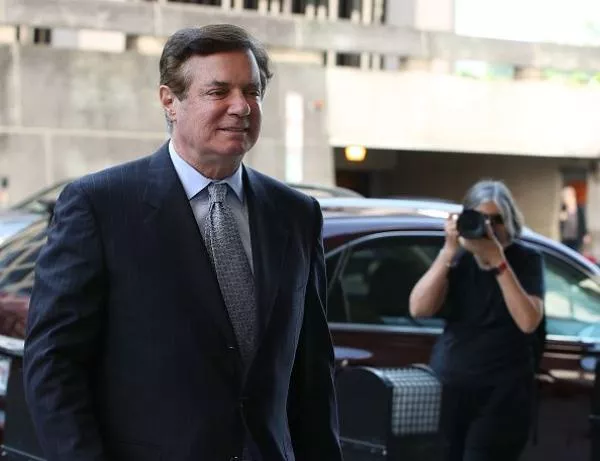 Nevertheless, the report noted that Manafort himself briefed Kilimnik about the Trump campaign, including discussions about "battleground" states like Michigan, Wisconsin, Pennsylvania, and Minnesota. Most of these states were major swing states where Trump won by a small margin.
Trump won Michigan, for example, with 47.5 percent of the votes compared to Hillary Clinton's 47.27 percent. In Pennsylvania, Trump won 48.2 percent of the vote compared to Clinton's 47.5. Of the four states mentioned, only Minnesota voted for Clinton.
Elections analysts have long said that the election results in Michigan, Wisconsin, and Pennsylvania were what allowed Trump to win the presidency.
Analysts have also wondered whether members of the Trump campaign assisted the Russian efforts to target these states with fake news and social media campaigns that favored Trump's candidacy over Clinton's. The Russian election interference campaigns often appeared to have been informed by insider knowledge of the U.S. political system.
The Mueller report did not provide answers about why members of Russian intelligence would want Trump campaign polling data or whether this data may have informed the efforts of entities such as the Internet Research Agency, a St. Petersburg-based troll farm that spread fake news during the 2016 campaigns.
Ultimately, however, the special counsel's office noted that it "did not identify evidence of a connection between Manafort's sharing polling data and Russia's interference in the election," and that the investigation "did not establish that Manafort otherwise coordinated with the Russian government on its election-interference efforts."
{{#isDisplay}} {{/isDisplay}}