Paul Manafort Secretly Met With Julian Assange Around Time He Was Named Trump's Campaign Manager: Report
Donald Trump's embattled former campaign manager Paul Manafort met secretly with WikiLeaks founder Julian Assange inside the Ecuadorian Embassy in London around the same time that Manafort joined the Trump campaign, according to a new report.
Manafort said the report was "false" and denied ever meeting Assange.
Special counsel Robert Mueller, who has been investigating whether the Trump campaign collaborated with the Russian government to influence the outcome of the 2016 presidential election, has recently focused on WikiLeaks and its role in Russian election meddling. The radical transparency organization published a cache of emails that Russian military intelligence hackers had stolen from the Democratic National Committee in an attempt to harm then-presidential candidate Hillary Clinton's campaign. Many believe that WikiLeaks and Assange had been working at the behest of the Russian government.
Recently, a leaked document revealed that Assange had attempted to obtain a Russian visa as early as 2010.
Trump associates such as Republican political strategist Roger Stone have been linked to WikiLeaks, and reports recently revealed that the special counsel has looked into ties between Trump's British ally Nigel Farage and WikiLeaks. Donald Trump Jr., the president's son, was also found to have exchanged direct Twitter messages with WikiLeaks during the 2016 campaign.
Trump himself repeatedly praised Wikileaks while on the campaign trail, despite the fact that the organization's founder was in hiding at the Ecuadorian Embassy to avoid extradition to the U.S., where he would almost certainly face charges for the publication of classified government documents.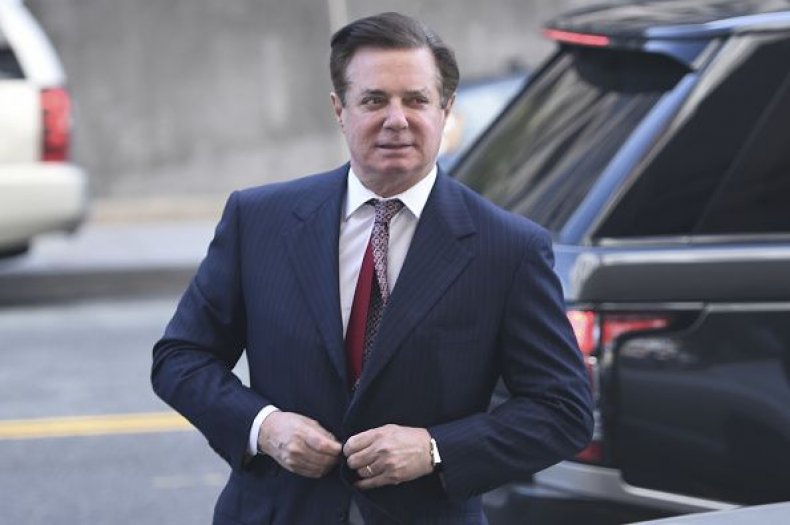 If Manafort had visited Assange in the embassy on multiple occasions between 2013 and 2016, as The Guardian reported on Tuesday, that would add another connection to the list of ties between Trump's orbit and the Russian-linked organization. It is not known why Manafort went to visit Assange or what the two men discussed.
Adam Waldman, a lobbyist who worked for Russian aluminum magnate Oleg Deripaska— Manafort's former client—had also reportedly met with Assange at least nine times in 2017.
Manafort denied that he was involved in the Russian hack of the DNC, and his lawyers did not respond to requests for comment. Still, Manafort is not known for always being forthcoming.
On Monday, a new court filing alleged that Manfort had breached a recent plea agreement with the Justice Department by lying to the FBI and to Mueller's team. Manafort lied "on a variety of subject matters," prosecutors claimed in the three-page court filing signed by both the the defendant and the prosecution.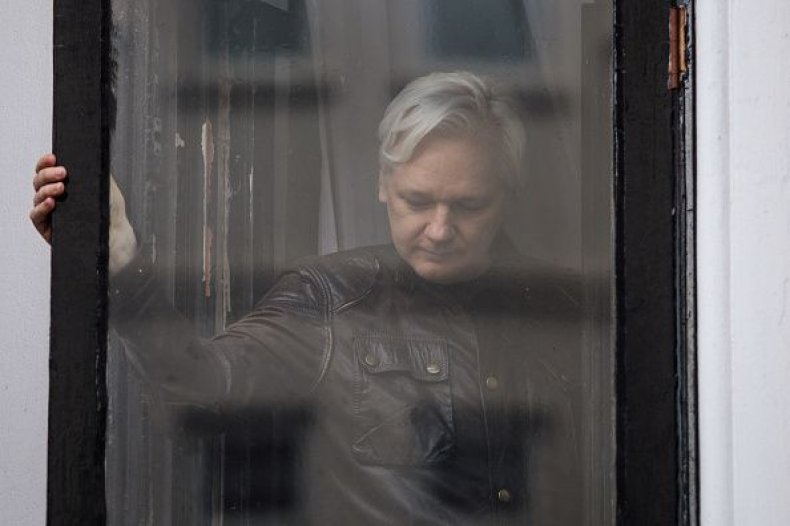 In August, Manafort was found guilty on eight counts of financial fraud. In September, he pleaded guilty to conspiracy and witness tampering to avoid a second trial and to receive a lighter sentence. He was considered a key witness in the special counsel's investigation.
On Monday, former U.S. attorney for the Southern District of New York Preet Bharara tweeted that Manafort habitually lies.
"Paul Manafort appears to be a congenital liar. And can't even tell the truth to help himself out of prison time. And had the arrogance repeatedly to think he could get away with it—witness tampering too. He's a pretty rare bird. You can see why Trump was drawn to him," Bharara tweeted.
On Tuesday, New Jersey Senator Bob Menendez called on Ecuador to confirm whether it allowed the meetings between Manafort and Assange to take place and asked the State Department to brief congress on any information it may have.
"If true, the revelation that Paul Manafort repeatedly met with Julian Assange in the Ecuadorian Embassy in London raises serious new questions about Mr. Manafort's relationship with WikiLeaks. It is essential that Ecuador's current government publicly and swiftly confirm whether former Ecuadorian President Rafael Correa and his administration allowed these meetings to take place," Menendez said in a statement.
"Given that Secretary Pompeo met with Ecuadorian Foreign Minister Valencia yesterday morning, the State Department and the intelligence community must immediately brief the Senate Foreign Relations Committee on Mr. Manafort's interaction with Mr. Assange, as well as the Ecuadoran governments role in any meetings," he continued.
Later on Tuesday, Manafort told reporters that the story in the Guardian was "deliberately libelous."
"This story is totally false and deliberately libelous. I have never met Julian Assange or anyone connected to him. I have never been contacted by anyone connected to Wikileaks, either directly or indirectly," Manafort said.