Paul Manafort Should Only Be Released If He Can Prove How Much He's Worth, Says Mueller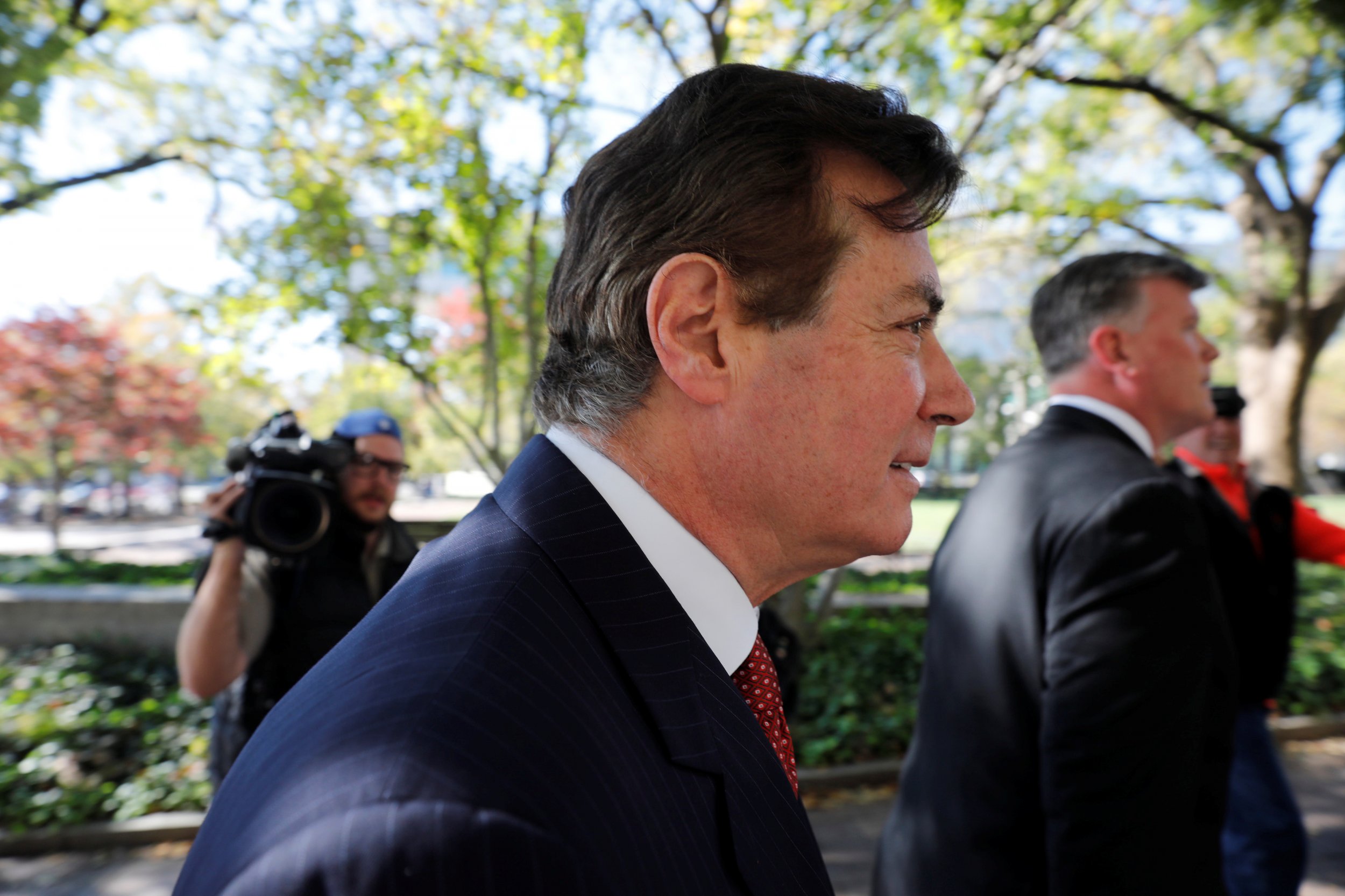 President Donald Trump's former campaign chairman Paul Manafort should only be released from house arrest ahead of his trial if he can prove how much money he has, according to Special Counsel Robert Mueller's team.
According to court documents, the team will not budge on the terms of Manafort's release "at least until Manafort provides a full accounting of his net worth" and the value of properties and a life insurance policy he has put up to meet a $10 million bond.
Manafort is currently required to check in with officials once daily and is restricted to his house, except to meet with his lawyers, appear in court, or for religious or medical reasons. His lawyers have requested a change to the terms and are negotiating with Mueller's team.
Manafort and his business associate Richard Gates face 12 criminal charges, including allegations of "conspiracy to launder money" and "conspiracy against the United States" for an alleged decade-long tax avoidance scheme.
They also face charges for failing to give accurate lobbying and bank disclosures. Both have pled not guilty and their trial is scheduled to start on May 7, 2018.
The charges are part of Mueller's investigation into Russian efforts to interfere in the 2016 election.
Manafort has told the government his net worth is $28 million, but an indictment filed by Mueller's team last week alleges some $75 million flowed through a network of offshore accounts held by himself and Gates.
Manafort is accused of laundering $18 million of that money through the accounts as payments to companies in the U.S. for goods and services, including properties and home renovations. Mueller's legal team has labeled him a serious flight risk because he has many connections overseas and, they argue, hasn't given a full account of his finances.
Read more: Paul Manafort has three passports, is a "serious" flight risk, Robert Mueller says
Under the terms of the pretrial release being negotiated, Manafort would only be allowed to travel to Virginia, New York and Florida, where he has properties, and must report to authorities once a week.
One of the New York properties Manafort has put up has no clear cash value, Mueller's team said, while the life insurance policy put up as part of the bail package might also have to be forfeited if Manafort is found guilty, so it wouldn't actually cover the bond.
"Although Manafort has provided the government with a spreadsheet listing his total assets at approximately $28 million, the government has yet to substantiate Manafort's net worth," Mueller's team said.
"Without that information the government cannot be assured that whatever assets that Manafort pledges are sufficiently meaningful in relation to his overall net assets to reasonably assure his presence at trial."