Paul Manafort's Former Son-in-Law Caught In Real-Estate Scheme
While awaiting to be sentenced after copping a guilty plea for bank fraud, Paul Manafort's former son-in-law allegedly continued to enrich himself by duping investors into dumping large sums of cash into shoddy real estate deals in what federal authorities contend was a crude Ponzi scheme.
Jeffrey Yohai, 36, was booked last week in Los Angeles and faces federal charges for taking investors for millions of dollars, according to a release by the U.S. attorney's office in Los Angeles.
Last year, Manafort's daughter, Jessica, and Yohai formally called it quits and divorced.
Paul Manafort, who served as then candidate Donald Trump's former campaign chairman, pleaded guilty in September to conspiring to defraud the United States and conspiring to obstruct justice.
The powerbroker and D.C. insider was facing up to 80 years in prison after his conviction on eight counts of tax and bank fraud. And special counsel Robert Mueller's office accused Manafort of failing to register as a foreign agent under the Foreign Agent Registration Act.
The case is especially unique, because at one point, when the walls were closing in on Yohai, he allegedly boasted to one of his alleged investor victims that he had "turned state's evidence" on his father-in-law, Paul Manafort, the FBI agent investing him wrote in the complaint.
Yohai allegedly crowed that he was slated to meet with the special counsel's office or "downtown" to meet with "the feds."
But the FBI agent called out the fib.
"I know these statements to be false as I was the case agent for the Special Counsel's case against Manafort," the FBI agent wrote. "The last time Yohai met with me was in April 2018 and the topic of conversation was Yohai, not Manafort."
Yohai and at least two co-conspirators stand accused of masterminding a ploy to bilk investors of millions, according to in a 43-page unsealed complaint. The document suggested Yohai specifically attempted "to trick lenders into providing loans based on false and inflated property appraisals."
Yohai faced charges of conspiracy to commit wire fraud and aggravated identity theft. After his October 31 arrest, Yohai was transferred from state to federal custody and held without bail pending trial, according to a federal prosecutor's release.
The feds accused Yohai specifically of winning over the trust of "wealthy short-term renters" to gain access to a luxury home and inflate its value.
While Yohai was diligent to collect rent, the complaint suggests he failed to "forward it to the homeowner."
He and his co-conspirators (whom the complaint accuses of being involved in his earlier crimes) allegedly pulled off a check-kiting scheme in which they would "lull the homeowner into continuing their arrangement by providing the homeowner with worthless checks and falsified records of wire transfers, purported as payment for past-due rent," the complaint states.
The feds stated that Yohai would get a hold of the currency intended to remit the rent or fund an investment, but they said he used it "for personal expenses, or to pay pre-existing debts, and then lulls the victim into believing that the money has been properly used."
When Yohai was confronted by a victim for repayment, the complaint detailed how he executed checks "written on accounts that contain insufficient funds" as a means to "buy time."
However, after the checks bounced and the ruse proved unsustainable, Yohai, according to the complaint, would contend that he "wired the money back to the victim" and even submit "fake documents of a wire transfer, insisting that there must be some banking mistake to explain why the funds never arrive."

All of this, the feds said, was committed while Yohai was "on release pending sentencing" for bank fraud.
One of Yohai and company's marks was Genesis Capital, named in the complaint as a "hard money lender" based in Los Angeles.
Yohai allegedly fleeced $15 million from the hedge fund to "purchase and rehabilitate" two homes located in posh neighborhoods like Bel Air and Hollywood Hills.

The complaint stated that Yohai inflated the appraisal values of the homes in a bid to refinance and also "defaulted on each of these loans resulting in foreclosure procedures being initiated" and checks that Yohai allegedly sent to Genesis "were returned due to non-sufficient funds."
When checks from Yohai were no longer accepted, Yohai and one of his alleged co-conspirator tried to submit "transfer confirmation emails" to Genesis "as proof that the monthly payments had been made."
However, the document claimed that "no payments were received," and Yohai filed for bankruptcy before they were foreclosed on.
What's more, Yohai turned to desperate measures to wiggle out of his debts. In one case, Yohai allegedly tried to defraud one of the homeowners by showing him a $60,000 check he falsely claimed had been remitted from his ex-wife's account.
In another, an investor who demanded his $300,000 investment in a home being rented by an unnamed NBA player, was met with Yohai offering to give him his Bentley Phantom as collateral.
The owner accepted the car.
But when they met again and Yohai drove up in a Porsche Panamera, Yohai was again short on the funds. This time, the complaint noted, "Yohai pulled out a large bag of marijuana from the trunk of the vehicle and offered it as collateral" but the investor refused. In the end, the victim estimated he was taken for around $200,000 by Yohai, the complaint detailed.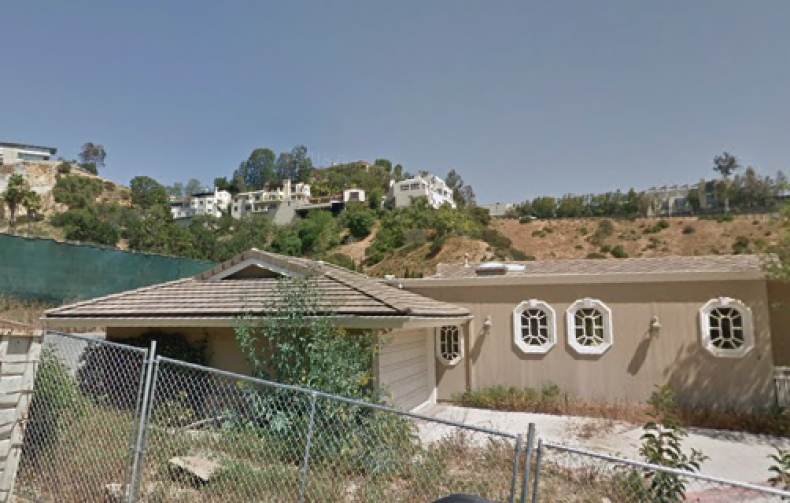 The feds also point out that hallmarks of the recent case are very similar to Yohai's "prior fraud against investors."
In the earlier case for which Yohai pleaded guilty and was sentenced to two consecutive years, the complaint details how Yohai was able to secure $6 million from investors "by making materially false statements…about his bona fides and how the money would be used."
In fact, the complaint states, Yohai put the money to stabilize his personal expenses.
"Despite having spent their funds on personal expenses, Yohai continued to make false statements to investors about the security of their investments," according to the complaint. And like the current set of accusations, Yohai kept investors at bay by providing suspicious proof of payments using cashier's checks, wire transfers and deposit slips "as proof of repayment."
Yohai also allegedly was fingered in a check-kiting scheme when he withdrew $500,000 from one bank account into his personal bank account.
He then "wired out the funds to pay for a variety of personal expenses."
One of them was a rental pad located in upscale Malibu, California.
When it turned out that the funds for the checks were gone, the complaint stated that Yohai tried to deposit more checks "to cover the overdraft."
When quizzed by the FBI agent at his home back in 2017, Yohai "admitted to check-kiting," the complaint confirms.
He also admitted he was hoping to repay investors with a small-time Ponzi-scheme.
According to the complaint, "Yohai admitted to sending investors false and fraudulent documents and information which purported to be proof of repayment in the effort to lull them and buy himself more time."
When Yohai was charged with the new real-estate fraud scheme, he was out on bail and awaiting sentencing after he pleaded guilty on February 26, 2018 to bank fraud.
Yohai faced a mandatory consecutive sentence of two years in prison but if convicted on the new conspiracy to commit wire fraud, he could be hit with 20 years in federal prison.