Paul Manafort Associate Rick Gates Can't Prove How Much He's Worth so Likely Won't Get Chance to Coach his Kids' Team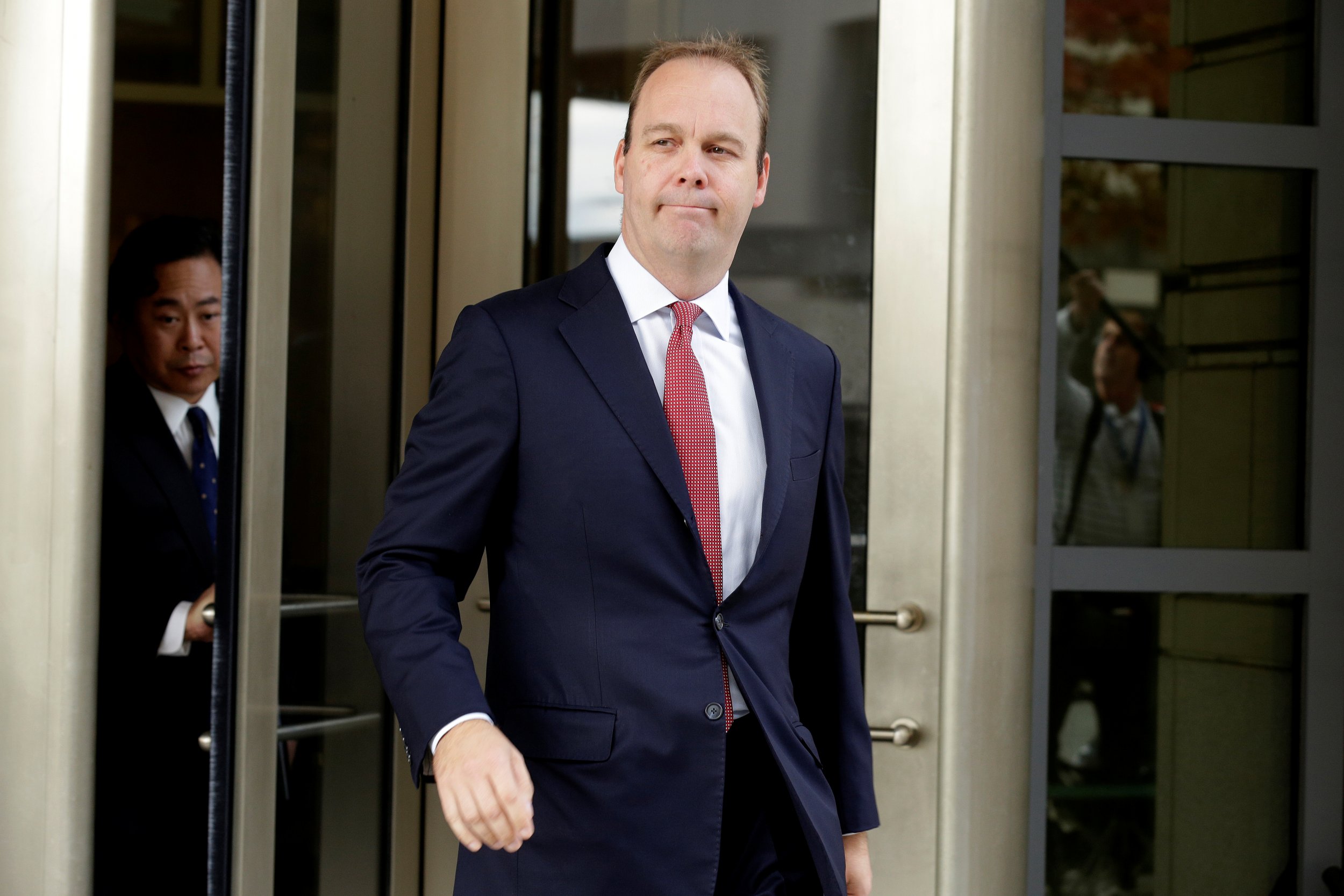 Former Donald Trump campaign chairman Paul Manafort's co-defendant and business partner Rick Gates is trying for a second time to get his house arrest conditions changed so he can attend events with his kids—including coaching their sports team.
Yet Gates, who worked as an aide on the Trump campaign, has struggled to convince a judge that he's not a flight risk.
Gates was arrested with Manafort in late October as part of special counsel Robert Mueller's investigation into whether the Trump campaign helped the Kremlin tilt the 2016 election in their candidate's favor. The two men were arrested on 12 charges, including money laundering and tax avoidance. Both have pleaded not guilty.
On Thursday, lawyers working for Gates, filed a request to have his house arrest conditions modified so that he can volunteer at his kids' school—an event he signed up for several months ago—and to coach the first game of their sports team.
Right now Gates is bound to his home in Virginia, wears a GPS ankle bracelet, checks in with authorities daily, and can only travel to visit his lawyers, appear in court, or for medical or religious reasons.
Mueller's indictment alleges that Gates "transferred more than $3,000,000 from the offshore accounts to other accounts that he controlled" as part of a money laundering and tax avoidance scheme and used it to pay his children's tuition at a private school and fund improvements to his home in a wealthy neighborhood.
Gates filed a similar request last month so that he could celebrate Thanksgiving with his family and plan to attend upcoming Christmas outings.
Read more: Former Trump campaign chief Paul Manafort worked with Russian-intelligence-linked figure on article, Mueller investigation finds
A judge denied his request because Gates still hasn't been able to prove how much he is worth and whether he would be able to meet the $5 million bond the court is asking for.
Gates's attorney Walter Mack said during a court appearance in Manhattan on Monday that even more charges may be laid against his client. "We don't know what the government is going to do," Mack said according to CNN, stating federal prosecutors have told him more charges are coming.
Mueller's legal team are also arguing Mack has a conflict of interest because he represents one of the men that Gates proposes to use as a surety for his bail. The man is alleged to have taken part in a scheme to defraud movie investors.
Federal prosecutors have encountered problems determining both Gates's and Manafort's wealth and negotiating bail agreements. After reaching an agreement with Manafort last week, prosecutors discovered that he was working with a Russian-intelligence linked figure to publish an opinion piece under another person's name that defended Manafort's business dealings in Ukraine.
A judge has demanded Manafort's legal team show how his conduct doesn't break a court order gagging him and Gates from speaking publicly about the case.
Gates submitted a bail package to Mueller's office Wednesday in hopes that they can reach an agreement on his release to submit to the judge.
In their request filed Thursday, Gates's lawyers say they have two additional people who are willing to act as sureties for Gates and will bring the "total in excess of his $5 million unsecured bond."