Paul Manafort's 'Black Ledger' Payments Confirmed, Report Says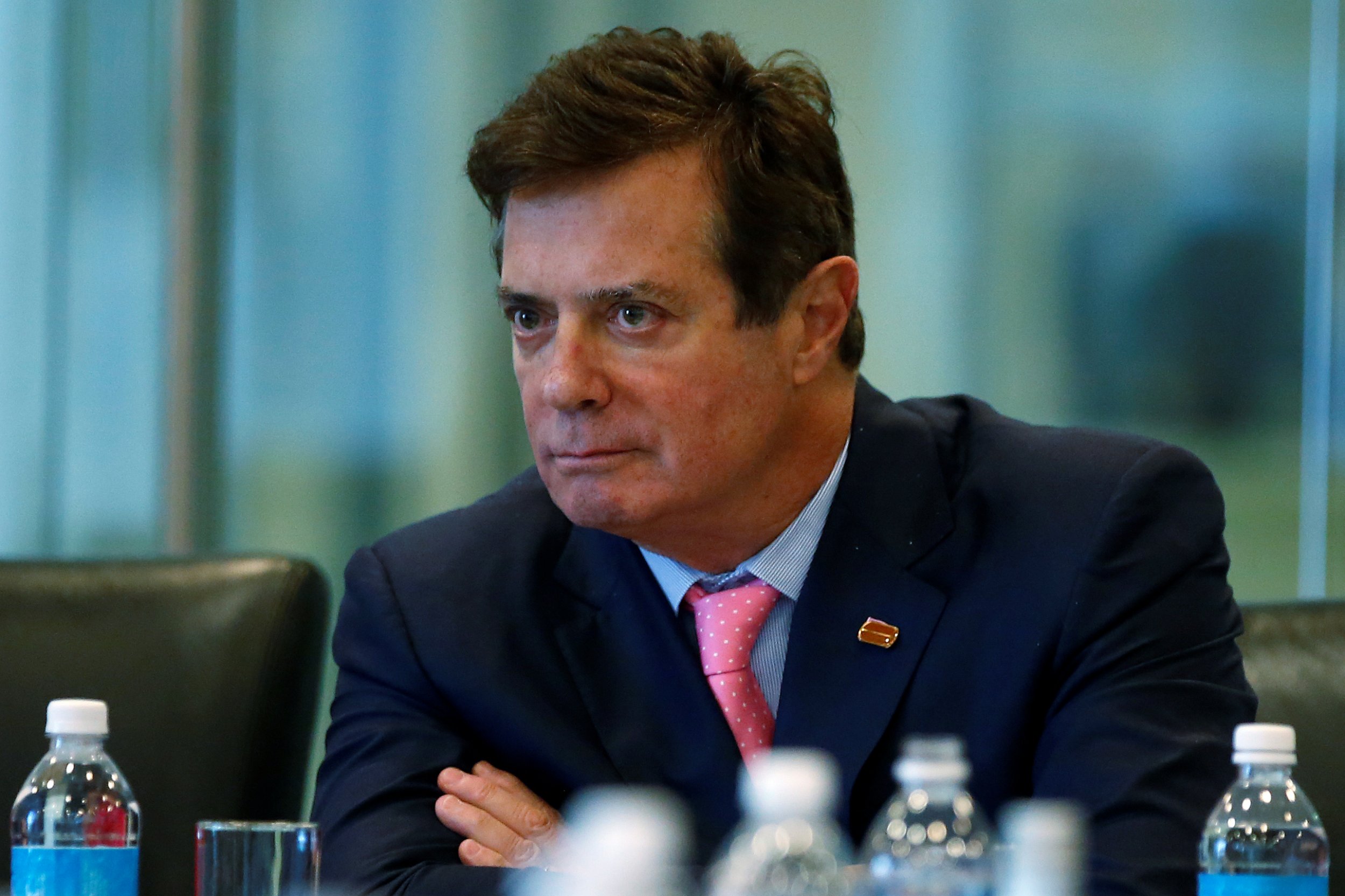 Former Donald Trump campaign manager and long-time Republican political consultant Paul Manafort's firm did, in fact, receive a minimum of $1.2 million in payments listed in the infamous "Black Ledger" that resulted in his resignation from the president's campaign in August, the Associated Press reported Tuesday.
Manafort, who had previously stated that the ledger was a falsified document and that he had not received any payments listed in it, confirmed the payments to the AP but stressed the funds were transferred legally.
In a statement, Manafort said, "any wire transactions received by my company are legitimate payments for political consulting work that was provided. I invoiced my clients and they paid via wire transfer, which I received through a U.S. bank."
The confirmed sums included two payments, one for $750,000 and another for $455,249, though they were made in October 2009 and November 2007, respectively, well before Trump hit the campaign trail or even hired Manafort to serve as campaign manager. He headed up Trump's run from March to August of last year, but resigned after The New York Times unearthed the ledger.
The freshly revealed payments were made by companies based in Belize, and come a month after the AP also reported U.S. authorities had looked into payments originating from Cyprus.
The ledger accounted for funds divvied out for the political purposes of Ukraine's Party of Regions, which was headed up by now former and pro-Russian Ukrainian President Viktor Yanukovych. Manafort's name reportedly was found in notes and listed 22 transactions over five years, totaling $12.7 million in payments. Those other payments were not confirmed in the AP's report.
Manafort's work in Ukrainian politics has been the subject of federal investigators' probe of assets lost following Yanukovych's ouster in 2014 and subsequent flee to Russia, and the FBI also has reportedly focused on Manafort in its efforts to find any links between Trump campaign associates and Russia's alleged attempt to help Trump win last year's election, as U.S. intelligence agencies concluded.