Paul Manafort's Password Was 'Bond007,' Making Him The Worst Unregistered Foreign Agent Ever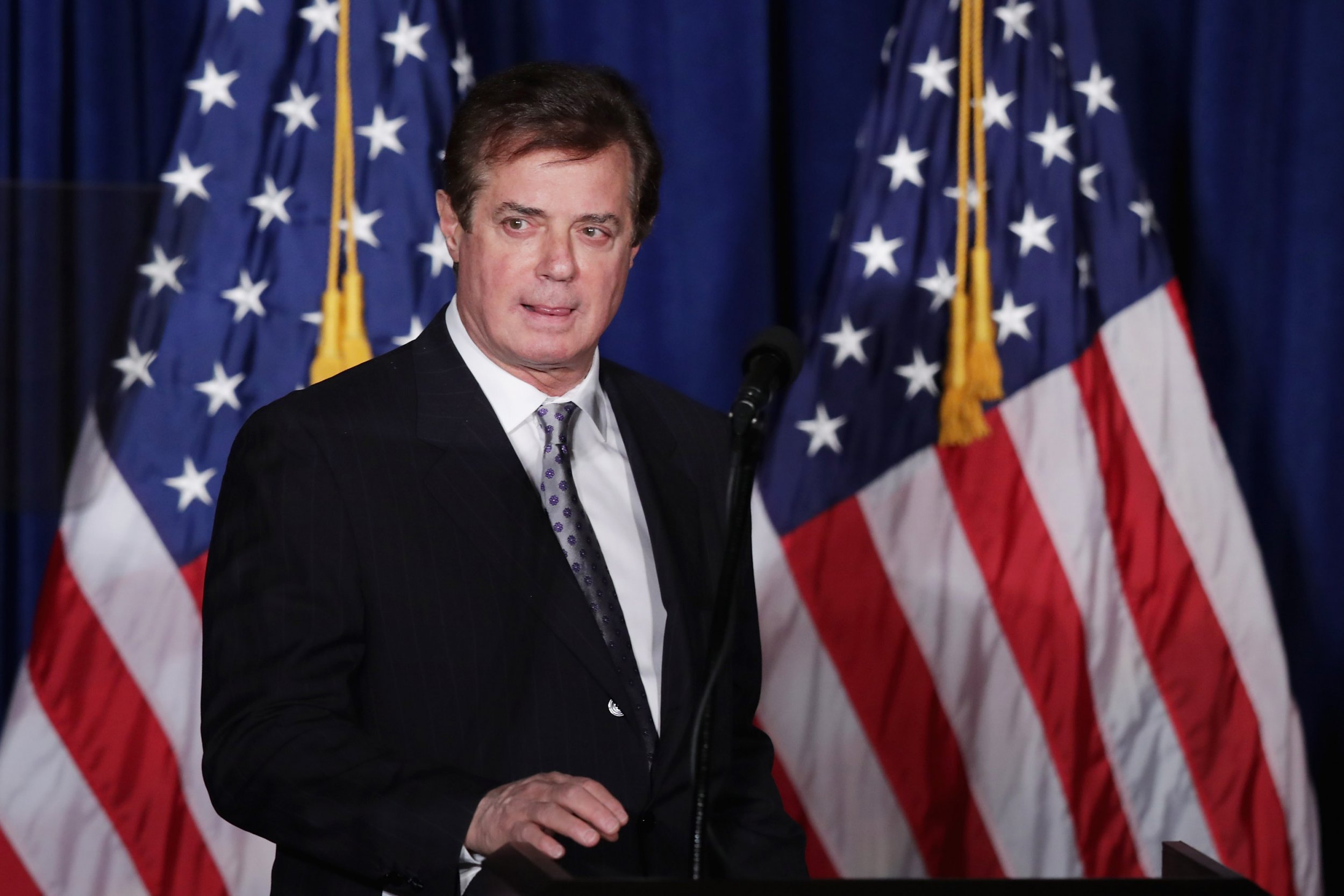 President Donald Trump's former campaign manager, Paul Manafort, potentially the worst unregistered foreign agent ever, uses "bond007" for his passwords.
Manafort was indicted on 12 counts by a grand jury on Monday and was accused of lobbying on behalf of pro-Russian leader in the Ukraine and for failing to properly register as a foreign agent. Rick Gates, Manafort's former business associate, was also indicted by the grand jury. They have both turned themselves in and pleaded not guilty.
This, of course, led curious computer security researchers to check if Manafort had ever been involved in a massive hack. According to Motherboard's Louise Matsakis, he was. Two researchers searched his email address on HaveIBeenPwned.com, a website that helps people discover if they have data that has been compromised because of a hack. And pmanafort@dmpint.com was part of two breaches: the 2013 Adobe hack and the 2012 Dropbox hack.
The researchers looked for the password hints, which were made public with the leak and they included phrases like "secret agent" and "James Bond."
"I tried a few guesses in a decoder," the researcher, who asked to be remained anonymous, told Motherboard. "And bond007 worked."
This isn't the first time Manafort has been part of a hack. In February, he confirmed to Politico that hackers broke into his daughter's iPhone and published 300,000 of her text messages to the "dark web." This is where the researchers found Manafort's personal email, pmanafort@dmpint.com.
Monday's indictment alleges that while the password was active, Manafort used offshore accounts to wire over $12 million to himself for Range Rovers, clothes, and a $3 million New York City condo. As Business Insider points out, that kind of sounds like a James Bond movie, too.
Manafort's indictment contains 12 counts including conspiracy against the United States, conspiracy to launder money, unregistered agent of a foreign principal, false and misleading statements to federal agencies and failure to file reports of foreign financial accounts.
And while Trump is not in trouble for the indictments or the horrible passwords used by his associates, he might be. Manafort and Gates are "the first of many dominoes to fall," Fox News commentator Andrew Napolitano said on Monday. Mueller might just be working his way up "the totem pole" to "the big prize...the president of the United States."