Paul McCartney's Letter to Prince Auctioned for $15,000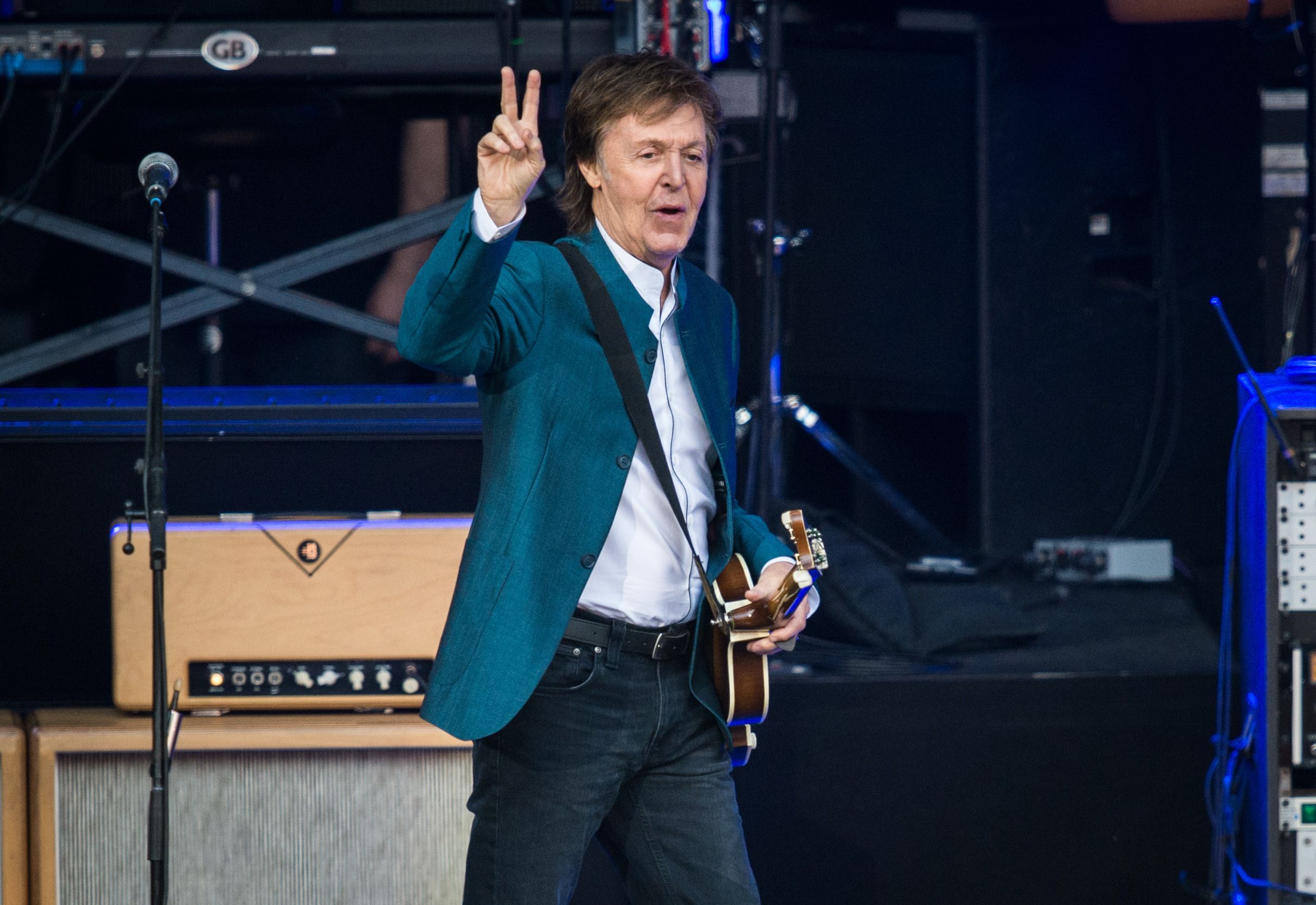 A handwritten two-page letter sent by Paul McCartney to the late Prince has sold for nearly $15,000 (£11,300) at auction.
McCartney began the note by addressing Prince: "Dear Princely person." He also signed off with a large, hand-drawn smiley face, offering a rare insight into the former Beatle's humor in his interactions with family and friends.
The item was sold by RR Auction in Boston for $14,822.50—well above the $4,000 it had been estimated to sell for.
In the handwritten letter, McCartney asked Prince for a donation to support his performing arts school in his hometown of Liverpool. The Liverpool Institute for Performing Arts (LIPA) was launched in 1996, and it's thought the note was sent around that time.
"A donation from you would be a great boost to the project, and I know your involvement in some way, would be a thrill for everyone concerned," said McCartney. "Hope you didn't mind me writing this, it's so long since I've written letters I feel like I'm back at school myself."
The singer also invited Prince to "come and teach a class some moves" one day.
McCartney created the school as a means of allowing youngsters in Liverpool a positive creative education. LIPA is housed in the old school building McCartney himself attended, Liverpool Institute High School for Boys, which closed in 1985.
The building underwent a "multi-million pound renovation" ahead of its relaunch in 1996, according to the LIPA website.
The item is just one of several pieces of Prince memorabilia that have come on to the auction market following his death at 57 in April.
In June, a yellow guitar once played by Prince fetched $137,500 at auction. It was purchased by Jim Irsay, CEO of NFL team the Indianapolis Colts, who is an avid music memorabilia collector.