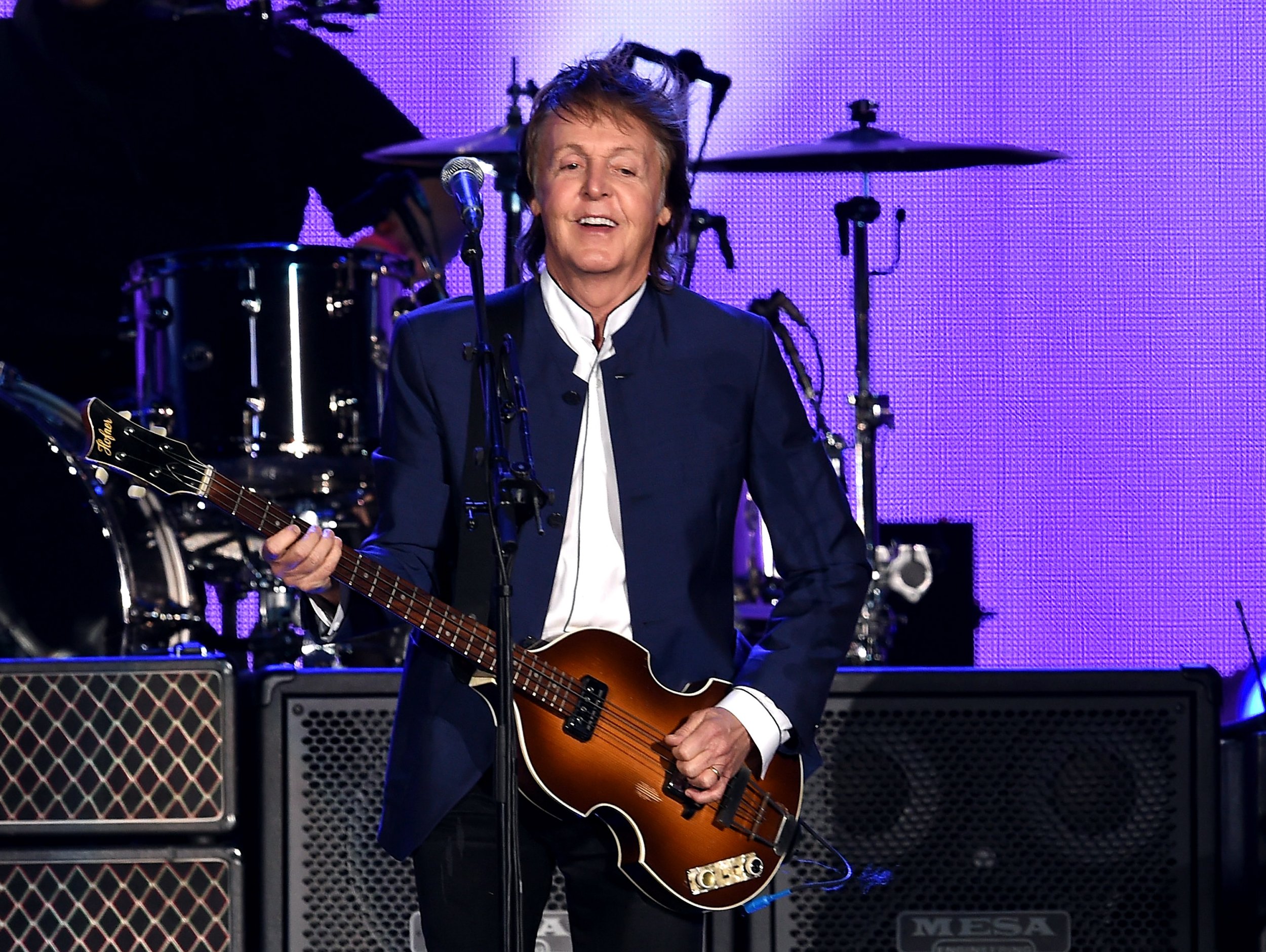 Paul McCartney released a new song with a memorable title, "Fuh You," lyrics and beat Wednesday.
Ryan Tedder produced the track from the former member of The Beatles. "We were just thinking of ideas and little pieces of melody and chords and the song just came together bit by bit. And then I would try and make some sense of the story," McCartney said in a statement. "So it was like, 'Come on, baby, now. Talk about yourself. Tell the truth, let me get to know you,' and basically, I wanna know how you feel, you make me wanna go out and steal. I just want it for you."
The song "developed from there," he continued. "Sort of a love song, but a raunchy love song. There you go—fuh you."
"Come on baby now/let me look at you/talk about yourself/try to tell the truth," he sings in the first verse. "I could stay up half the night/trying to crack your code/I could stay up half the night/but I'd rather hit the road/On the night that I met you/I was on the town/On the night that I met you."
"I just wanna know how you feel/I want a love that's so proud and real," he continues in the chorus. "You make me want to go out and steal/I just want it fuh you."
McCartney teased the song's release with a 10-second clip on Twitter Friday and shared the track list for Egypt Station, out September 7, in a series of tweets Tuesday:
1. "Opening Station"
2. "I Don't Know"
3. "Come on to Me"
4. "Happy With You"
5. "Who Cares"
6. "Fuh You"
7. "Confidante"
8. "People Want Peace"
9. "Hand in Hand"
10. "Dominoes"
11. "Back in Brazil"
12. "Do It Now"
13. "Caesar Rock"
14. "Despite Repeated Warnings"
15. "Station II"
16. "Hunt You Down/Naked/C-Link"
McCartney sang "Come on to Me" on "Carpool Karaoke" on The Late Late Show with James Corden in June. CBS will be airing a primetime special, Carpool Karaoke: When Corden Met McCartney Live from Liverpool on Monday, August 20 at 8 p.m. ET.
"We were overwhelmed by the response to our 'Carpool Karaoke' with Paul McCartney. We loved making it and knew we had something special," The Late Late Show executive producer Ben Winston said in a statement in a press release on August 7. "After the shoot, while we sat in the edit, we had to cut so much we loved for time. Not only did Paul do a concert in that Liverpool pub, but James and he discussed so much in the car. We are so delighted CBS has given us this primetime special to make an hour-long version of this 'Carpool Karaoke.'"