Paul McCartney Named U.K.'s Most Successful Album Artist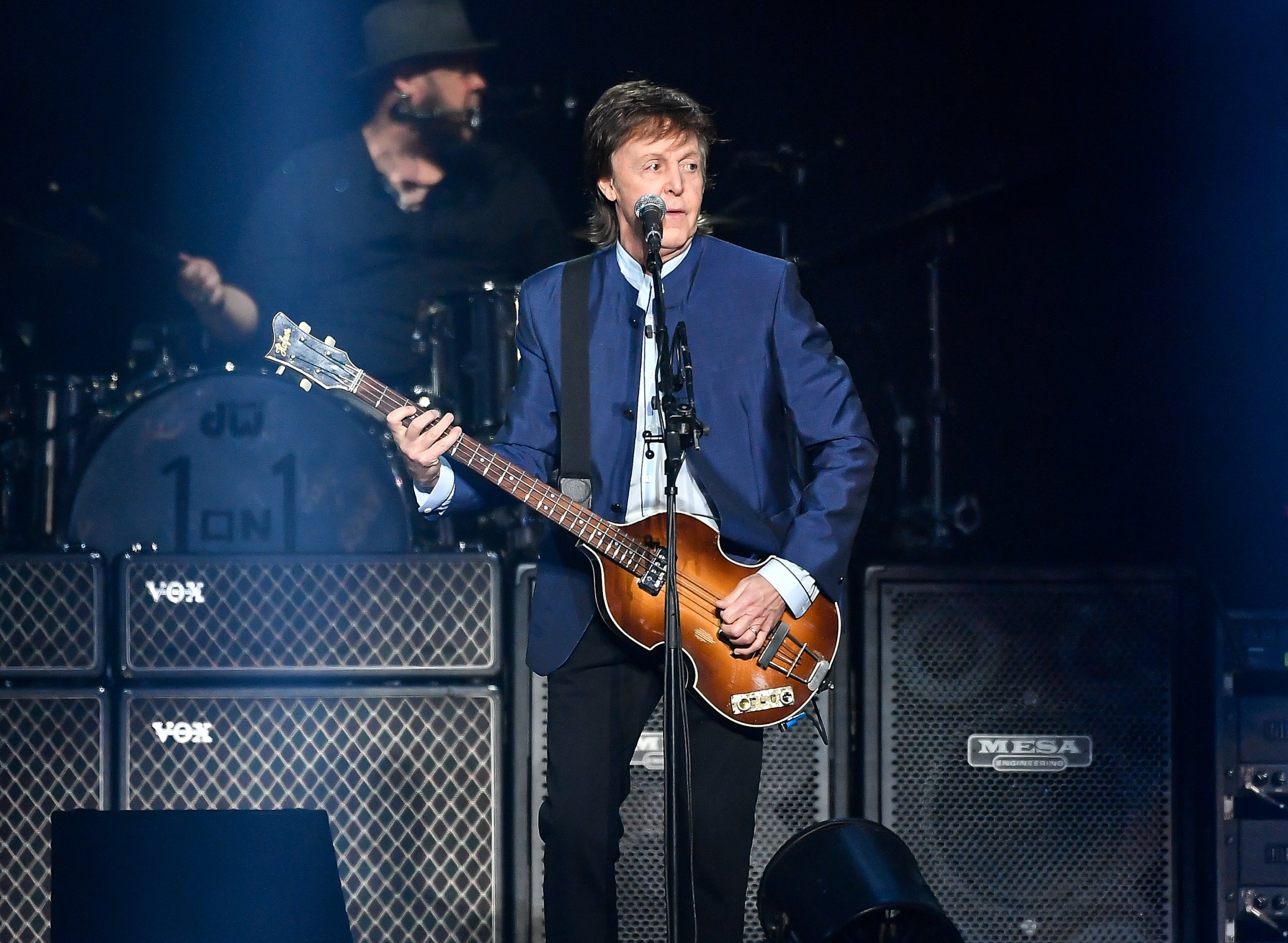 Paul McCartney has been named the U.K.'s most successful album artist of all time—with 22 number one records to his name.
The Beatles legend's historic achievement was announced by the Official Charts Company to mark the 60th anniversary of the U.K.'s albums chart Friday.
McCartney achieved 15 of his 22 number one records with The Beatles. He earned a further four number ones as a solo artist, two with the band Wings and one in collaboration with his late wife Linda McCartney.
Since his first number one, The Beatles' 1963 debut album Please Please Me, McCartney has spent 191 weeks at number one on the U.K. albums chart throughout his career. His final number one was again a Beatles release, 1, a compilation album featuring the band's number one hit singles and released in 2000.
Along with fellow Beatles George Harrison, Ringo Starr and John Lennon, he also lays claim to the biggest-selling album in British history, Sgt. Pepper's Lonely Hearts Club Band, which has sold 5.1 million copies since 1967.
"It feels unbelievable, because when you write your songs you don't count how well they're doing," McCartney said. "I remember when Please Please Me went to number one, that was our first number one record, and it's a beautiful feeling to suddenly get this [award]. So thank you to the people for giving it to me, I love you. And thank you to everyone who made it possible by buying the records, we love you too!"
Following closely behind McCartney on the list of most successful album artists are his Beatles bandmates. Lennon is in second place with 18 number one records (15 with the group and three solo), George Harrison with 17 (two solo albums) and Ringo Starr, who benefited from the Beatles' 15 number ones.
Singer Robbie Williams has also earned 15 number ones—four with the pop group Take That and 11 as a solo artist—while Elvis Presley, Madonna and Phil Collins (his music with rock band Genesis included) all achieved 12. The late David Bowie scored 11 number one albums.