Paul McCartney Once Saw God During a Drug Trip and Claims It Looked Like a 'Massive Wall'
British singer Paul McCartney has claimed that he once he saw God during a drug a trip while he was still part of legendary rock band The Beatles.
Speaking in an interview with the British Sunday Times newspaper about his spiritual life, the 76-year-old singer said he believes in "something higher." He referenced a time when he took Dimethyltryptamine (DMT) with a few associates, including the art dealer and gallery owner Robert Fraser.
"We were immediately nailed to the sofa. And I saw God, this amazing towering thing, and I was humbled," McCartney explained. "And what I'm saying is, that moment didn't turn my life around, but it was a clue."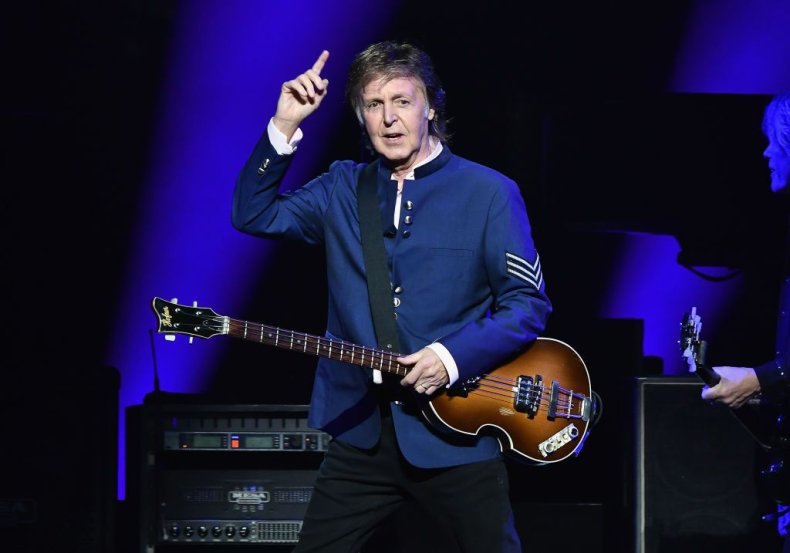 "It was huge. A massive wall that I couldn't see the top of, and I was at the bottom," he continued. "And anybody else would say it's just the drug, the hallucination, but both Robert and I were like, 'Did you see that?' We felt we had seen a higher thing."
In the 1960s, DMT became a popular drug, used as a faster-working alternative to more traditional psychedelics such as LSD and magic mushrooms, according to The Independent. The Beatles were widely known to use psychedelics, which helped inspire much of their music.
Discussing his spirituality further, the singer suggested he believes in reincarnation. McCartney said that after his activist and photographer wife Linda died, he experienced a "thrilling" moment in which he saw a white squirrel. He believed the animal was actually his deceased spouse.
"Linda, come back to give me a sign," the singer said.
McCartney also pointed out that despite aging, he still feels the need to move ahead with new creative projects. This desire brought him recently to work with the rapper Stormzy, who initially reached out to McCartney for advice.
"He's looking to advance his music. As a rapper, I thought he'd have words down, but there was a piano, so I showed him basic stuff – how you get middle C, make a chord, a triad and, just by moving that, get D minor, E minor, F, G, A minor, and how that's enough for anyone," the singer explained.
After The Beatles disbanded in 1970, the rockstar (who has also knighted by Queen Elizabeth) has continued to release numerous solo projects. His newest album, Egypt Station will be released on September 7. It is his first new album in five years.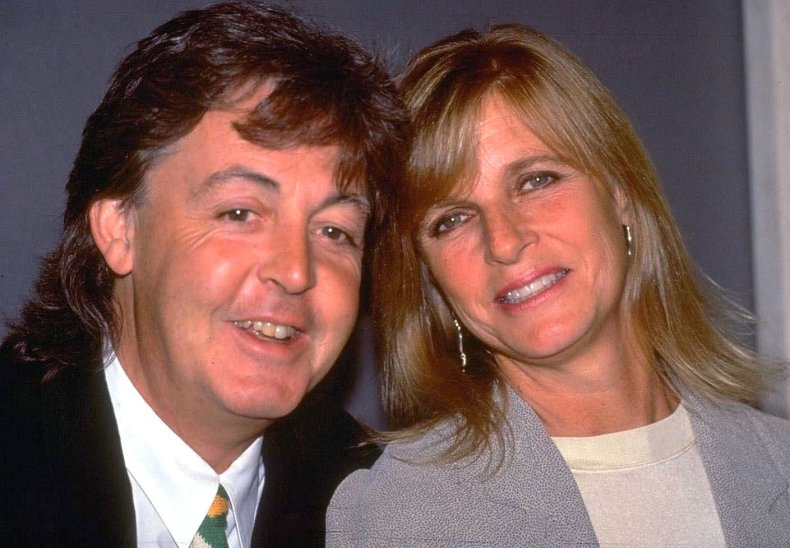 "I liked the words 'Egypt Station'," McCartney told the Times . "It reminded me of the 'album' albums we used to make."
"'Egypt Station' starts off at the station on the first song and then each song is like a different station. So it gave us some idea to base all the songs around that. I think of it as a dream location that the music emanates from."
In a separate interview with Q magazine, the singer said he contemplated retiring at 65 but now has no plans to quit touring the world. He still finds joy in getting on stage to perform night after night.