Court Throws Out Paul Nungesser's 'Anti-Male' Lawsuit Against Columbia, For Good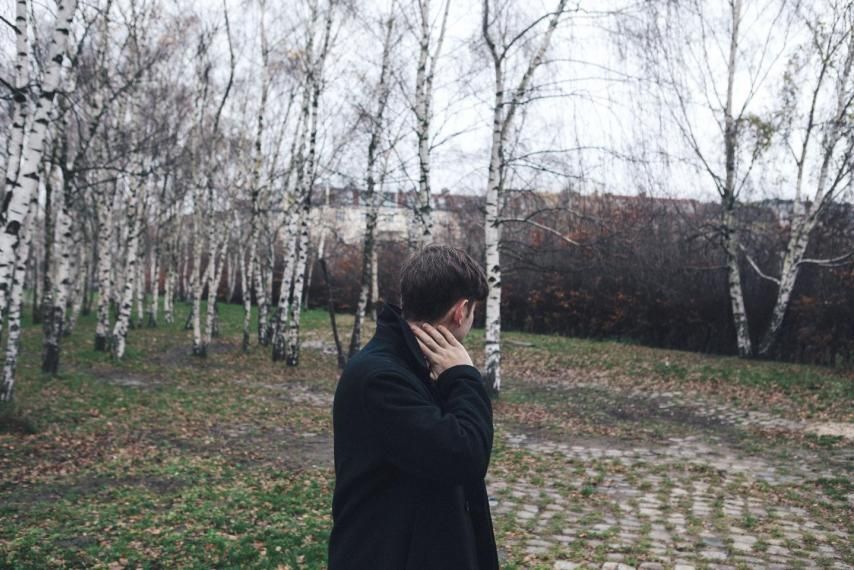 Updated | A lawsuit that the subject of Emma Sulkowicz's "mattress" project brought against Columbia University will not move forward at the district court level.
On Friday, a federal district court judge dismissed Paul Nungesser's lawsuit against the elite university, halting a case that started almost two years ago. The dismissal is a setback for respondents in campus sexual assault cases who are increasingly suing schools for what they claim are discriminatory processes.
"The Court's task here is not to weigh in on the social debate regarding sexual assault on college campuses," Judge Gregory Woods wrote in his opinion and order. "Indeed, it is not even the Court's role here to determine the truth. Instead, the Court's role is limited to determining whether, viewed through the lens of the relevant pleading standards, Nungesser has stated a claim for relief within the meaning of the substantive law that he invokes based upon the facts that he pleads." Woods wrote that Nungesser had not "adequately pleaded the claims," and so he would grant Columbia's motion to dismiss the case.
Related: The Other Side of the College Sexual Assault Crisis
Sulkowicz had accused Nungesser, her classmate, of sexual assault. She filed a complaint with Columbia in 2013, but the school investigated and determined that Nungesser was not responsible. The school later upheld the decision on appeal. Law enforcement also did not move forward with an investigation. Sulkowicz protested through an art project, Mattress Performance (Carry That Weight), for which she vowed to carry a mattress around campus until the man she accused left campus or the school kicked him out. She received widespread media attention and school thesis credit for the project.
Nungesser remained at Columbia, and in April 2015, weeks before graduating, he sued the school. He claimed "anti-male discrimination" in Columbia allowing Sulkowicz to receive credit for her project and accused the school of failing to protect him.
Title IX Claims
While male respondents in college sexual assault cases had previously sued schools for claims such as lack of due process or breach of contract, Nungesser was among an early wave of men to cite Title IX, the federal law that prohibits sex discrimination in federally funded education programs. Previously, it had been mainly female complainants in sexual assault cases who claimed schools were violating their Title IX rights.
In March 2016, the judge initially dismissed the case, but he allowed Nungesser to refile some of the claims. Nungesser did so a month later. The final complaint named Columbia, its trustees, Columbia President Lee Bollinger and three additional Columbia employees as defendants. Friday's dismissal is with prejudice, meaning Nungesser cannot file again.
Karin Nungesser and Andreas Probosch, Paul Nungesser's parents, tell Newsweek by email that they plan to appeal: "If Judge Wood's decision stands, an acquittal at a university [sexual assault] hearing is utterly pointless, since it would allow university-sponsored defamation and public harassment of innocent students."
A lawyer for Nungesser also says they plan to appeal. "This is disappointing but not surprising, given the approach of Judge Woods to the initial complaint," Philip A. Byler says by email. "We feel good about our appeal and are determined to get reversed what is a mistaken decision."
"The decision by the district court addresses difficult issues and brings us closer to a point where this litigation can be concluded," Columbia said in a statement, referring to the possibility of an appeal.
Speaking at length with Newsweek in 2015, Nungesser said, "My faith in justice has been so fundamentally shaken...that I'm hoping by going forth and putting this into a court of law there's going to be someone who says this behavior that occurred here was [an] injustice." He added, "What happened to me...could happen to any other college male…. Institutions are capable of intense cruelty without even realizing what they're doing."
Emma Sulkowicz, who was not a defendant in the lawsuit, has previously declined to speak with Newsweek about the case, other than to say by email that Nungesser's court complaint was "filled with lies."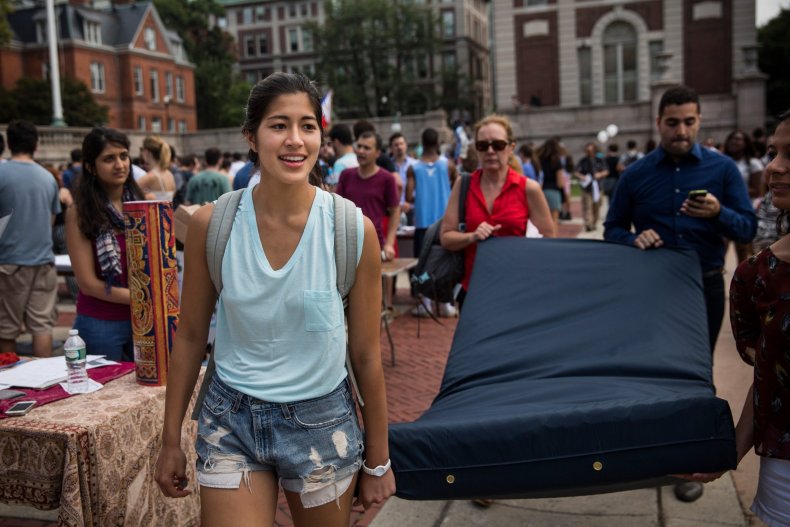 Federal Guidance
Nungesser's lawsuit was among a growing effort to challenge guidance that the United States Department of Education's Office for Civil Rights (OCR) issued in 2011 about how schools should handle sexual assault cases under Title IX. In that "Dear Colleague" letter, the OCR said it could withhold federal funds from schools that failed to properly handle such cases. The Education Department is now facing at least two lawsuits challenging that guidance.
Advocates for complainants in college sexual assault cases worry that Betsy DeVos, the new Education Department secretary, will withdraw that 2011 guidance. During her Senate confirmation hearing in January, when asked whether she would commit to upholding the 2011 guidance, she declined to do so. Her family foundation has donated at least $25,000 in recent years to the Foundation for Individual Rights in Education, a nonprofit that advocates for rights on college campuses and is sponsoring one of the lawsuits against the Education Department.
Some "anti-male" lawsuits have gained traction. Since Nungesser filed the lawsuit in 2015, courts have allowed similar claims against Washington and Lee University and Brown University to move forward, resulting in settlements. In July 2016, a federal appeals court reinstated another man's Title IX case against Columbia, reversing a lower court decision.
Columbia remains in court over its handling of sexual assault cases. On March 21, a woman who enrolled at Columbia in fall 2015 filed a Title IX lawsuit, alleging the school discriminated against her in its handling of her sexual assault complaint. Columbia generally does not comment on those types of ongoing cases.
This article has been updated to include comments by Karin Nungesser, Andreas Probosch and Philip A. Byler.