Manchester United: José Mourinho's Advice for Paul Pogba Critics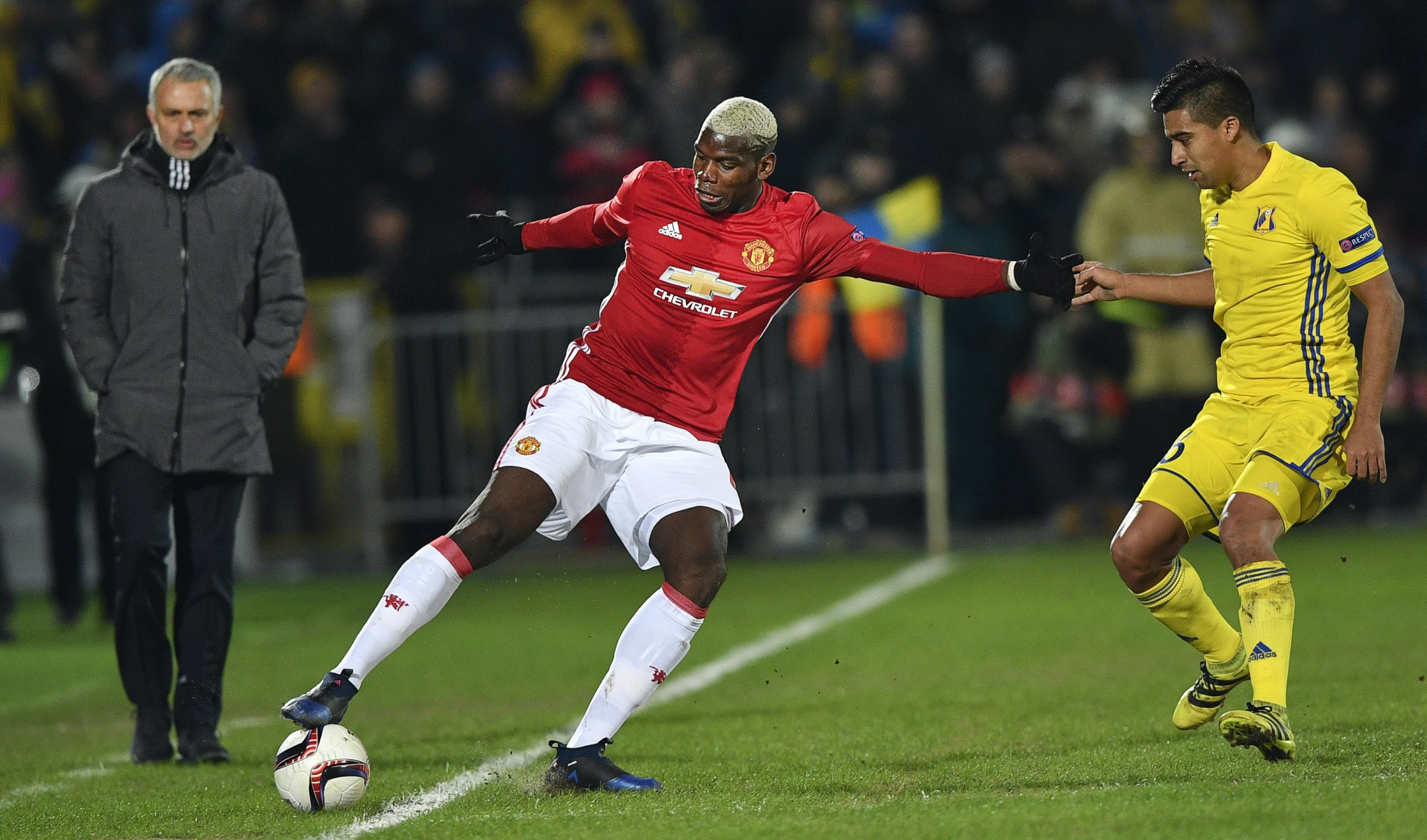 José Mourinho believes Paul Pogba's critics are "envious" of the Manchester United star.
Speaking before United's Europa League round of 16 return leg against FC Rostov at Old Trafford on Thursday, Mourinho hit out at those who have been questioning whether the world record transfer is playing up to his £89.3 million price tag.
"I feel that the world is losing values and we all know that. Envy is coming into certain levels so that I'm scared, especially if the next generation go in this direction," Mourinho told reporters including The Daily Telegraph.
"It's not Paul's fault that he gets ten times the money of some players—some very good players—in the past. It's not his fault that some of the pundits, they are in real trouble with their lives. And they need every coin to survive when Paul is a multimillionaire. It's not his fault, I think he deserves respect.
"He's a kid that reached the top of the world with his work, nobody gave him anything.
"I'm very happy with Paul. The club is very happy with Paul. Because of his personality he doesn't give an ass to what people say."
United takes a 1-1 draw back to Old Trafford as it seeks to progress to the Europa League quarterfinal.